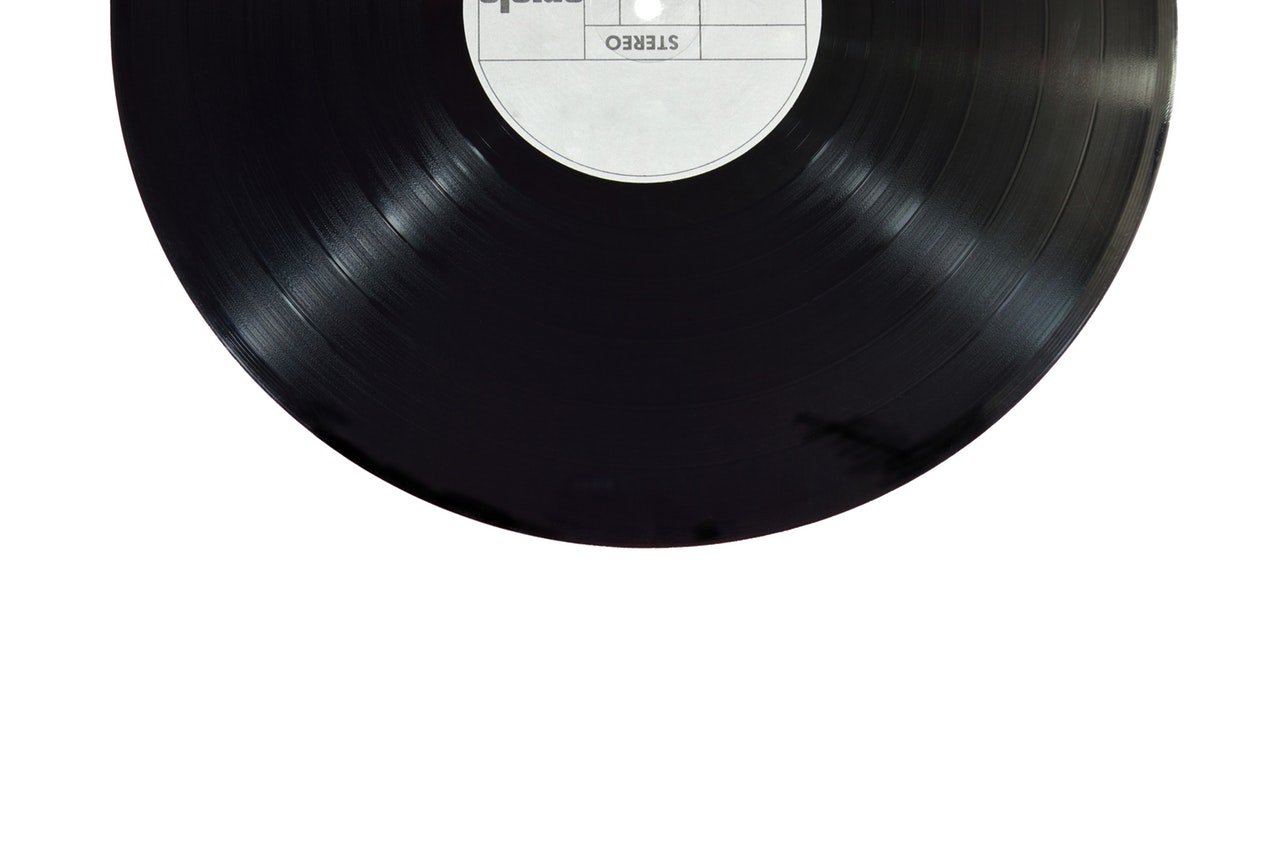 Who are the key players in the new era of rap?
An art as old as time, rap has continued to evolve with new faces coming into shake up the scene. We dig into some of the most exciting names in the new era of rap music and what they are best known for.
---
Travis Scott
Jacques Webster, better known by the moniker Travis Scott, has been creating music for more than a decade. Alongside friend Chris Holloway under the guise of The Graduates, they released their untitled EP on Myspace in 2008. A year later, Scott would form The Classmates until 2012, releasing two projects.
Scott was named as part of XXL's Freshman Class of 2013, celebrating the hottest talents coming up on the scene. Scott shared the accolade with the likes of ScHoolboy Q, Joey Bada$$, Chief Keef and Angel Haze. In 2013, he'd release Owl Pharaoh – his first real solo effort that faced a number of delays. The Days Before Rodeo mixtape was announced less than a year later which would be the premise for the acclaimed The Rodeo Tour. The tour included Young Thug and renowned producer Metro Boomin, as well as special guest appearances from the likes of Kanye West, Chris Brown and Wale. The tour was legendary as people raged in mosh pits and clothing flew around the venues.
Rodeo, Scott's debut album met critical acclaim and spawned the immensely catchy (and meme inducing) Antidote. The single peaked at number 16 on the Billboard Hot 100, La Flame's highest ranked song and the album hit number three on the album chart.
The next album from Scott would drop in 2016, yet Travis announced the names of both his second and third albums in one go. Birds in the Trap Sing McKnight would come first, followed by Astroworld. Singles Pick Up The Phone with Young Thug and Goosebumps featuring Kendrick Lamar would support Birds in the Trap Sing McKnight which took the top spot on the Billboard Hot 200.
Travis Scott does not rest – only six months after his second album dropped, it was reported that he was working with Quavo from Migos on a joint project. Huncho Jack, Jack Huncho was released before the end of the year, and despite the premise that Astroworld would be available in 2017, this wasn't to be.
To say Astroworld was worth the wait probably wouldn't even do it justice. It's easily Scott's best work to date, backed up with immense critical acclaim, debuting at number one on the Billboard Hot 200, a Grammy nomination for Best Rap Album and endless inclusions on the Best Albums of 2018 lists.
---
Bhad Bhabie
Bhabie's path to rap stardom is very different. Danielle Bregoli was first pushed into the media when she appeared on an episode of Dr. Phil with her mother, discussing her out of control behavior. Danielle opened up an attack on the audience, stating "Catch me outside, how about that?" – shortened to "cash me outside, how bout dat?" on social media.
The interaction went viral and Danielle became the Cash Me Outside Girl. As with most internet sensations, it was merely assumed her fame would disintegrate in a short amount of time but she capitalized on her new found fame at just 13 years old.
Only a few months later, Bhabie was signed by manager Adam Kluger with her first single These Heaux being released in August 2017. She broke into the Billboard Hot 100, debuting at 77, making her the youngest female rap artist to debut on the music chart at the tender age of 14. Bregoli then featured on Kodak Black's Roll in Peace and From the D to the A by Tee Grizzly and Lil Yachty. The teenage rapper continued to gain momentum, dropping single Gucci Flip Flops with Yacthy in March 2018 which would become her third charting single. Bregoli was nominated for the first ever Best Female Rap Artist at the 2018 Billboard Music Awards but lost out to Cardi B. Her debut mixtape 15 was released in September 2018.
In 2019, Bhabie has dropped singles Babyface Savage and Bestie but she's set to make some serious money through other ventures. Bregoli signed an endorsement deal with Copycat Beauty which reportedly brings in $900,000 as well as a percentage of sales. She starred in her own reality show, Bringin Up Bhabie that debuted on Snapchat. It lasted for 12 episodes and had over 10 million unique viewers in the first 24 hours after its release. Reports claim that Danielle will make as much as $10 million this year.
---
Lil Yachty
Lil Boat first hit the scene in 2015 when his track 1 Night was used in a YouTube video that went viral. Just a few months later, Yachty dropped his mixtape Lil Boat that featured heavy hitters like Young Thug and Quavo. His sound, that he himself dubbed as bubblegum trap, uses little references and samples you'd associate with childhood or nostalgia, like soundbites from Finding Nemo and Super Mario.
A month after Lil Boat dropped, Yachty collaborated with DRAM on breakout single Broccoli. It peaked at number 5 on the Billboard Hot 100 and was subsequently nominated for Best Rap/Sung Collaboration at the Grammys as well as Billboard Music Awards and MTV Video Music Awards nominations.
In May 2016, Yachty featured on Chance the Rapper's Coloring Book mixtape, one of the most critically acclaimed works of the year and the first streaming-only album to win a Grammy. The mumble rap artist would drop his second mixtape, Summer Songs 2 in July 2016, 10 months before his debut album Teenage Emotions. Yachty enlisted star talent like Diplo, Migos and YG to help bring his cheerful, bubblegum music to life.
In 2018, Lil Boat used his time wisely, dropping two studio albums in only 7 months – first up, Lil Boat 2 in March followed by Nuthin' 2 Prove in October. The third instalment of the Lil Boat series is in process – we don't know yet when it will drop, but at the rate Yachty works, it could be very soon!
---
Lil Pump
Miami native Lil Pump first broke ground on Soundcloud, as so many from this new era of rap do. The mumble rap artist cut through with his track Gucci Gang, released in August 2017. Although it was criticized for its repetitive nature, Lil Pump explained that he's making simple music – if a child can sing it, it can only be a good thing. To date, the track has amassed over 900 million views on YouTube, and it peaked at number three on the US Billboard Hot 200 chart.
Just two months later, Lil Pump released his debut album Lil Pump. He worked with the likes of Lil Yachty, Chief Keef and Gucci Mane. The album charted in Belgium, Denmark, New Zealand and Sweden. At home in the US, the album peaked at number 3 on the Billboard Hot 200. Things were just beginning for the 17 year old.
In 2018, Garcia began working on his second album, Harverd Dropout. In April, he dropped Esskeetit (a shortened version of Let's Get It), before releasing single Drug Addicts in July along with a video starring Charlie Sheen.
A collaboration with Kanye West in September would push Lil Pump further into the mainstream – if you hadn't heard of him by now, you wouldn't miss this. Track I Love It with Yeezy and comedian Adele Givens went straight to number one in Canada. The video features both West and Pump in oversized boxy suits – it's been heavily parodied, even by West's own son Saint.
Despite making waves within rap, trouble has followed 18 year old Pump for many months. He has had run ins with the law regarding driving without a licence, disorderly conduct on a flight and he's even banned from entering Denmark for two years.
Lil Pump was named in the Forbes 30 under 30 alongside huge names in music including Billie Eilish, Post Malone and Camila Cabello.
---
Ski Mask The Slump God
Stokeley Goulbourne's roots in rap can be traced back to his father, a rapper himself, who encouraged his son to write his own songs. Ski Mask met fellow rapper XXXTentacion whilst in a juvenile detention center and the pair would go on to collaborate upon release.
Ski Mask founded group Very Rare with X, and would co-found collective Members Only who released three volumes of work. It's not just XXXTentacion that Ski Mask is known for collaborating with – he's worked with Lil Peep, Offset and A$AP Ferg.
The rapper got his music out through SoundCloud. Missy Elliot had a huge influence on Stokeley, so much so that he sampled the instrumental from her track She's a Bitch. Missy was a fan of the re-working, Catch Me Outside and luckily Ski Mask has said longtime Missy Elliot collaborator Timbaland is his favorite producer.
His underground successes have translated into the mainstream. Mixtape Drown in Designer has been certified gold, and debut album Stokeley peaked at number 6 on the Billboard Hot 200 chart after its release in November 2018.
---
Young Thug
Thugger has been on the scene for nine years, but is still only 27 years old. Young Thug appeared on TruRoyal's track She Can Go before releasing his mixtape series I Came from Nothing. He caught Atlanta legend Gucci Mane's attention who would sign him to his label 1017 Brick Squad records in 2013 where he would release 1017 Thug.
That summer, Complex would include Thugger on their list of 25 New Rappers to Watch Out For along with Kevin Gates and Migos. Just a few months later, he dropped his first commercial single, Stoner that spawned a huge number of unofficial remixes. Thugger wasn't flattered by the updates to his track, but the same thing would happen with track Danny Glover.
The following year, Young Thug would begin working with Kanye West who expressed his praise for the rapper and his ability to create songs so quickly. It was revealed that Thugger was working on a collaborative project with Metro Boomin, dubbed Metro Thuggin. Their first single was The BLanguage, which used elements from Drake's track The Language.
With his debut album, Young Thug had intended to pay homage to the rapper that influenced him the most – Lil Wayne. Set for release in 2015, Thug was due to drop Carter 6 based on Weezy's critically acclaimed series. Wayne wasn't a fan and told his audience to stop listening to Young Thug at one of his shows. The title was then changed to Barter 6 but it was used as a mixtape title rather than album.
After much critical acclaim for his mixtapes, Young Thug announced he would start YSL Records, his own label imprint. Drake would be the executive producer on the Beautiful Thugger Girls mixtape but Young Thug's first number one hit wouldn't be his own – he would lend his voice to Camila Cabello's single Havana which topped the charts.
He was awarded the Grammy for Song of the Year for This is America by Childish Gambino, a track he co-wrote and provided background vocals for.
---
Lil Uzi Vert
Symere Woods adopted the moniker Lil Uzi Vert to portray that his flow was as fast as a machine gun. He began rapping in 10th grade, forming group Steaktown with two other friends but the group split when Lil Uzi was 17.
Uzi's first solo mixtape Purple Thoughts Vol 1 was released in 2014, as was The Real Uzi. Following the latter's release, Lil Uzi signed a deal with Atlantic Records. The next year, he would tour with Fall Out Boy and Wiz Khalifa for the Boys of Zummer tour, before dropping the Luv Is Rage mixtape in October. It helped raise Uzi's profile, with plenty of outlets writing about it and HotNewHipHop calling him a breakout artist of the year.
In 2016, Lil Uzi's first commercial mixtape Lil Uzi Vert vs The World was released, spending 55 weeks on the Billboard 200 album chart and was eventually certified Gold. In June of that year, Lil Uzi featured in XXL's Freshman list alongside Lil Yachty, Anderson Paak and 21 Savage. Before the year closed out, Uzi released The Perfect Luv Tape as well as a collab effort with Gucci Mane, he was announced as an additional artist on The Weeknd's Tour and signed to Wiz Khalifa's Taylor Gang.
Lil Uzi would experience serious commercial success in 2017, Migos track Bad and Boujee – which Uzi features on – topped the Billboard Hot 100 chart. Upon the release of Luv is Rage 1.5 whilst on tour with The Weeknd, track XO Tour Llif3 would garner a lot of attention, peaking at number 7 and being performed on the road.
The track would feature on Uzi's debut album, Luv is Rage 2, which debuted at number one. His second album is highly anticipated, named Eternal Atake. Lil Uzi signed to Roc Nation in April 2019 following problems with the label Generation Now.
---
Time to build your rap collection? With Decluttr Store, you can get your hands on thousands of awesome titles with FREE shipping. Make extra cash with Decluttr too! Sell books online, trade in games or sell CDs online. You can also trade in iPhone, trade in iPad, head over to our sell my phone page and more.
Comments
comments