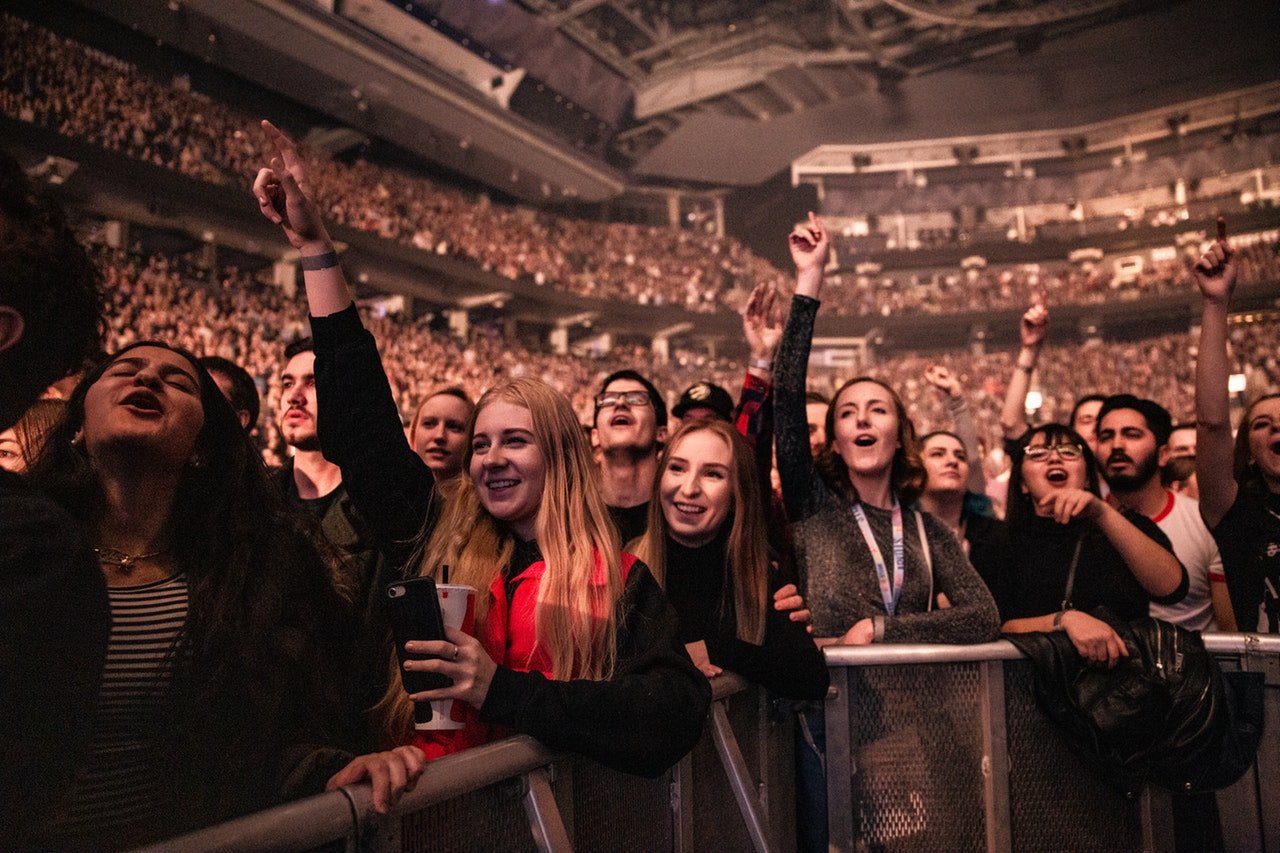 The Beyhive to the Potterheads: What does fandom mean?
It could be your favorite book, most loved singer or even the YouTuber you subscribe to. Whatever form of media and entertainment you're most passionate about, there's probably a network full of fellow enthusiasts in a fandom.
Depending on what you're most interested in, this tight-knit community of fans will probably have their own name for the group. Ariana Grande's most loyal followers are Arianators whereas Harry Potter's biggest fans are Potterheads.
The idea of fandoms exploded with the rise of social media and some of the most prominent types of fans are the Directioners – One Direction fans were in full voice when the band were at the height of their fame, taking over Twitter trending topics and emphatically supporting their beloved band. Even when the group went their separate ways and released solo material, the love held by Directioners did not fane – together or apart, the fandom stood strong.
Whilst this is only one example, the ideology of the fandom has been around much longer than Harry Styles.
---
What is a 'fandom'?
A fandom is a group of people with a shared interest in a form of entertainment or content – like the music of One Direction or the epic show Game of Thrones. Being a part of a 'fandom' normally means the members are deeply involved in even the most minor details of the show, band or book. The notion of a fandom stretches as far back as the 19th century; fans of Sherlock Holmes publicly mourned the loss of the detective and began writing fan fiction.
---
What do fandoms do?
That really depends on the fandom. They might attend conferences and conventions – like Comic-Con or DragCon. They might write fan fiction, taking the characters and people they love dearly and put them into new situations and scenarios. It could just be that they are active in groups on social media, sharing their interests publicly with like-minded members.
---
What does 'stan' mean?
A popular phrase used about something we like is "We stan". It has links to the Eminem hit of the same name, which details the rapper's superfan Stan who obsessively writes to Slim Shady and loses his life when recording a tape to Eminem. Due to the intense nature of Stan's involvement with Slim and his music, the term stan is deemed to be negative. It's a fan who is a potential danger due to their obsessive nature.
---
Which fandoms are the biggest?
How long is a piece of string? With such a diverse universe, fandoms cross through many different forms so it's difficult to say which one is bigger than the other. However, there are plenty of major fandoms out there worth noting.
The Marvel Cinematic Universe fandom saw their favorite film franchise come to an end (in this current phase, anyway) this year, and their devoted fans helped to make it the highest grossing film of the year, the highest grossing superhero film ever and the second highest grossing film of all time, behind Avatar.
Whovians are a longstanding community of fans of British sci-fi show Doctor Who. The reach of this fandom stretches far beyond the British Isles – these fans are dotted across the world, as far afield as America, Australia and New Zealand. Fan groups have existed as far back as the 1970s, more than a decade into the show's run. Meet ups and conventions have been held on a large scale and the show even boasts a heap of celebrity fans including Tom Hanks, Robert Downey Jr. and Whoopi Goldberg.
In the world of music, Beyoncé's most loyal legion dub themselves as the Beyhive, a terminology reinforced through her own website in order to sign up to updates. The status of her fan following has solidified in more recent years, no doubt aided by the prominence of social media and the internet, creating a base of die-hard fans who do anything to speak on the importance of Queen Bey. Whether she's crashing iTunes with an unexpected album launch, or she's dropping a highly successful clothing collaboration with Topshop, whatever Yoncé does, her Beyhive supports wholeheartedly.
---
Is it all sweetness and light in the fandom universe?
Absolutely not. There have been plenty of criticisms of this obsessive culture and how damaging it is for those involved. The competitive nature of it is troublesome too, with 'stan wars' ensuing, onslaughts of insults being thrown as to who is the most loyal or simply defending their source of obsession.
Plenty of situations have arisen where members of a fandom have been blindsided by their affections and have acted pretty terribly because of it.
Fandoms like Nicki Minaj's Barbz, fans of the Kardashians and followers of YouTuber Logan Paul – the Logang – have shown themselves in an awful light, defending the head honcho of the fandom.
Logan Paul in particular comes under scrutiny as he produces content for an army of followers that are mainly made up of children. So, whether he's producing insensitive videos that could be harmful for those children, or he's pushing merchandise to sell, it has often looked misinformed to blindly follow this leader.
---
But it's not all gloom and doom…
There are incredible benefits to being a part of a fandom movement. You get to share something your passionate about with like-minded followers, a trait you may not have been able to find in your closest friends and family. It gives you a sense of belonging you may not have known you needed. Especially as teenagers, it can be so hard to find your place in this world so who wouldn't want to fit snuggly into a community of people who agree with who you believe is the best character on your favorite show?
There is a fine line between love and obsession which is why fandoms, fan girls and boys and all that lies between get such a bad rep for how strongly they feel. That being said, it's important that you don't band everyone under the same umbrella – not every member of a fandom is obsessive and not every fandom is bad.
On occasion, fandoms can come together to show solidarity for a greater good – an intense understanding that transcends through differing and even competing communities.
Need to keep up with your fandom communities? Buy a refurbished cell phone with Decluttr Store – get the latest tech for a fraction of the price! Want to make some extra cash? sell your Tech with us, including trade in iPhone or make a MacBook trade in. You can also trade in games, sell CDs online or sell books online.
Comments
comments