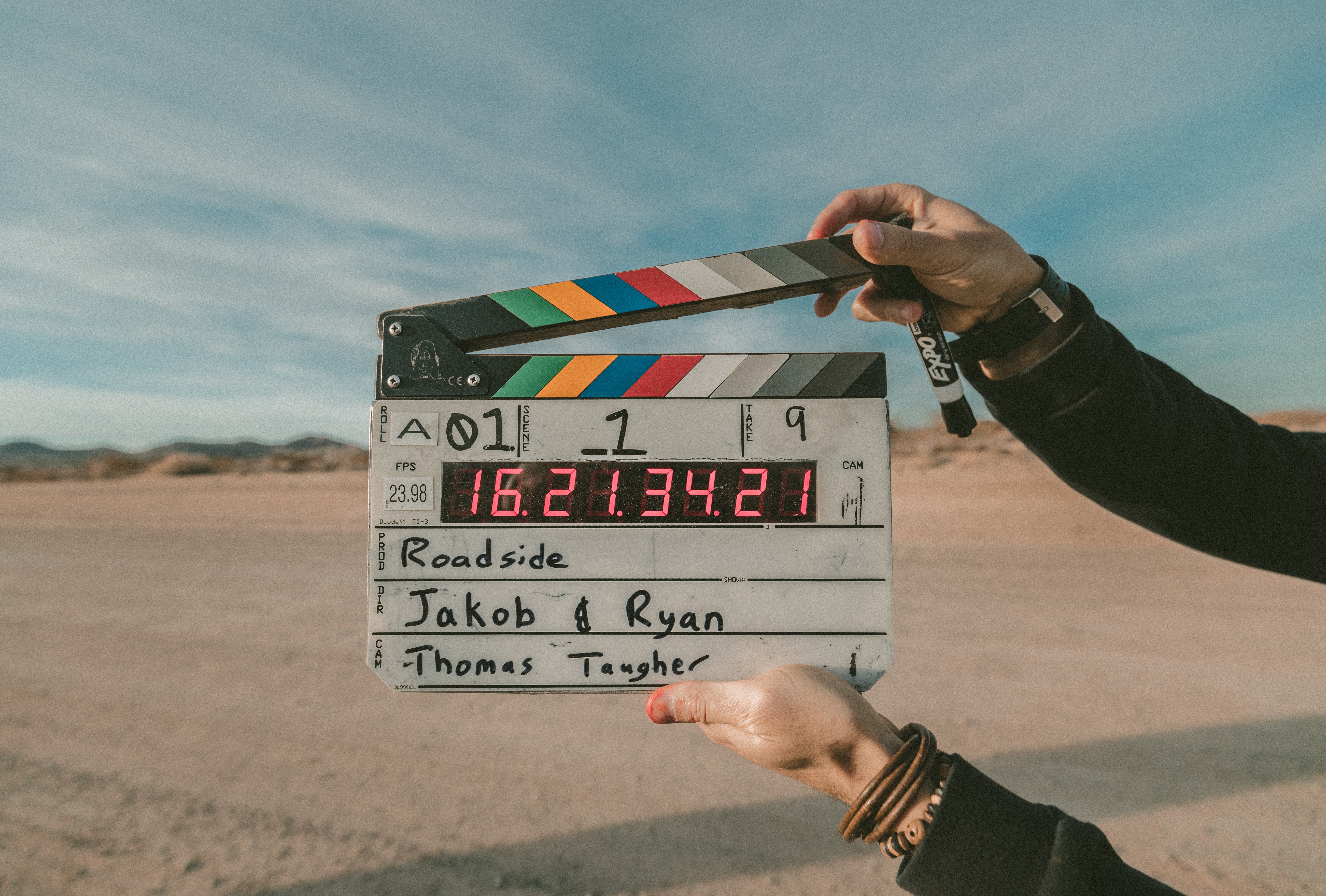 9 of the best rock biopics
One of the biggest trends in movies at the minute is biopics of beloved musicians. Bohemian Rhapsody was well received, and Rocketman is set to see similar accolades.
We look at 9 of the best rock biopics to sink your teeth into!
---
Greetings from Tim Buckley
Rotten Tomatoes score: 72%
Set in 1991, Penn Badgley takes the reigns as renowned singer Jeff Buckley who is rehearsing for his debut at a Brooklyn show. It's in tribute to his late father, Tim Buckley, a folk singer who died at just 28 of a heroin overdose. Buckley had only met his father once, at the age of 8, and struggled with the legacy of someone he knew so little about.
Through his friendship with Allie, who is working at the show, Jeff finds his own musical talent and the power of his singing voice. He sings some of his father's best-known songs and the crowd are stunned by the incredible talent stood in front of them.
Both artists became notably influential in their respective generations, and both passed away far too soon. Jeff died at the age of 30 due to accidental drowning.
---
I'm Not There
Rotten Tomatoes score: 77%
The Todd Haynes directed film looks at different personas of Bob Dylan and the lives he has lived. These versions of Dylan's lives are portrayed by a wide range of actors – Christian Bale, Cate Blanchett, Marcus Carl Franklin, Richard Gere, Heath Ledger and Ben Whishaw.
Ranging from a 12 year old boy who dubs himself as Woody Guthrie, to an artist representing French poet Arthur Rimbaud a born again Christian Pastor. Jack Rollins represents the folk era Dylan was in in the early 1960s. Cate Blanchett fills the role of the electric Dylan, who moved away from folk into a rock n' roll territory.
It's Blanchett's performance that captivated viewers, earning her the Volpi Cup for Best Actress at the Venice Film Festival, the Golden Globe for Best Supporting Actress and a nomination for Best Supporting Actress at the Academy Awards.
---
Nowhere Boy
Rotten Tomatoes score: 80%
Released to coincide with what would have been John Lennon's 70th birthday, Nowhere Boy takes a look into John's life leading up to the creation of The Beatles and the hysteria that followed. The film dives into John's teenage years, being brought up by his aunt Mimi in his mother's absence.
John gets into rock n' roll and decides that his path should lead him to being in a band. He puts one together named The Quarrymen, playing their first show at a village fair. It's after the show that John is approached by Paul McCartney to audition. He's accepted into the band, with John and Paul forming a songwriting partnership.
The popularity of the Quarrymen grows, and George Harrison auditions to be a part of it. John gets caught up in family issues with his mother and his aunt, eventually moving out to live by himself. We see John as he is about to leave for Hamburg to raise the profile of his newly formed band, The Beatles. It's not covered in the film, but we think the band did okay.
---
Walk the Line
Rotten Tomatoes score: 83%
Johnny Cash's iconic set inside Folsom State Prison has been immortalized through Joaquin Phoenix's in Walk the Line. The film is based upon two of Cash's autobiographies, Man in Black: His Own Story in His Own Words and Cash: The Autobiography.
Walk the Line takes us through J. R. Cash's early days, growing up in Arkansas before joining the Air Force as Johnny Cash. Whilst stationed in Germany, Cash buys and guitar and writes songs. When he's discharged, he marries his girlfriend Vivian and after auditioning for Sam Phillips with his band, Cash begins his rise to rock n' roll stardom.
Cash's troubles with addiction, meeting and falling in love with June Carter and the live recording inside Folsom Prison all play out on screen in one of the best loved biopics ever.
---
Control
Rotten Tomatoes score: 88%
Joy Division's frontman Ian Curtis may have shone bright and burnt out at a young age, but his art will live on through Anton Corbijn's Control. It looks at a young Curtis, disillusioned with small-town life in England in the 1970s, he wants to live like his heroes David Bowie and Iggy Pop. His way to do this, is just as they did – create music.
Having married as a teenager, domestic life doesn't quite cut it with Curtis. He demands to be on a popular TV show for up-and-coming artists, getting Joy Division a recording contract but within just a few months, Curtis's health takes a turn for the worst.
The breakdown of Curtis's marriage, his infidelity, attempted suicide attempt and death are all covered in a truly gripping piece of cinema.
---
Sid and Nancy
Rotten Tomatoes score: 88%
The erratic, intoxicated relationship between Sex Pistols' bassist Sid Vicious and his girlfriend Nancy Spurgen was shown in biopic Sid and Nancy. It detailed the pair meeting in 1977, after Nancy came to London with the intentions of sleeping with the Sex Pistols. Their relationship is struck from Sid feeling sorry for Nancy and after she sells him heroin – a drug she is addicted to.
Their intense relationship has an affect on the band who break up during a messy American tour, and Sid isn't sober when they're on the road. Once the band is done, Sid sets his sights on a solo career with Nancy as his manager, settling in New York. The pair spiraled into an even heavier heroin addiction and Nancy became incredibly depressed.
Sid intended to kick his habit and return to England but a drug-fueled argument with Nancy ends in tragedy. Nancy is stabbed by Sid and later dies. Sid is arrested for Nancy's death, later being bailed out by his mother.
---
Love & Mercy
Rotten Tomatoes score: 90%
Beach Boys' Brian Wilson has been hailed as a genius for five decades. Love & Mercy looks at Wilson's life in the 1960s as he works on Pet Sounds despite pushback from members of the band. Brian's mental health isn't in a good place, made worse by excessive drug use and a lack of support from his nearest and dearest.
We're also taken through Brian Wilson's life 20 years later when he meets the woman who would become his wife, Melinda Ledbetter. Wilson's behavior is peculiar and his guardian, Dr. Gene Landy is in tow for Wilson's every move. As Wilson is heavily medicated, and Landy is seemingly making all of Wilson's decisions for him, Melinda becomes suspicious of Landy's motives. Melinda has to walk away from her relationship with Brian but must save him from the manipulative doctor.
Brian and Melinda cross paths, rekindling their romance and marry. Brian is freed from the control of Dr Landy, who has his license revoked and Brian is treated correctly.
---
La Bamba
Rotten Tomatoes score: 96%
Ritchie Valens' rise to stardom was immortalized in La Bamba, named after one of his biggest hits. The film, starring Lou Diamond Phillips as Ritchie, takes us through his relationship with fellow high school student Donna Ludwig, who inspired his number one hit Donna, as well as the relationship he holds with his mother and half-brother Bob.
It's Bob that helps Ritchie with his further chart success. Sneaking out to take a trip to Tijuana, they go to a club where Ritchie discovers the song that would be his major hit – La Bamba. However, Ritchie has a recurring dream that a plane crash will happen over his school and kill his best friend.
His fear of flying has to be addressed in order to attend major shows like American Bandstand and the 1959 Winter Party Dance Tour with Buddy Holly and The Big Bopper. The three musicians take off on February 3 for a show in Minnesota, but they never reach their destination. Valens and everyone else on board are killed in the plane crash on the Day the Music Died.
---
The Buddy Holly Story
Rotten Tomatoes score: 100%
The 1978 biopic starring Gary Busey, The Buddy Holly Story, is the best-received biopic for rock! Scoring top marks on Rotten Tomatoes, we're taken back to the 1950s to meet Charles Hodin Holley who would become better known as Buddy Holly. Holly's path, along with his band the Crickets begins in Lubbock, Texas before they set for Nashville to record.
Holly weds music producer Ross Turner's secretary, Mary Elena Santiago after proposing on their first date. Having enjoyed success for a couple of years, the Crickets part ways with Buddy. Holly keeps touring as a solo artist, as it's key to chart success.
While on tour, Holly charters a plane to make the next stop after the tour bus breaks down, joined by The Big Bopper and Ritchie Valens. Unbeknownst to Holly, the Crickets want to get the band back together, but they won't get the chance to – Holly will die in the plane on his way to Minnesota.
---
Want to dive into some epic stories of rock? Buy DVDs through the DecluttrStore for amazing prices and FREE shipping! You can also make extra cash by trading in! Sell textbooks, trade in games, sell CDs online and more! Plus sell tech, including sell iPhone, Apple Watch trade in or head over to our sell my phone page.
Comments
comments