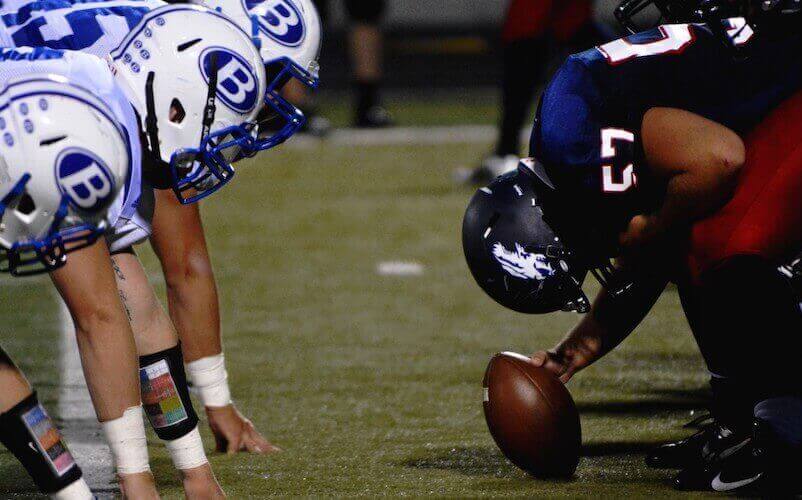 Top 10 Super Bowl halftime shows of all time
Every artist dreams about landing the Super Bowl halftime show. In just 15 minutes, you'll either be remembered as one of the greatest Super Bowl performances, or one of the worst.
Just in time for this year's Super Bowl halftime show featuring Rihanna, we'll be reminiscing our favorite Super Bowl halftime performances! Here are (in our opinion) the top Super Bowl halftime shows of all time:
---
In this blog:
---
10. Aerosmith, NSYNC, Britney Spears, Mary J. Blige and Nelly, 2001
This performance makes the list of top Super Bowl halftime shows because of how outrageously weild it was. NSYNC opened the show with Bye Bye Bye before changing to Aerosmith singing I Don't Want to Miss a Thing.
If you thought that was odd, there's more! Aerosmith and NSYNC teamed up to perform Walk This Way and was joined by Nelly, who decided to rap over the entire guitar solo. The performance also featured Mary J. Blige and Britney Spears, although they added more confusion rather than talent.
While the performance itself was a bizarre, we've got to give them points for the sheer craziness and for giving us Justin and Britney one more time!
Buy NSYNC's No Strings Attached for less on the Decluttr Store today!
9. Madonna, LMFAO, Nicki Minaj, M.I.A and CeeLo Green, 2012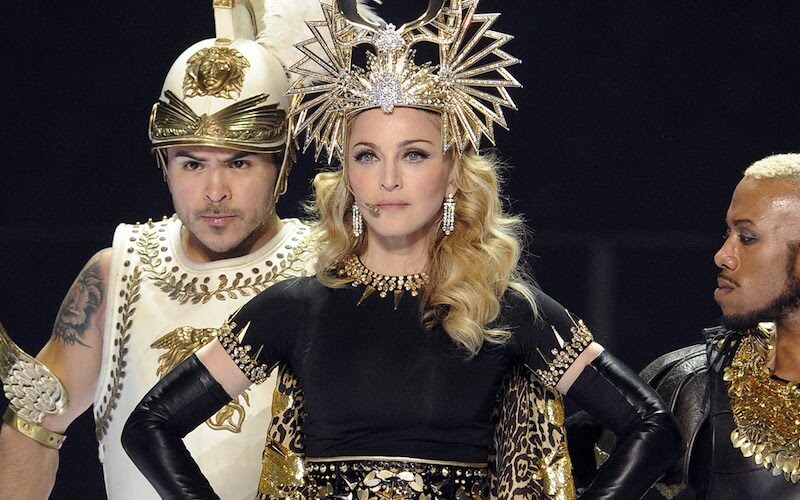 It's definitely a wild mix of artists, but somehow it worked. Madonna and Nicki Minaj were the stars of the show, which is something we never expected to say. What's even stranger is Madonna's collab with LMFAO – who would have thought it?
Madonna started us off with Vogue and then merged into Music, where LMFAO joined in with some strange additions of Party Rock Anthem and Sexy and I Know it.
Next, Nicki Minaj and M.I.A gave us a rendition of Give Me All Your Luvin dressed in cheerleader attire, before CeeLo Green appeared with several high school drumlines to perform Open Your Heart/Express Yourself.
The show was finsihed off with Madonna's truly breathtaking performance of Like a Prayer featuring CeeLo and a choir of 200 local Indianapolis singers.
Buy Madonna's Like a Prayer for less on the Decluttr Store today!
8. Janet Jackson, Justin Timberlake, P. Diddy, Kid Rock, Jessica Simpson and Nelly, 2004
The 2004 Super Bowl halftime show will forever go down in history as the day Janet Jackson's (and almost Justin's) career ended.
The show featured iconic 2000s artists such as Nelly, P. Diddy (now known only as Diddy after several unwarranted name changes) and Kid Rock. There was a suprise appearance from Jessica Simpson in which she attempted to sing Choose to Party, but we won't bore you with the details.
Everything changed when Janet Jackson and Justin Timberlake took to the stage together to perform Rock Your Body. While the performance was iconic, the infamous icident at the end has smeared any happy thoughts about the duo's song.
Some say it was an accident, others claim it was a failed PR stunt; whatever the case, this unfortunate wardrobe malfunction didn't go down well. Who would have thought a nipple would cause so much drama?
Buy Janet Jackson's Rhythm Nation for less on the Decluttr Store today!
7. Lady Gaga, 2017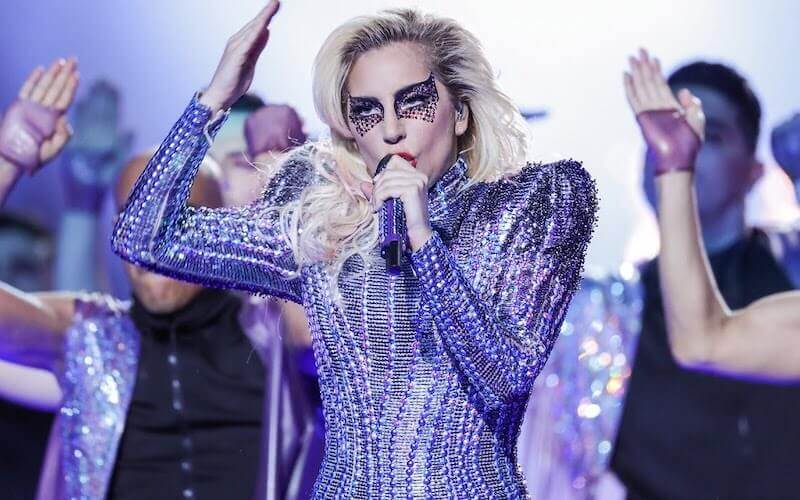 While this wasn't the most outrageous performance of Gaga's career, it was definitely one for the books.
Gaga took to the stage to perform a medley of her top hits, including her queer-positive anthem Born This Way, which is possibly the first time the term "transgender" has been uttered at the Super Bowl. She even managed to radicalise the Pledge of Allegiance just by her phrasing of "justice for all".
Unlike many other Super Bowl performances, there were no other performers or ridiculous stage props, just Lady Gaga doing her thing and killing it as per usual.
Buy The Fame Monster by Lady Gaga for less on the Decluttr Store today!
6. Dr. Dre, Snoop Dogg, Mary J. Blige, Kendrick Lamar, 50 Cent, Eminem and Anderson .Paak, 2022
It's about time NFL gave the hip-hop genre the stage for the Super Bowl halftime show, and boy was the 2022 show a good one.
Dr. Dre masterminded the whole performance, pulling together a team of hip-hop and rap gods to deliver the show of a lifetime all within a 15-minute time slot.
Dre and Snoop Dogg played hits Who Am I (What's My Name) and California Love before 50 Cent dropped from the ceiling (literally) to perform In Da Club.
Then, the one and only Mary J. Blige entered the stage to sing Family Affair and No More Drama, with Kendrick Lamar continuing with his track Alright. The crowd went wild when Eminem joined the team of performers to play Lose Yourself with Anderson .Paak on the drums, before Dre finished off the show with Still Dre.
The entire performance was a whirlwind of nostalgia, leaving everyone to wonder why the NFL never considered the genre till now.
Check out our collection of hip-hop and rap CDs on the Decluttr Store today!
5. Diana Ross, 1996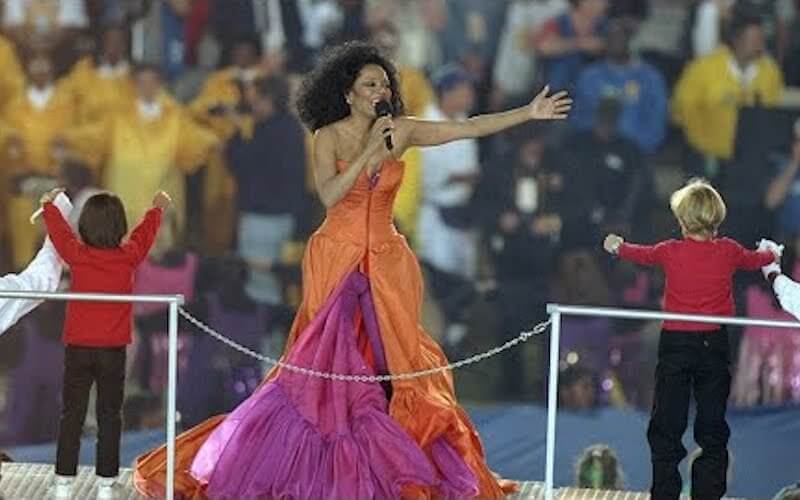 What's our list of top 10 Super Bowl halftime shows without an appearance from the Miss Diana Ross? With a bedazzled crane as her grand entrance, Diana Ross performed the house down at the 1996 Super Bowl halftime show.
Miss Ross played a Supremes medley featuring songs like Stop in The Name of Love, I Will Survive and Ain't No Mountain High Enough, with an army of red-vested dancers performing by her side.
But it's the ending that gave Diana a spot on our list. Diana exited in her very own helicopter – a Ross-chopper if you will. For that, Diana remains the one and only true diva.
Buy Diana Ross & The Supremes: The No 1's for less on the Decluttr Store today!
4. Beyonce and Destiny's Child, 2013
Whether she's in a group or persuign a solo career, it's clear from her 2013 Super Bowl performance that Beyonce runs the world.
With her superhuman renditions of top hits Crazy in Love, Run the World and Love on Top, Beyonce slayed the house down. And it doesn't stop there. When we thought the show couldn't get any better, pops Kelly Rowland and Michelle Williams to give us the Destiny's Child reunion we all deserved.
The trio performed a handful of songs such as Bootylicious, Independent Women and finished up with a Beyonce classic, Single Ladies.
Beyonce went on to steel the show (not like she had much competition) with a truly powerful performance of Halo, taking her into our top 10 Super Bowl halftime shows and placing her into our hearts forever.
Buy Beyonce's I Am… Sasha Fierce for less on the Decluttr Store today!
3. U2, 2002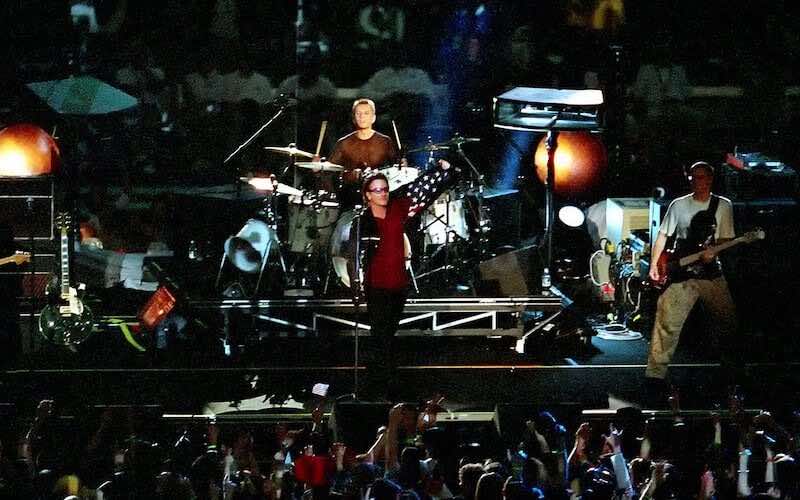 With only months seperating the 2002 Super Bowl from the 9/11 attack, everyone knew it was going to be an emotional performance, but Bono really did us all proud.
U2 kicked off with Beautiful Day before switching to MLK, while a giant screen scrolled through the names of all the victims as a beautiful tribute to those lost in the 9/11 attack.
At the end, Bono ripped open his jacket to reveal the American flag sewn inside – a final pained tribute to America that still felt profoundly anti-war and anti-violence.
From the sheer emotion this performance manifested, U2's gig will forever be remembered as one of the top Super Bowl halftime shows of all time.
Buy U2: U218 Singles for less on the Decluttr Store today!
2. Michael Jackson, 1993
We can't have the best Super Bowl halftime shows of all time without mentioning the man that started it all.
Super Bowl halftime shows often featured 15 minutes of marching bands and drill teams. That was, of course, until Michael Jackson's 1993 performance.
The king of pop stood on stage in silence for 90 seconds before performing fan favorites like Billie Jean, Black or White and Heal the World.
While by today's standards, this was just a normal Super Bowl halftime show, in 1993 it was the start of something new.
Buy Michael Jackson's Greatest Hits for less on the Decluttr Store today!
1. Prince, 2007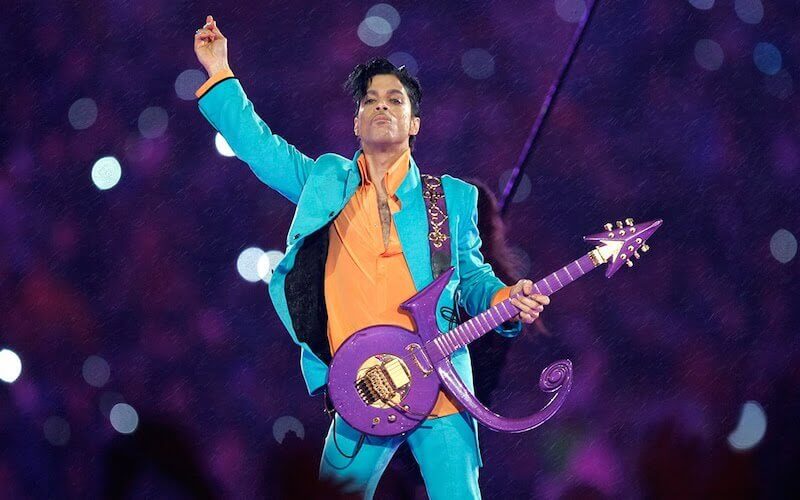 Is it really a surprise that Prince made it to number one on our list? We all had a pretty good idea that Prince would do his very best to turn the 2007 Super Bowl halftime show into something spectacular, but somehow he still left us all amazed.
Prince played a mixture of rock classics, merging We Will Rock You by Queen into Let's Go Crazy, Foo Fighters Best of You into Bob Dylan's All Along The Watchtower, before performing Purple Rain in the middle of a Miami thunderstorm – how poetic.
This performance was so iconic, that Prince made sure it was almost impossible to find online. Since his death however, you can now find the performance online, forever putting Prince in the hall of Super Bowl halftime show fame.
In our hearts (and many others), Prince will always reign over the Super Bowl halftime.
Buy The Very Best of Prince for less on the Decluttr Store today!
---
Feeling nostalgic? Check out our range of refurbished CDs on the Decluttr Store and relive your top Super Bowl halftime show!
If you're looking to make extra cash, Decluttr is the best place! Sell CDs, sell DVDs, sell books and you can even trade in your unwanted phone, just head over to our sell my phone page or sell my iPhone page.
Comments
comments