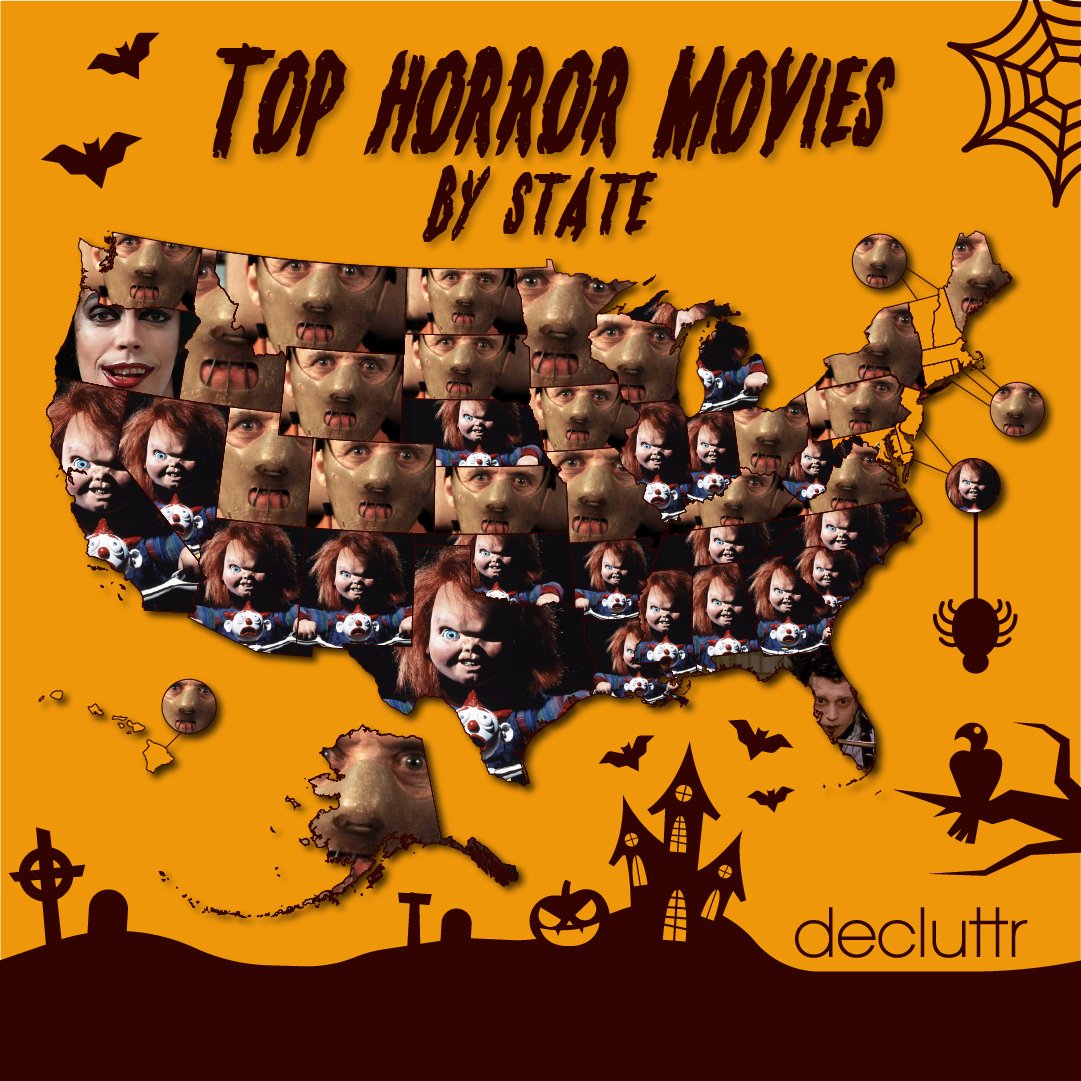 What is your state's favorite horror movie?
With Halloween creeping up on us, it's natural to bust out the horror films we love so much. From childhood classics to cult films, there's a horror film for everyone to enjoy.
With that in mind, we thought it would be fun to find out what each state's favorite horror movie is!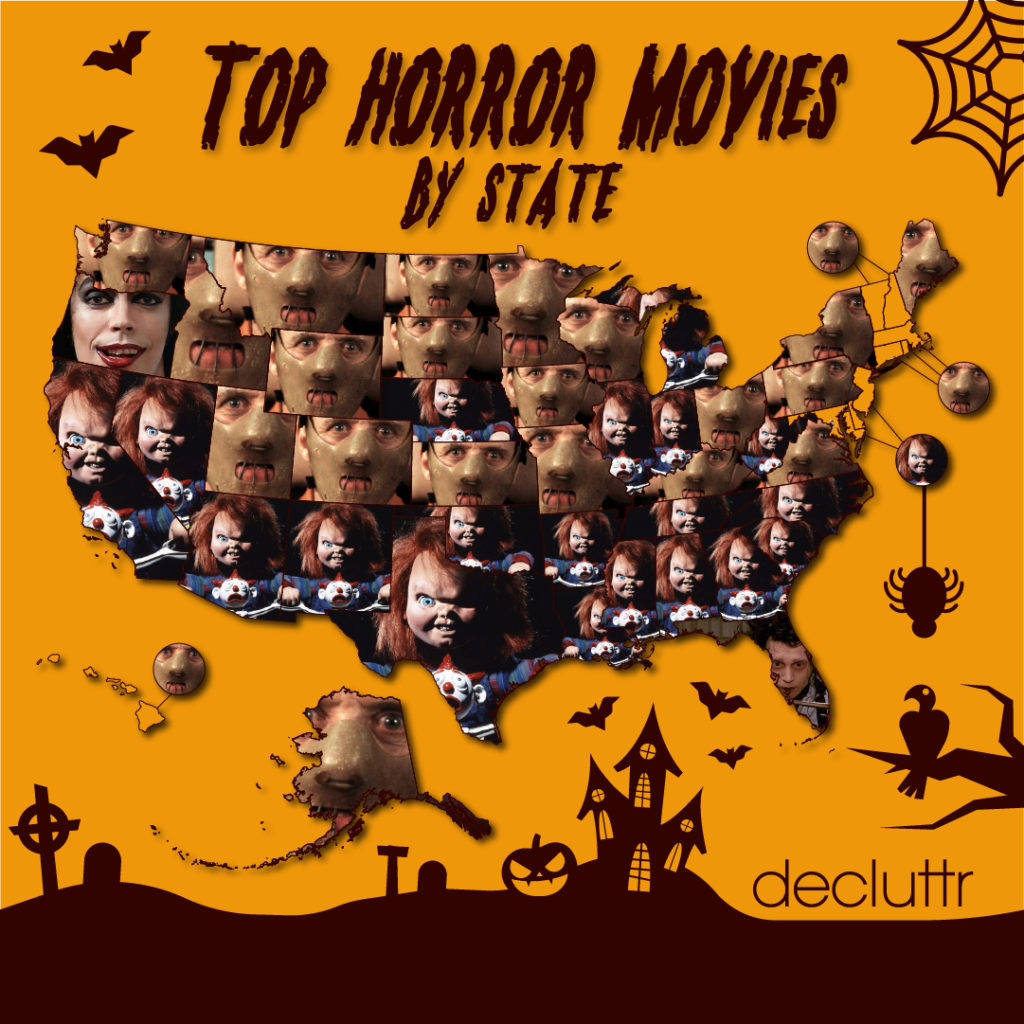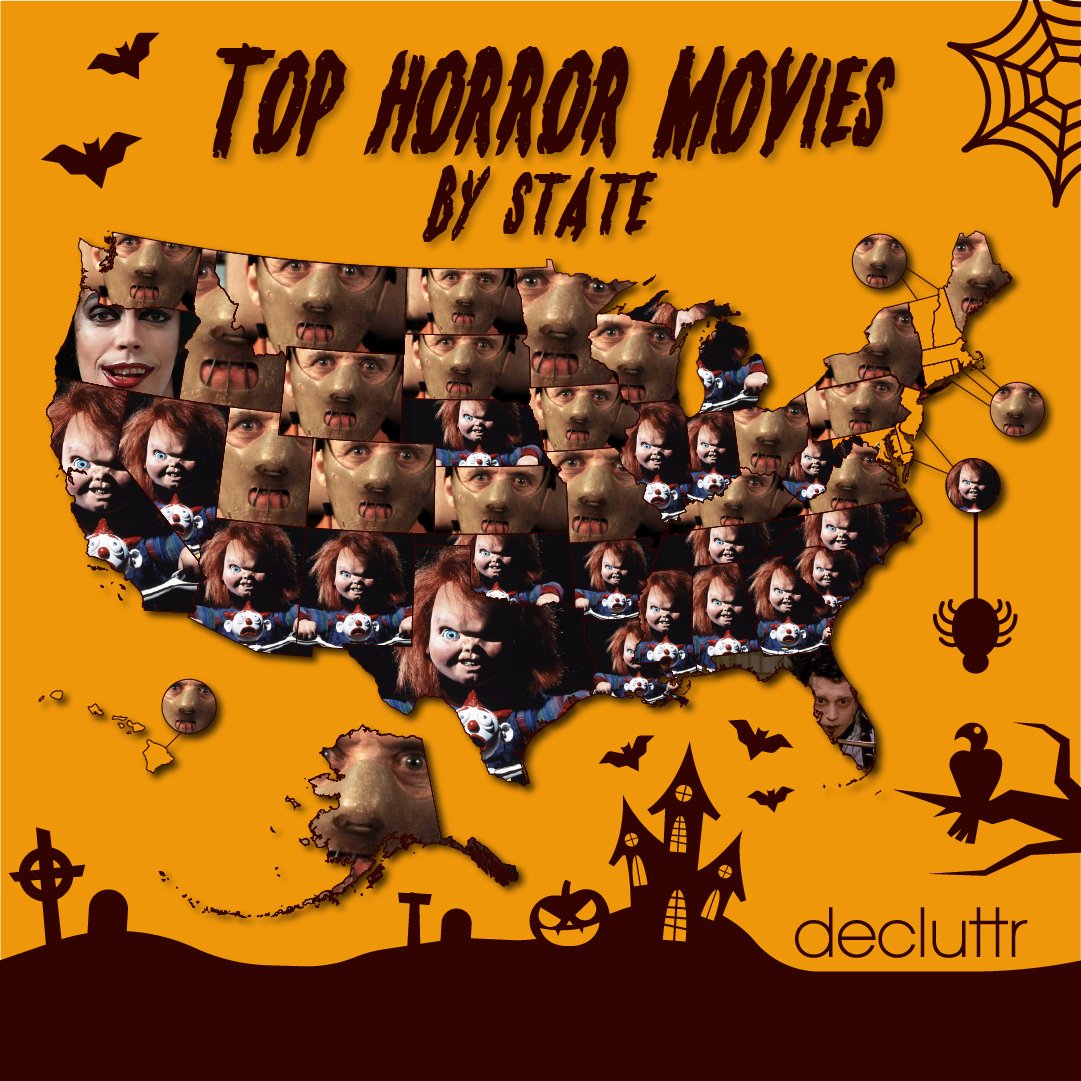 As you guys can see, Silence of the Lambs is a seriously popular choice. You could say that it's the nation's favorite by a long shot! The spotlight on Hannibal Lecter has created its own spin-offs such as Hannibal, Red Dragon, and many, many more. So it's unsurprising that Silence of the Lambs ranked top for the US!
Ranking 2nd is Child's Play – again, not a surprising discovery. Chucky has been noted for being radically different from your typical horror villain and let's face it – the film has a comedic edge that can't go amiss!
Who could forget the Tim Burton classic Edward Scissorhands? Whilst it's not your typical horror film, there are surrealist elements to it that make it so. Johnny Depp and Winona Ryder were highly praised for their on-screen chemistry, but let's admit it, how scary would it be to actually meet someone with Scissorhands!?
Donnie Darko and Candyman followed closely behind – and it's great to see that these classics are still so popular in the US!
Want to know the top 5 horror movies ranked for YOUR state? Have a look below!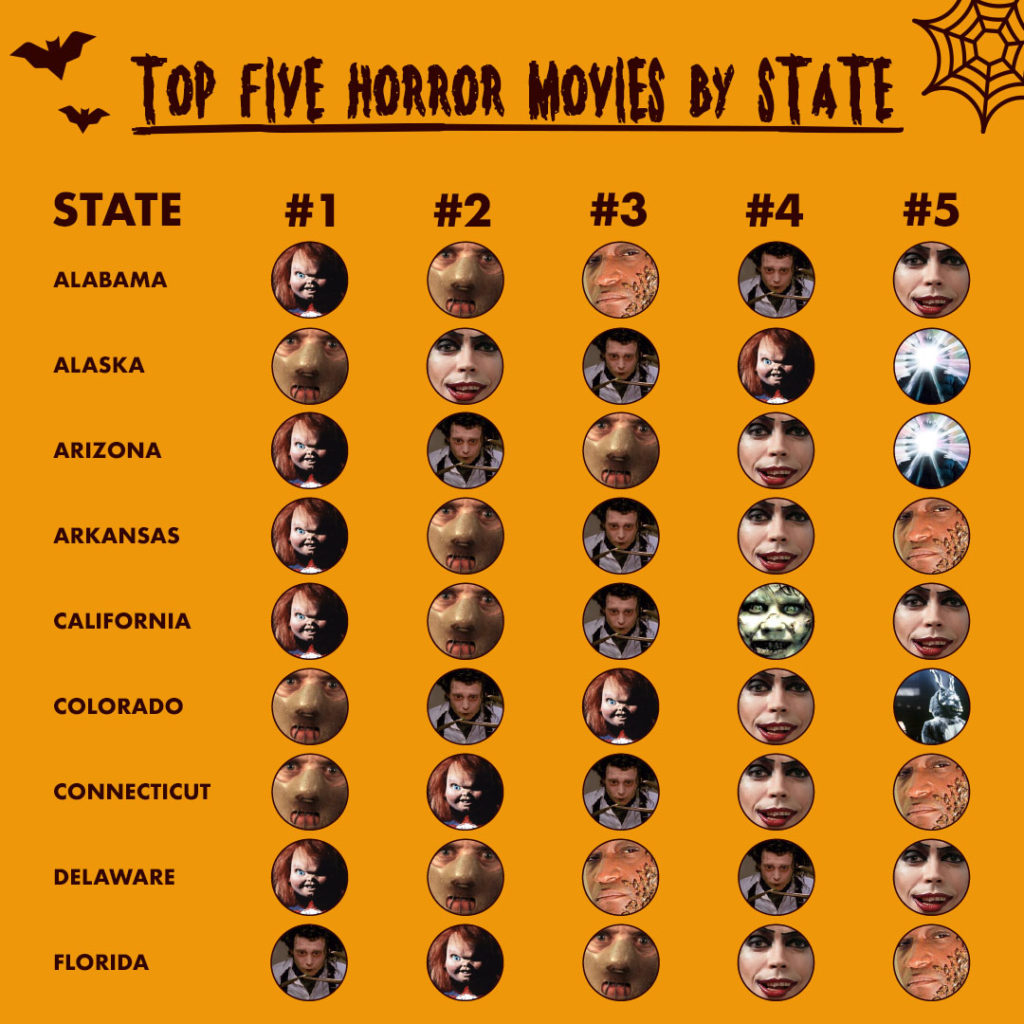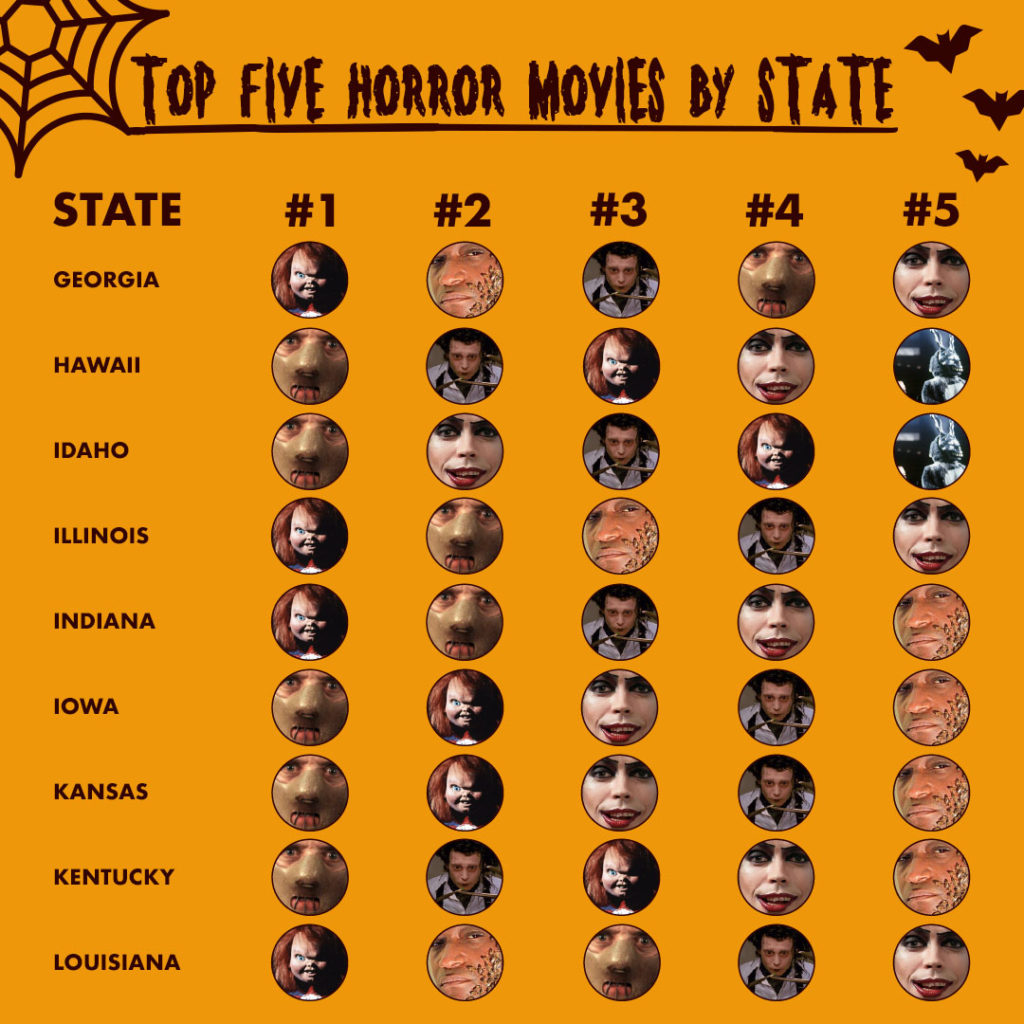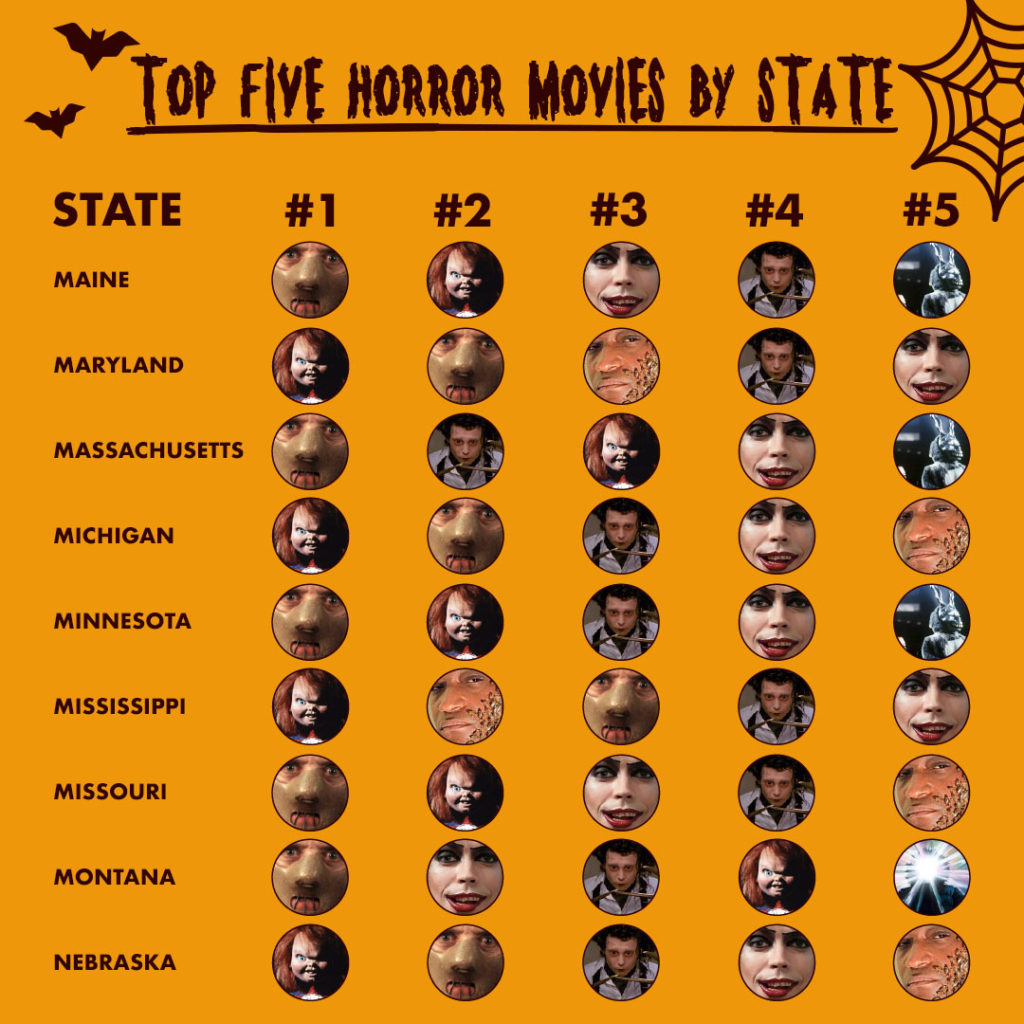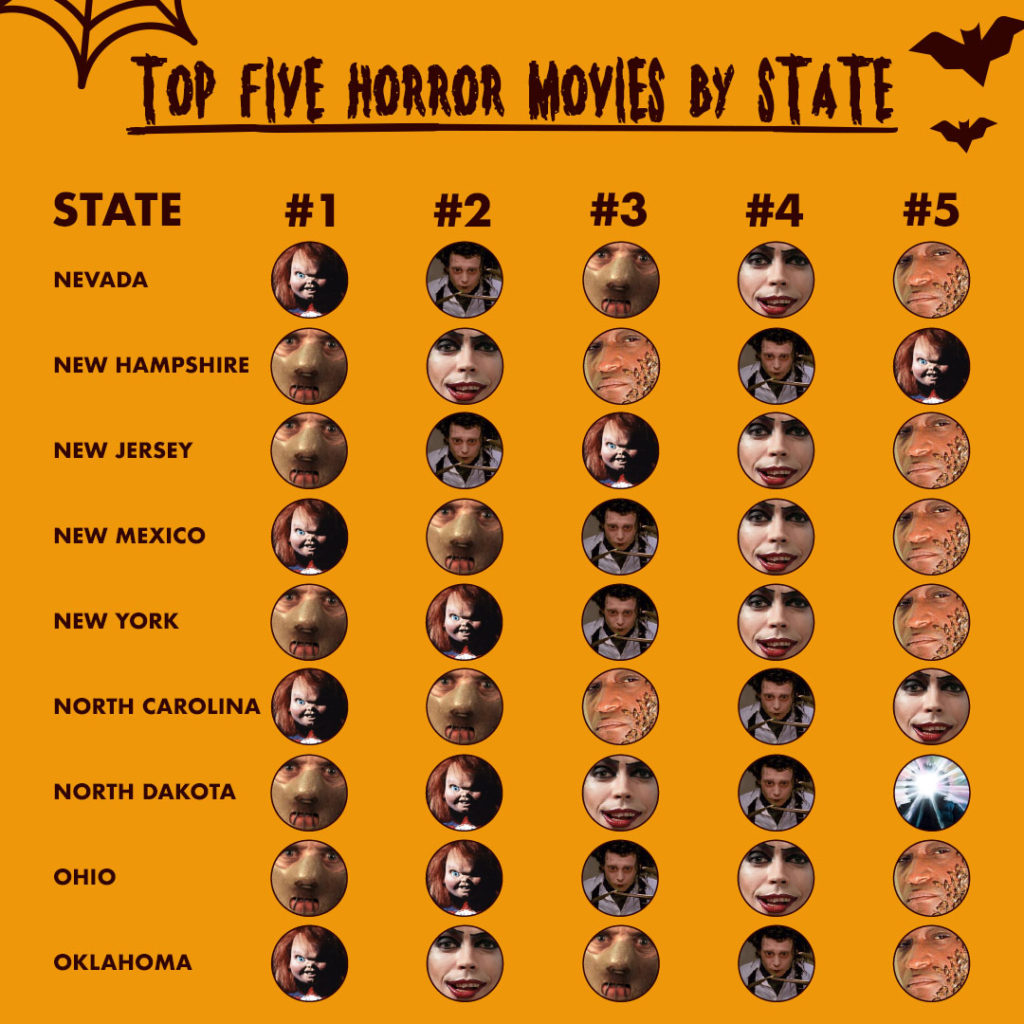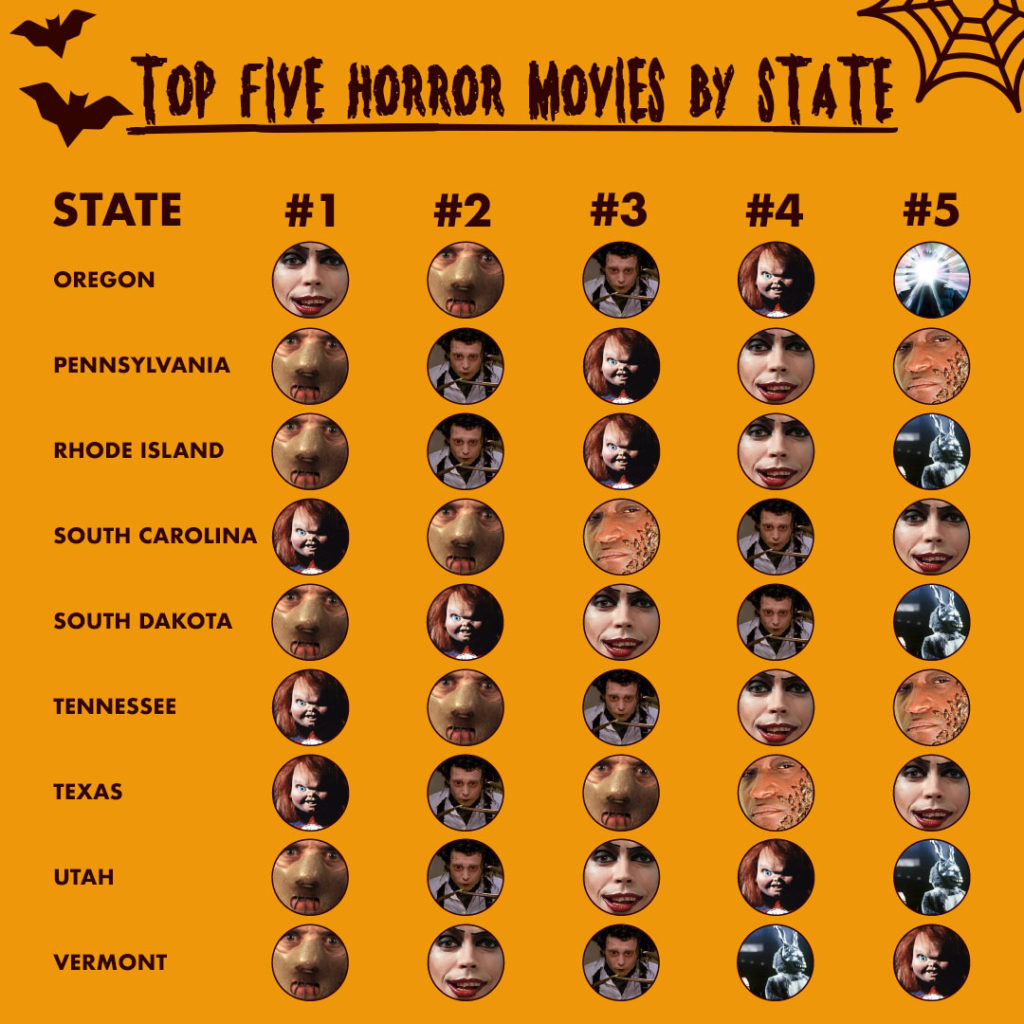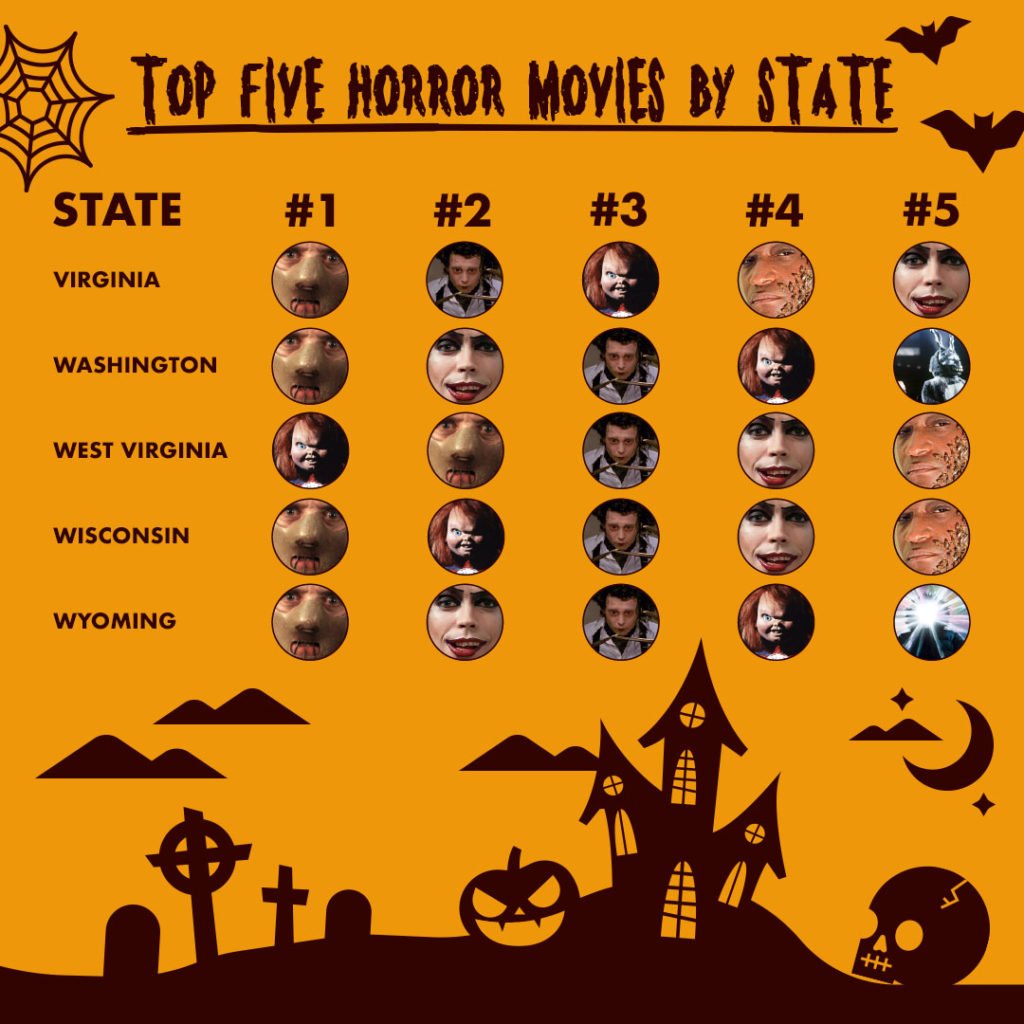 Want to get your hands on some horror DVDs? Shop now. You can also make extra cash with Decluttr by trading in! Sell your unwanted tech, including an Apple Watch trade in, sell iPhone, head over to our sell my phone page and more. You can also trade in games, sell DVDs, sell textbooks and sell CDs online with us!

Comments
comments