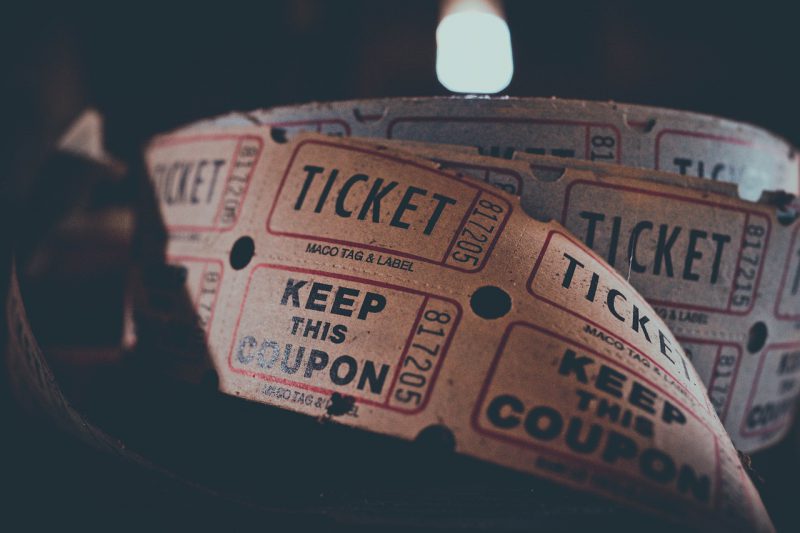 What were the highest grossing movies of the 1980s
Were movies better in the 1980s? It's possible but which movies of the decade made more money than the rest? Thanks to Box Office Mojo, we looked at the highest-grossing movies from each year of the amazing decade!
---
1980: Star Wars: Episode V – The Empire Strikes Back
Total gross: $538,375,067 worldwide
This won't come as a surprise! The second instalment of the Star Wars trilogy (as we knew it then) is thought to be the best movie of them all. Three years after the events of A New Hope, Darth Vader is causing trouble for Luke Skywalker and the Rebel Alliance. Yoda teaches Luke the way of the Jedi – which is useful as Luke will duel with Darth Vader, who shockingly reveals to Luke that he is in fact his father. We went to theatres in droves, with the film bringing in more than $200 million at the box office.
---
1981: Indiana Jones and the Raiders of the Lost Ark
Total gross: $389,925,971 worldwide
In 1981, we met Indiana Jones, an archeologist who retrieves a golden idol when in Peru. Upon his return, the US Government interviews Indy – he believes the Nazis are searching for The Ark of the Covenant, containing the 10 Commandments, which would make them invincible. Indiana Jones must be the hero of the hour, battling through a number of scrapes and near-death experiences to do so. From there, a series was born, with two more films following before the end of the decade. The prequel Indiana Jones and the Temple of Doom was released in 1984 and sequel Indiana Jones and the Last Crusade was released in 1989.
---
1982: E.T.: The Extra-Terrestrial
Total gross: $792,910,554 worldwide
Who knew a little alien could capture so many hearts? Steven Spielberg's film E.T.: The Extra-Terrestrial is the highest-grossing film of 1982 and the decade. The film saw an alien land in California, to be discovered by 10-year-old Elliott. Elliott keeps the alien hidden in his home from his mother, but introduces E.T. to his siblings Michael and Gertie. Although Elliott and E.T. become close friends, E.T. has to return home after but he'll always be "right here" in Elliott's mind.
---
1983: Star Wars: Episode VI – Return of the Jedi
Total gross: $475,106,177 worldwide
Yep, another Star Wars classic. The Return of the Jedi ties up the original trilogy, but this time Luke and Leia plot to save Han Solo from Jabba the Hutt. Bad news is, another Death Star is being constructed but this time it's twice as big and twice as powerful. The Forrest Moon of Endor is the location for the final battle to take place – Darth Vader sets his sights on turning Luke to the Dark side as they duel again.
---
1984: Beverly Hills Cop
Total gross: $316,360,478 worldwide
Eddie Murphy rose to international super stardom thanks to the huge success of 1984's Beverly Hills Cop. Murphy starred as Axel Foley, a police detective in Detroit who tries to find the person responsible for the death of his childhood friend Mikey. Personal ties meant his boss wouldn't allow it so Axel decides to take matters into his own hands, uncovering a drug kingpin in his wake. Beverly Hills Cop II and Beverly Hills Cop III were released in 1987 and 1994 respectively but neither could match the commercial or critical success of the original.
---
1985: Back to the Future
Total gross: $381,109,762 worldwide
Doc Brown and his DeLorean would help to create the biggest film of 1985. Back to the Future saw Marty McFly go back to 1955 and interrupts his parent's meeting – if they don't meet back then, Marty will cease to exist! While Marty deals with that, 1955 Doc Brown must figure out how to transport Marty back to the future. The hair-brained scheme was a huge hit, taking in more than $381 million worldwide compared to the film's $19 million budget. Casting and recasting issues saw the budget increase but it paid off!
---
1986: Top Gun
Total gross: $356,830,601 worldwide
Tony Scott-directed Top Gun really helped to make Tom Cruise the global superstar he is today. Cruise features as Lieutenant Pete 'Maverick' Mitchell, star Naval aviator who is accepted into elite Fighter School, better known as Top Gun. Maverick meets fellow student 'Iceman' at school who will compete in some fierce competition with him, which ends up being reckless. The film was nominated for a number of awards and even took home the Oscar for Best Original Song; Berlin's Take My Breath Away.
---
1987: Three Men and a Baby
Total gross: $167,780,960 domestically
Nothing can turn your life upside down quite like a newborn. Tom Selleck, Steven Guttenburg and Ted Danson played Peter Mitchell, Michael Kellam and Jack Holden respectively in Three Men and a Baby, who learn the hard way how hard it is to take care of a little one. Baby Mary is left on their doorstep with just a note to say that she's Jack's child. Peter and Michael have to look after the baby while Jack films his latest movie but a miscommunication about a package lands them all in deep trouble. It was the box office smash of the year, surpassing Fatal Attraction.
---
1988: Rain Man
Total gross: $354,825,435 worldwide
Tom Cruise nails it again! This time, Cruise plays Charlie Babbitt, a selfish man who learns his estranged father has passed away. Charlie finds out his dad has left him a car, but not his $3 million fortune. The money is going to a mental institution that looks after Charlie's older brother Raymond, who Charlie didn't know existed. To try and get the money, Charlie takes Raymond on a trip across the country, learning about his brother and his exceptional talents.
---
1989: Batman
Total gross: $411,348,924 worldwide
Gotham City's hero Batman was portrayed by Michael Keaton in 1989, who's alter-ego Bruce Wayne is driven to fight crime after he witnessed the murder of his parents. When mob boss Carl Grissom sets up his second in command Jack Napier, there is a struggle between Napier and Batman. Napier is knocked into a vat of chemicals and presumed dead as Batman escapes. Napier emerges and refers to himself as 'The Joker', seeking revenge on Batman. The iconic Joker was performed by Jack Nicholson who was nominated for Best Actor (Musical or Comedy) at the Golden Globes.
---
Here are the highest grossing films, by year, of the 1980s:
1980: Star Wars: Episode V – The Empire Strikes Back – $538,375,067
1981: Indiana Jones and the Raiders of the Lost Ark – $389,925,971
1982: E.T.: The Extra-Terrestrial – $792,910,554
1983: Star Wars: Episode VI – Return of the Jedi – $475,106,177
1984: Beverly Hills Cop – $316,360,478
1985: Back to the Future – $381,109,762
1986: Top Gun – $356,830,601
1987: Three Men and a Baby – $167,780,960
1988: Rain Man – $354,825,435
1989: Batman – $411,348,924
---
Are any of these classics missing from your collection? Sell electronics including sell iPhone, make an Apple Watch trade in or check out our sell my phone page. Plus, sell textbooks, trade in games, sell CDs online and Trade in DVDs or sell Blu Rays for cash with Decluttr! Even better – why not buy these famous titles from our Decluttr Store – shipping is completely FREE! Buy cheap movies today!
Comments
comments