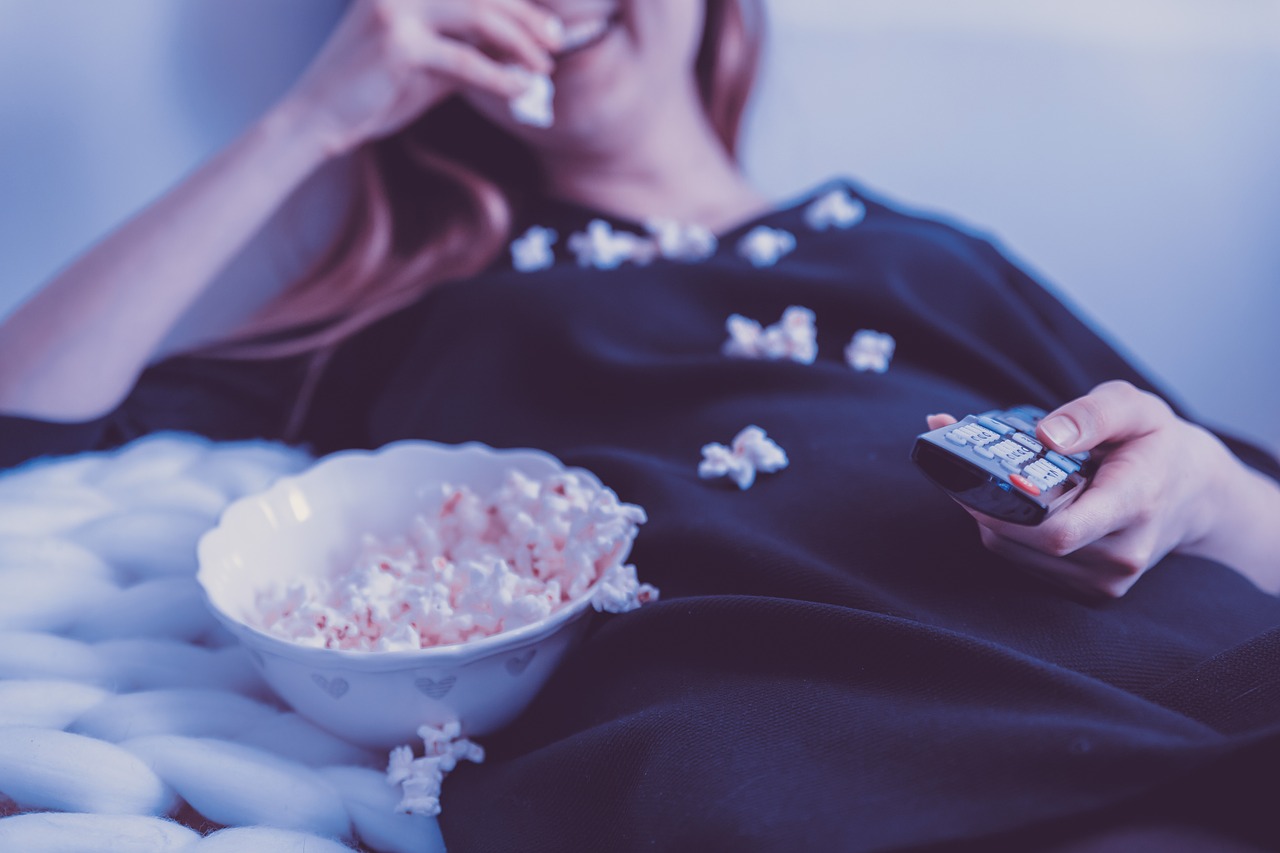 What should you watch next?
There isn't much worse than finishing an awesome TV show without having a new one to begin! So, at Decluttr, we looked at some of the best shows in recent years to bring you a guide to what you should watch next.
---
If you loved The Office…
The US adaptation of Ricky Gervais's The Office was a huge hit. The mockumentary spanned over nine seasons; originally airing in 2005 before the final episode in 2013. As you can imagine, the show is set within the confines of an office – Dunder Mifflin Paper Company in Scranton, Pennsylvania – but there is SO much more to it than that. We see relationships develop, pranks being played and the most incredible fire drill of all-time.
Watch Parks and Recreation
If The Office: An American Workplace had you belly-laughing for years, then you should turn your attention to the brilliant Parks and Recreation. Parks and Rec's 'Michael Scott' is the super sassy and driven Leslie Knope, portrayed by Amy Poehler alongside her brilliant colleagues at the Parks and Recreation department of Pawnee, Indiana. It ran for seven seasons, from 2009-2015, so you will have plenty to binge on!
---
If you loved Sons of Anarcy…
Kurt Sutter's Sons of Anarchy was as gory as it was gripping. Focused on the Sons of Anarchy Motorcycle Club, Redwood Original (SAMCRO), the show followed the trials, tribulations and incredibly illegal dealings of the club. It's woven into their family ties, as President Clay Morrow (Ron Perlman) is step-father to VP and right-hand man, Jax Teller (Charlie Hunnam). The club have business interests in the Mayans and the IRA which often spells trouble. There are plenty of eyes on the club, with members dying left and right as well as interference from law enforcement.
Watch Boardwalk Empire
To fill that crime drama filled hole in your life, get started with Boardwalk Empire. Steve Buscemi stars as Enoch 'Nucky' Thompson, a political figure with control in Atlantic City and New Jersey during Prohibition. His ties to mobsters make him a person of interest, as does his lavish lifestyle for a man in his position – Nucky is making big money from bootlegging liquor. The series lasted five seasons, ending in 2014 but during its run accumulated 57 Primetime Emmy Award Nominations, winning 20.
---
If you loved Game of Thrones…
HBO's Game of Thrones is one of the biggest TV shows of the last decade. Based upon the George R. R Martin novel series A Game of Thrones, the show is set in the fictional land of Westeros. There is a battle for the Iron Throne to rule over the Seven Kingdoms but there are a few people who lay claim as rightful heir. Blood, sex and dragons fill these seasons and with the last one on its way, you'll need to start planning what your next favorite TV show is going to be.
Watch The Tudors
Enter The Tudors. The Showtime epic aired between 2007 and 2010, with a specific focus on Henry VIII's reign in England. King Henry was famed for gluttony, his six wives and revolt against the Catholic Church. There's even some cross over as Natalie Dormer stars in both – as Margaery Tyrell in Game of Thrones and as Anne Boleyn in The Tudors.
---
If you loved Orange is the New Black…
Orange is the New Black has become one of the most binge-worthy shows in its current five season run. Based on Piper Kerman's novel Orange is the New Black: My Year in a Women's Prison, OITNB shows an array of different aspects of prison life; the families it forms, the treatment the inmates suffer at the hands of the officers and everything in between. Piper Chapman starts off on the wrong foot; making unwanted enemies and finding her former lover is also held up in Litchfield. The sixth season will be released on Netflix later in July.
Watch The Mindy Project
Whilst there is considerably less drama, The Mindy Project is the perfect show to keep you ticking over until OITNB comes back. Created by comedienne Mindy Kaling (Kelly Kapoor in The Office: An American Workplace), the show follows OB/GYN Mindy Lahiri who struggles to balance her work and love life. The title character was inspired by Kaling's own mother who was an OB/GYN. Mindy is surrounded by some weird and wonderful colleagues who bring the whole show together – sound familiar?
---
If you loved Breaking Bad…
Breaking Bad was a hard-hitting, water-cooler type of show that took you on a crazy ride over its five seasons. It gave us a glimpse into the life of Walter White, a run-of-the-mill high school chemistry teacher who is diagnosed with lung cancer. In order to keep his family financial stable whilst he's ill and when he eventually dies, he begins cooking and distributing methamphetamine with his former student, Jesse Pinkman. Breaking Bad came to an end in 2013, the same year it entered the Guinness World Records as the most critically acclaimed show of all time.
Watch Mad Men
Your next drama should be Mad Men. Mad Men was set in 1960s New York, within the advertising agency Sterling Cooper, nestled in Madison Avenue. As well as delving into the business side of things, we also saw the personal lives of those who worked at the agency – including the awe-inspiring Don Draper. Both Draper and Breaking Bad's Walt have changed popular culture with their larger than life characters.
---
If you loved It's Always Sunny in Philadelphia…
Having been renewed for a 13th and 14th season, It's Always Sunny in Philadelphia will tie with The Adventures of Ozzie and Harriet as the longest running live-action sitcom in American TV history. It follows the 'Gang', made up of twins Dee and Denis Reynolds, their legal father Frank and childhood friends Mac and Charlie. They own and run an Irish pub called Paddy's in South Philadelphia, where they drink to excess and get themselves into some sticky situations – both literally and physically.
Watch Portlandia
To continue your satirical comedy fix, try sketch show Portlandia. As you can imagine, it's set in the super-cool city of Portland, Oregon, where we meet a whole range of characters who are played by creators Fred Armisen and Carrie Brownstein. Characters range from feminist bookstore owners Candace and Toni to typical couple Lance and Nina to members of the Portland Milk Advisory Board Royce and Alicia. It's quirky, fun and eight seasons deep – the final season aired in March 2018.
---
If you loved Rick and Morty…
The weird and wonderful animated comedy Rick and Morty has been around for five years, across three seasons. The show follows mad scientist Rick Sanchez who lures his sweet grandson Morty Smith into some hairbrained adventures within their quiet domestic life. The show has been praised for its originality – so much so that is has been picked up for another 70 episodes. It's unclear how many seasons that spans over.
Watch Big Mouth
If quirky comedy is your jam, Big Mouth is the one for you. The genius show was created by Nick Kroll, Andrew Goldberg, Mark Levin and Jennifer Flackett. The show looks at Kroll and Goldberg's teenage years in New York. Unfortunately, many parts are pretty relatable but we doubt you had a hormone monster on your shoulder as a teen.
---
If you loved Friends…
Hailed as the first true ensemble show, Friends dominated TV in the 90s and early 2000s. It gave us six different but equally brilliant characters in Monica, Ross, Joey, Phoebe, Chandler and Rachel living in New York as young professionals in a wide range of jobs. Over the course of ten years, each character developed and we watched as they went through big life changes, entered meaningful relationships and continued their journeys as a family until the final episode in 2004. It's one of the most critically acclaimed shows of all-time and will no doubt continue to air for years to come.
Watch Will and Grace
A Friends reunion has seemed unlikely since the series ended but fear not, because Will and Grace have it covered. Will and Grace is also set in New York City, originally airing between 1998 to 2006, documenting the life of best friends Will Truman and Grace Adler. The show was the first prime-time TV series on US terrestrial TV to star openly gay lead characters – as Will is gay, as is Jack. The show returned in October 2017 for a ninth season and a tenth is coming later in the year!
---
Time to part with your DVD boxsets? Sell your stuff with Decluttr! You can sell Books, DVDs, old CDs, trade in Games, sell iPhone and Tech, and you'll get an instant price. Insured shipping is FREE and we'll pay you the day after we receive your order!
Comments
comments