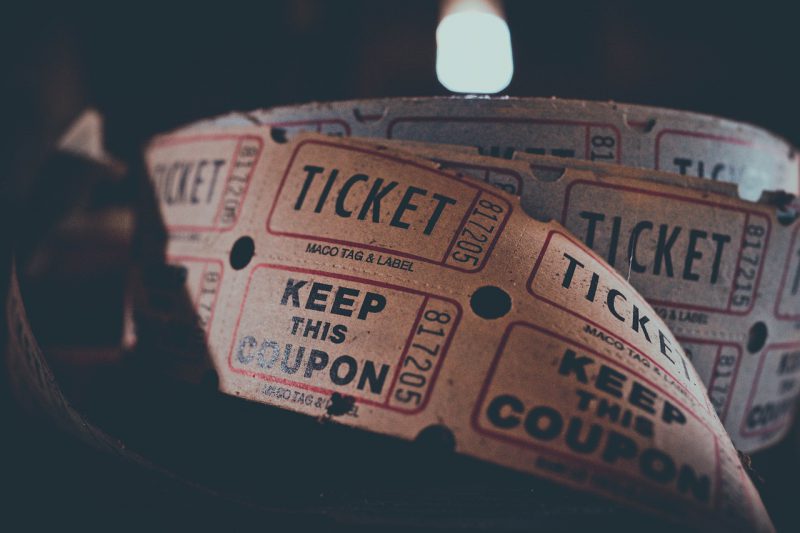 Who did it best: original movies or remakes?
Movie remakes can either be absolutely awesome or pretty terrible. Making a character your own can cause problems for the next actor waiting to take on the same role!
We looked at some amazing characters who have been played by different actors to find out who did it the best!
---
Psycho – Norman Bates
1960: Anthony Perkins 97% on Rotten Tomatoes
1998: Vince Vaughn 38% on Rotten Tomatoes
Alfred Hitchcock's Psycho gave us one of the most recognizable scenes in cinema history. Hitchcock's direction helped to tell the story of Marion, who takes $40,000 from her employer to help pay for her wedding to her boyfriend Sam. She leaves town and ends up staying in the Bates Motel where she meets Norman, who runs the motel with his overbearing mother. After dinner, Marion takes a shower and is brutally murdered. Was it Norman's domineering mother that murdered their guest?
Hitchcock's version is deemed a suspense-fueled classic, so deciding to remake it almost 40 years later takes some serious guts. The 1998 remake, starring Vince Vaughn as the legendary Norman Bates, fell incredibly short of the mark. The film was a shot-for-shot remake but set in the modern day. When it comes to their ratings on Rotten Tomatoes, the 1998 version has an almost 60% deficit on its predecessor. It was named Worst Remake and Gus Van Sant was named Worst Director at the Golden Raspberry Awards. Yikes.
---

The Longest Yard – Paul Crewe
1974: Burt Reynolds 81% on Rotten Tomatoes
2005: Adam Sandler 32% on Rotten Tomatoes
Burt Reynolds originally filled the role of Paul 'Wrecking' Crewe, a former professional football player who finds himself locked up in prison. He organizes a game of football between his fellow inmates and the prison guards. Crewe rallies his teammates but Warden Hazen tells them they need to throw the game – if they do, Crewe will be released early. The 1074 film was well received, earning $43 million against a $2.9 million budget.
Adam Sandler's take on Paul Crewe in 2005 did not come close to the original – their ratings differ by about 50%. The updated version had a strong cast that included Tracy Morgan, Terry Crews, Chris Rock, Stone Cold Steve Austin and even an appearance from Burt Reynolds himself. It did well at the box office too, taking in more than $190 million dollars but that didn't convince reviewers of its quality whatsoever.
---

Total Recall – Douglas Quaid
1990: Arnold Schwarzwenegger 82% on Rotten Tomatoes
2012: Colin Farrell 30% on Rotten Tomatoes
The 1990 sci-fi action film Total Recall was loosely based on a Philip K. Dick story, named We Can Remember It for You Wholesale. At the time, it was one of the most expensive films made at the time with a budget between $50-65 million. The good news is, it took in over $200 million at the box office! Before Arnold Schwarzenegger dabbled in politics, he starred as Douglas Quaid who is haunted by his recurring dream about a journey to Mars. He visits Rekall to implant false memories of Mars to avoid going there, only to learn his whole life is a fake memory.
Schwarzenegger may not be considered a 'classic' actor but he was given props for his role as Quaid. The film was a huge hit but it would be 22 years before it would be brought out again. This time around, Colin Farrell filled the role of Quaid and the reviews were not favorable. The action scenes were improved thanks to advances in technology… but that was it. The film performed poorly in the US and worldwide took in $198.5 million against the $125 million budget.
---

Ben-Hur – Judah Ben-Hur
1959: Charlton Heston 86% on Rotten Tomatoes 
2016: Jack Huston 25% on Rotten Tomatoes
Ben-Hur is world renowned as a biblical epic and one of the greatest films ever made. Ben-Hur had the largest set and largest budget – more than $15 million – of any film produced at the time. Charlton Heston fills the title role as Judah Ben-Hur, a wealthy Jewish prince who is betrayed by his childhood friend and enslaved whilst Judah's mother and sister are imprisoned. When Judah is free once again, he seeks revenge on his former friend.
The 1959 version received overwhelmingly positive reviews upon its release and the film was nominated for 12 Academy Awards, winning an incredible 11 including Best Actor in a Leading Role for Heston. This feat has only been matched by Titanic and Lord of the Rings: Return of the King but it is yet to be broken. The 2016 remake is so pale in comparison its almost transparent. It was one of the biggest flops of the year, with critics calling it uninspired and an amateur effort.
---

Charlie and the Chocolate Factory/Willy Wonka and the Chocolate Factory – Willy Wonka
1971: Gene Hackman 91% on Rotten Tomatoes
2005: Johnny Depp 82% on Rotten Tomatoes
Gene Hackman's take on Willy Wonka has become synonymous with Roald Dahl's character. Colourful candy maker Willy Wonka holds a contest, inviting five children to his famous factory to learn how his chocolate is made. Winning entries are in the form of golden tickets, tucked inside candy bars. Charlie Bucket finds a ticket and takes his grandfather along on the tour where he meets the other children who come from all over the world. The other children are brats and face punishments along the way – except Charlie, who is thankful for what he is despite being poor. The colors, the music and the larger than life Willy Wonka we got in 1971 became a childhood staple for years to come!
Tim Burton and Johnny Depp coming together for a bright film like Charlie and the Chocolate Factory is out of their comfort zone. Coming out of your comfort zone is where the magic happens as their updated take on the classic became a classic in itself! The musical numbers were stripped out but the movie was just as strong without them. It was a commercial success taking in $450 million at the box office and has a strong 82% score on Rotten Tomatoes.
---

The Lord of the Rings & The Hobbit – Bilbo Baggins
2001: Ian Holm  The Fellowship of the Ring
91% on Rotten Tomatoes 
2012: Martin Freeman 65% An Unexpected Journey
65% on Rotten Tomatoes 
The epic fantasy trilogy The Lord of the Rings introduced the world (or just those who hadn't read the books) to Bilbo Baggins. Bilbo has the One Ring which he passes on to his nephew Frodo. It is Frodo who must then take the journey across Middle-Earth to ensure the Ring is destroyed. It was one of the best reviewed films of 2001, with an estimated 54 million tickets sold for the film in the US alone.
Peter Jackson went on to adapt the J.R.R Tolkien novel The Hobbit, but this time using Martin Freeman as Bilbo. As expected The Hobbit: An Unexpected Journey did incredibly well at the box office, grossing more than $300 million but reviews weren't as strong this time around. The Hobbit trilogy averaged out 66% whereas The Lord of the Rings trilogy averaged out at a huge 93%.
---

Mr. Deeds Goes to Town/Mr. Deeds – Longfellow Deeds
1936: Gary Cooper 89% on Rotten Tomatoes 
2002: Adam Sandler 22% on Rotten Tomatoes 
The romantic comedy Mr Deeds Goes to Town sees Longfellow Deeds – played by Gary Cooper – inheriting $20 million from his uncle. Deeds is taken from his small-town of Mandrake Falls, Vermont for New York City where he meets Mary Dawson. Dawson's name isn't real; it's a front for Babe Bennett, a news reporter who shares stories about Deeds and his strange behavior. Frank Capra won Best Director in 1936 for the film, which was also nominated for Best Picture, Best Adapted Screenplay, Best Sound Recording and Best Actor for Cooper.
Adam Sandler portrayed Longfellow Deeds in the 2002 remake. He wasn't in the running for Best Actor, but for Worst Actor at the Razzies. Winona Ryder was nominated for Worst Actress for her portrayal of Babe Bennett and the film for Worst Remake or Sequel. Across the board, critics hated the film and it holds a dismal 22% on Rotten Tomatoes.
---

The Italian Job – Charlie Croker
1969: Michael Caine 85% on Rotten Tomatoes 
2003: Mark Wahlberg 73% on Rotten Tomatoes 
Michael Caine's portrayal of Charlie Croker in The Italian Job is iconic to say the least! The Italian Job refers to a job stealing incredibly valuable gold in Italy that arrived from China. Having just gotten out of prison, it's certainly risky! Yet, Charlie comes up with a genius plan to distract the mafia and authorities to steal the goods. Will they make it out alive?
Rather than using another quintessentially English actor to play Charlie, Mark Wahlberg filled in back in 2003, with the film taking a US focus. This time around, the remake hasn't done too badly against the original! Marky Mark's version scored a modest 73% on Rotten Tomatoes.
---

Hairspray – Edna Turnblad
1988: Divine 98% on Rotten Tomatoes
2007: John Travolta 91% on Rotten Tomatoes
The 1988 dance comedy Hairspray was not a box office smash but did achieve cult classic status thank to its home release! Pleasantly plump teenager Tracy Turnblad dreams of becoming a dancer on a local TV show and succeeds. She uses her platform to rally against racial segregation. Tracy's mother was played by renowned drag queen Divine alongside an amazing cast that included Debbie Harry, Sonny Bono and Jerry Stiller.
Taking on the role of Edna Turnblad, Tracy's mother, in the 2007 remake was John Travolta. Better known for his more masculine roles like Grease's Danny Zuko or Saturday Night Fever's Tony Manero, Travolta donned a fat suit and wig for Hairspray. The remake was a massive hit, taking in $202 million at the box office and receiving rave reviews. Travolta's version just falls short of the mark!
---

Ocean's 11 – Danny Ocean
1960: Frank Sinatra 50% on Rotten Tomatoes
2001: George Clooney 82% on Rotten Tomatoes
Ocean's 11 was first released in 1960, starring members of the Rat Pack. Particularly, Frank Sinatra took on the role of Danny Ocean, who plans a heist to hit the biggest casinos in Las Vegas. He gets a team of 11 members together to steal $150 million out without getting noticed. Upon its release, the film received mixed reviews and it currently holds a 50% rating on Rotten Tomatoes.
George Clooney made Danny Ocean his own in 2001. The film smashed the box office, taking in over $450 million, and it was considered to be one of the best films of the year. Ocean's Twelve and Ocean's Thirteen were later released in 2004 and 2007 respectively. An all-female cast was recruited for 2018's Ocean's 8 and overall the franchise has taken in over $1 billion at the box office.
---
Do you need these classics in your collection? Build it at Decluttr Store! Shopping is completely FREE! 
You can also make extra cash by trading in with Decluttr! Sell your old DVDs, trade in games, sell CDs online, sell textbooks and more. Plus, sell your old tech, including an Apple Watch trade in, sell iPhone or head over to our sell my phone page. 
Comments
comments