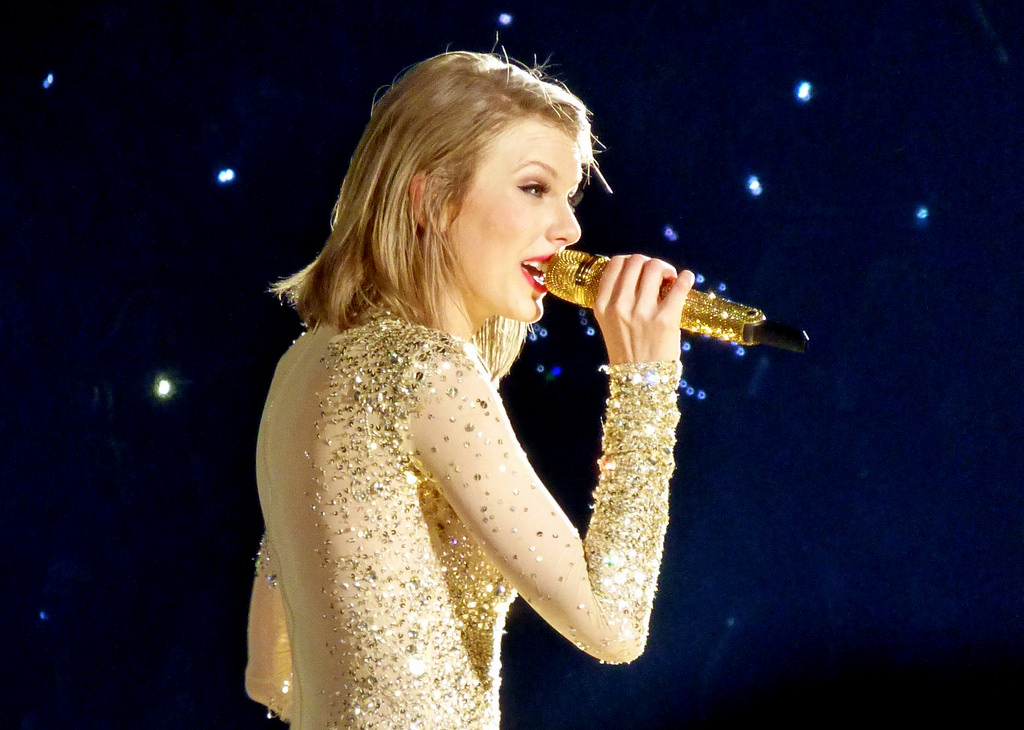 9 Essential Taylor Swift Tracks
We are all pretty certain Taylor Swift can be called one of the biggest artists of the last decade. While her personal life is constantly in the media, she's made some awesome songs to express how she feels about it all. Swift has come a long way since she burst on the scene with her bouncing blond ringlets and her guitar. To celebrate her long-awaited Reputation tour finally kicking off, we've put together the key tracks by TayTay that you have to hear!
---
Blank Space
Swift's 2014 album 1989 is maybe as close as we can get to a perfect pop album. Her singles were on point with Blank Space undoubtedly being the best. In terms of creativity, Taylor absolutely nailed it with Blank Space. She took the media obsession of her on the basis of her dating life (as Swift has previously dated Joe Jonas, Harry Styles, Calvin Harris… and so on), and turned it into a pop hit. Sometimes you just need to laugh – and Taylor had the last laugh on this one.
---
You Belong with Me
If this song seems to be familiar to you but you don't know how it goes, it's probably because this is the song that began the MTV VMA Kanye West incident. Taken from 2008's Fearless, this song got Swift noticed for the right and wrong reasons. It's a bit all-American, girl-next-door, but it's catchy. The tween scene was in back then! Kanye's difficult outburst, exclaiming that Beyoncé should have own Best Video may have overshadowed it, but You Belong with Me is a young Swift win of epic proportions.
---
I Knew You Were Trouble
Taken from fourth album, Red, third single I Knew You Were Trouble changed everything that we thought we knew about Swift as her sound grew in a new direction. It was grittier, with a video so far removed from the cute girl-in-the-crowd we'd seen before. The jury was out on this one – is it about John Mayer, her ex-boyfriend? Who knows. Who cares! She created an amazing song that rocketed out of her comfort zone and we LOVED it.
---
22
Taylor Swift wrote an ode to turning 22, an age that no one gives any kind of credit to. Turning 21 is so poignant because it is your leap into adulthood, but the real joy comes at 22 – or so Taylor has showed us. It's her favourite year, because of what she learned when she turned 22, but also recognising that you have so much left to learn about yourself and the world. If you didn't caption your pictures with "I don't know about you, but I'm feeling 22" on your 22nd birthday, did you even turn 22?
---
Love Story
Love Story is the song that really kick-started Taylor Swift's career; back in the day when she was still a cute teenage country singer. Swift took the famous Shakespearean love story of Romeo and Juliet and reworked it for the modern age, but in this one, we get a happy ending from it. Her track is romantic, and very much of the time but has aged super well. It's hard to believe this song is ten years old this year!
---
We Are Never Ever Getting Back Together
This is the anthem you need following a tough break up, when you've realised you can live without that person. The track is so powerful, catchy and the creativity behind the video makes it one of Taylor's best yet. It showed much more of her personality and as you can expect, there were plenty of parody versions too. When first released in 2012, it was huge – you couldn't escape from it and why would you want to? Although there's plenty of speculation it's about a famous actor (Jake Gyllenhaal… cough cough), let's focus on the music: it's pop perfection.
---
Bad Blood
From what we can gather, Taylor Swift is no stranger to a little argument or two and her track Bad Blood was pretty scathing. The song is allegedly about her now former friendship with Katy Perry, she recruited some of her friends for her video like Zendaya and Gigi Hadid as well as getting rapper Kendrick Lamar on the track. In terms of language used, classic Swift uses her killer terminologies such as "Band aids don't fix bullet holes".
---
Wildest Dreams
1989's Wildest Dreams pulls back to the Swift we first fell in love with, it's a bit more of a floaty sound but as perfect a song as anything else gracing this list. Yes, it's relationship focused, and there's a bit of a theme here with Taylor; but don't all of the best songs look to love? There's a few high notes in there that are definitely not possible to hit for a normal person, but of course you're going to try to.
---
Shake It Off
It's not even a question; Shake It Off is without a double Swift's finest hour. Nothing comes close to the impact this has had on her career. It allowed her to evolve and create a fun, pop sound that we adore. She tells us ignore those who annoys us and just shake it off. It's no surprise this is her biggest hit so far, spending an incredible 50 weeks in the Billboard Top 100.
---
We hope we did Taylor proud! Want to get your hands on her albums? You can at the Decluttr Store! Plus, make extra cash by trading in! Sell CDs online, sell books online and trade in games! You can also sell tech, including trade in iPhone, make a MacBook trade in and more!
Comments
comments