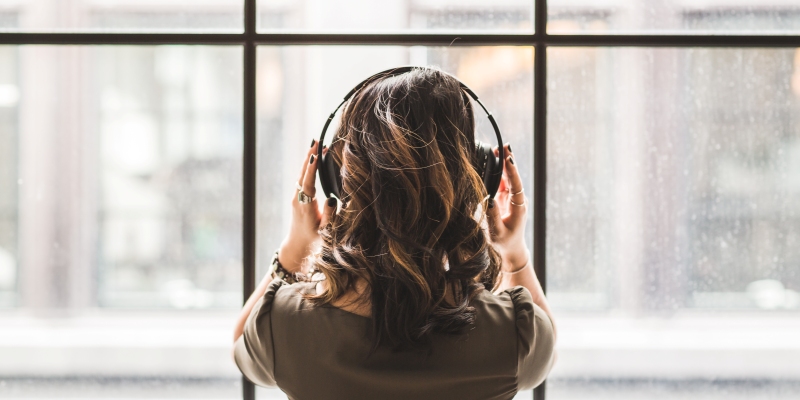 What we were listening to 5 years ago
The standard of music released in 2013 is staggering. It's kind of scary to think that five years have passed since some of the most important, culture-shaping albums were unleashed to the world! Take a trip down memory lane and relive the albums we were bumping five years ago.
---
Janelle Monáe– The Electric Lady
One of the most exciting artists of the last decade, Janelle Monáe returned with second album The Electric Lady five years ago. Having been compared to the inspirational artist Prince, it was only natural that he would feature on her second album, on track Givin 'Em What They Love. Monáe also had some help from Solange, Miguel and Esperanza Spalding. The album debuted at number five on the Billboard 200 chart; and new album Dirty Computer also broke the top 10 upon its release.
---
J. Cole – Born Sinner
J. Cole made a bold move in 2013 with his second album, dropping it on the same day as Kanye West's Yeezus. Cole's Born Sinner was released on June 18, being met with positive reviews. Cole's work was the antidote to Kanye's over-the-top, egotistical and brash production of Yeezus. Cole was the sultry, smart, story-telling album of the two. Supported by singles Power Trip with Miguel, Crooked Smile with guest vocals from TLC, Forbidden Fruit with Kendrick Lamar and infidelity anthem She Knows. His latest album KOD dropped just last month, reaching the top spot of the Billboard 200 Album Chart.
---
Vampire Weekend – Modern Vampires of the City
New York outfit Vampire Weekend returned in 2013 with their strongest album to date. The album title came from a 1990 Junior Reid song, with a black and white image of their home city as the cover. Lead single Diane Young teased the album in March with the album dropping in May. It was critically acclaimed, debuting at number one on the Billboard 200, reaching number one in the British Indie Albums Chart and in the Irish Independent Albums Chart. A number of outlets named Modern Vampires of the City as the best album of the year including Pitchfork and Rolling Stone.
---
Miley Cyrus – Bangerz
Five years ago, once squeaky-clean Disney starlet Miley Cyrus shocked the world when she cut her hair short, donned even shorter outfits and twerked live on stage with Robin Thicke. She ridded herself of her sickly sweet image and grew up in the blink of an eye, releasing career defining album Bangerz. Cyrus wasn't half-hearted with this new album – she brought in Mike Will Made It, will.i.am and Pharrell Williams to help produce her new sound. It certainly worked as she received her first Grammy nomination for Best Pop Vocal Album and it debuted at number one on the Billboard Hot 200 chart.
---
Justin Timberlake – The 20/20 Experience
After a long seven-year hiatus, Justin Timberlake made a dramatic return back to the musical helm with The 20/20 Experience. He recruited Jay-Z for lead single Suit and Tie in January before the album dropped in March. Of course, long-time friend and collaborator Timbaland had a hand in producing the comeback album. The album topped the charts in Australia, Canada, Germany, the US and the UK! The second instalment, The 20/20 Experience – 2 of 2 was released in September 2013.
---
A$AP Rocky – Long.Live.A$AP.
A$AP Rocky helped to kick off 2013 in overwhelming fashion. His debut studio album dropped on January 15, having been hotly anticipated for months. Lead single Goldie was released in April 2012 which was a complete contrast to bass-heavy second single F***in Problems that featured some of the biggest names in hip hop. Kendrick Lamar and Drake provided additional verses whereas 2 Chainz provided the hook. The album reached number 1 in the US Billboard 200 and has been certified gold in Canada, Poland and the UK. In the US, it has been certified platinum, shifting over 1 million units.
---
Missed any of these albums first time around? Don't despair! Get them from the Decluttr Store with FREE shipping! You can also sell CDs online with us too. Plus, sell textbooks, trade in games, sell iPhone, make an Apple Watch trade in or head over to our sell my phone page.
Comments
comments