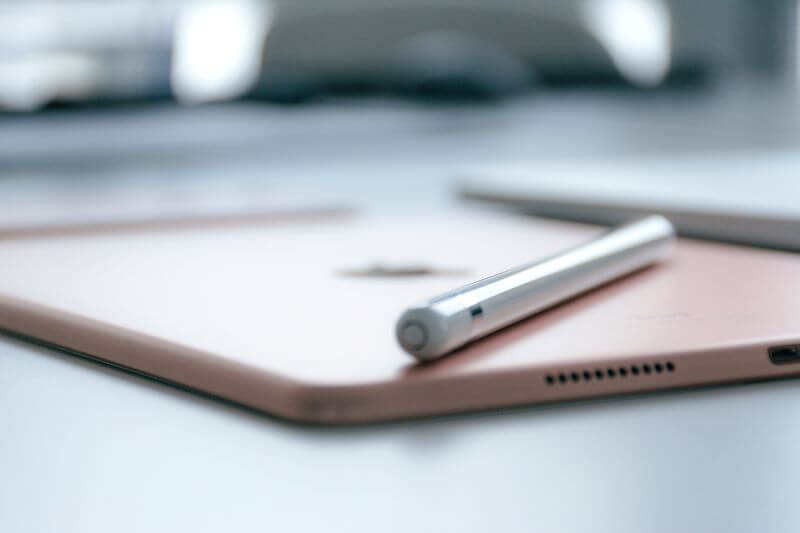 Galaxy Tab vs iPad
Apple and Samsung dominate the tablet market, and it's unsurprising as to why. With super fast processors, high-end displays, and a plethora of styluses, they're a creator's playground and super portable for everyday use. But which one is better, the Samsung Galaxy Tab or iPad?
Keep reading to find out more about the Galaxy Tab vs iPad!
---
In this blog:
---
Galaxy Tab
The first ever Samsung Galaxy Tab was released way back in 2010 and there are now two series to choose from, the Galaxy Tab A Series and Samsung Tab S Series.
Models available in the Galaxy Tab series are classed more as budget devices, with lower price points. You can expect smaller screens, but the tablets in this range are perfect for everyday usage and are great for a first tablet.
Tablets in the Galaxy Tab S series, however, are better for creators, working life, professionals, and those who want to get the most out of a tablet. You'll be able to get your hands on larger screens, the best displays and this series offers S-Pens, which are great for tapping into your creative side.
---
iPad
There are countless iPad models to choose from and there's that much choice that you're sure to find exactly what you want. Apple released their first iPad in early 2010 and they've kept on advancing ever since.
The iPad range is split into five main models; the iPad, iPad Air, iPad Mini, iPad Pro 11-inch, and iPad Pro 12.9-inch. Within each model, there are different generations that coincide with the year they were released.
If you're on a budget and don't want to spend over $1,000 then steer clear of an iPad Pro and focus your attention on an iPad or iPad Air. If you're looking for a smaller iPad, then the iPad Mini is perfect. The iPad Pro is known as the high-end model and offers the best features, making it ideal for creative professionals.
---
Price
Take into consideration that newer models will have a higher price point than older models as tech depreciates in price over time.
You're also more likely to get a newer model for less when you go refurbished. You'll get the same exact features while also cutting the cost… what could be better? Here at Decluttr we have a huge range of refurbished Samsung tablets and refurbished iPad models to choose from.
---
Operating System
The Galaxy Tab and iPad models run on completely different operating systems. The iPad runs on iOS whereas Samsung tablets run on Android.
Android offers more customization for users but iOS makes it easier for users to find features and is more optimized for everyday use.
However, if you own other Samsung devices then you won't notice the difference but if you're switching from Apple, it may take time to get used to this operating system, which is pretty simple once you get the hang of it.
---
Battery Life
Let's face it, you want a device that lasts the majority of the day without worrying about it dying.
iPad models and Samsung tablets are quite reliable but make sure to check the battery size and specs before buying. Both Samsung and Apple offer fast charging options too, so you shouldn't have a problem with either.
---
Apps
The whole way of navigating through a tablet is through apps, so choosing the right app store for you is essential. The Apple App Store is a very user-friendly experience and it's highly unlikely you'll struggle to find a certain app.
Google Play is where you'll find apps for your Samsung tablet, however, the standards are a little lower compared to the Apple App Store. There can sometimes be complications depending on which app you want to download. This has caused developers to not make their app work for Android, which means you may be restricted.
---
Stylus
Across Samsung Galaxy Tab models and iPad devices, you'll be provided with a stylus, known as a Samsung S-Pen and Apple Pencil.
Both styluses are some of the best you can buy and are a must-have for creative work or note-taking in long meetings. They offer pressure sensitivity, tilt sensitivity, and more features.
The only downside with an Apple Penicl is they don't come with the iPad, you'll have to buy one separately as they're classed as an extra accessory. Whereas the S-Pen is bundled in with the Samsung Galaxy Tab if you choose a model that supports it.
---
Storage
The cheapest devices will always have the lowest storage but with the Samsung Galaxy Tab, they have a MicroSD slot so you can extend the storage, whereas an iPad doesn't. The iPad only has iCloud storage and you have to pay if you want to extend it.
---
Shop our huge range of refurbished tablets, including iPad Mini, iPad Air, and iPad Pro devices for way less than new at the Decluttr Store.
Comments
comments