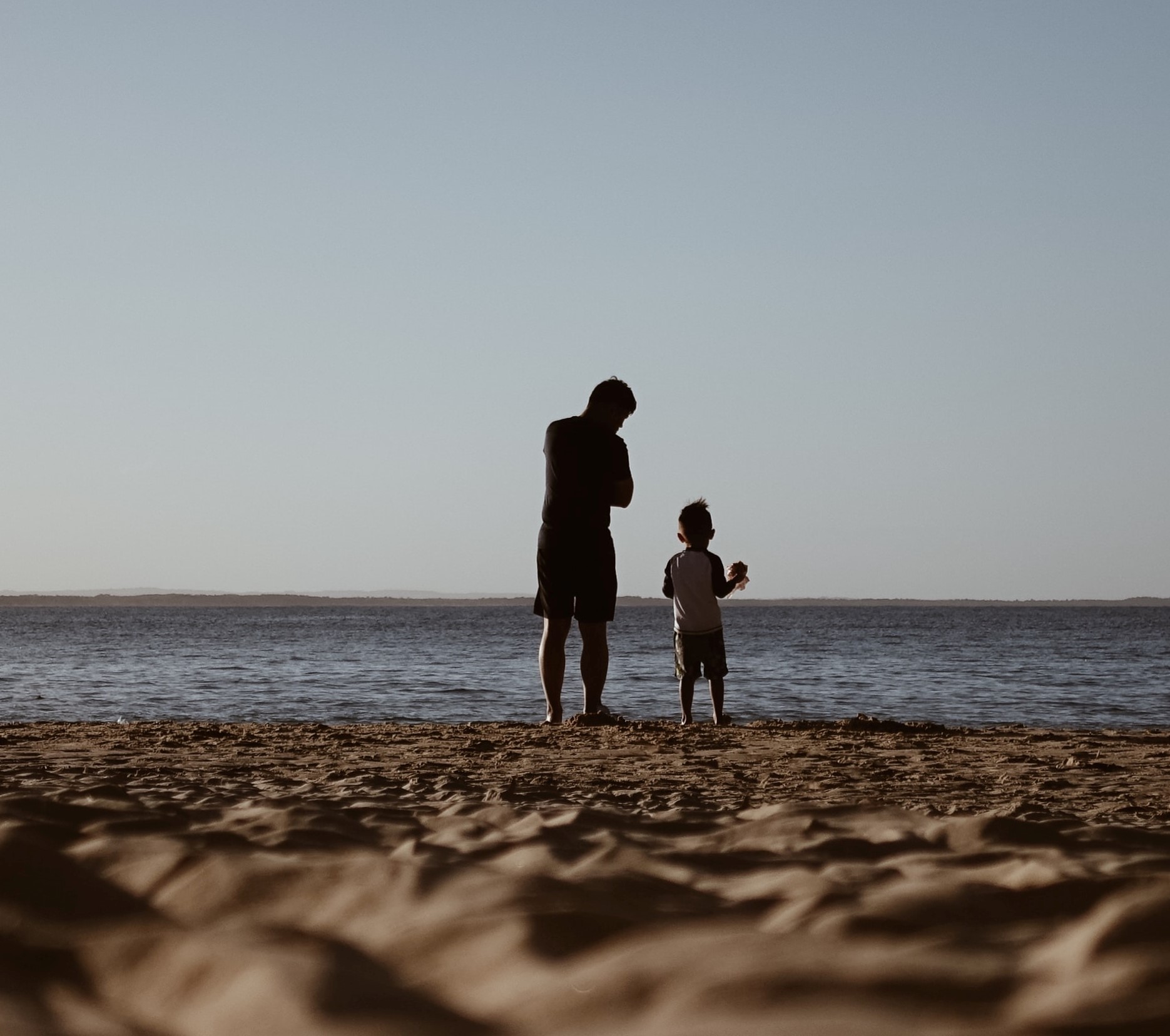 Awesome movies and music for Father's Day
Celebrate Father's Day with thoughtful gift ideas that won't break the bank! We've got you covered with classic movies sure to make his day. Why not create a playlist of his favorite songs? Or buy his favorite album so he can enjoy the hits non stop all day.
Check out the top 10 movies to watch this father's and the songs that should definitely be added to your dad's playlist 21st June.
---
Best movies to watch on Father's Day
Here are some of the best movies to buy a movie-mad dad this 21st June! Choose from action, comedy, and all the classics – make Father's Day one to remember.
Buy DVDs and Blu-rays with Decluttr for less!
---
Father of The Bride 1 and 2
This is a Father's Day classic that just had to make the list. Steve Martin plays George Banks who is struggling to come to terms with his daughter getting married. The first installment sees his 22-year-old only daughter Annie announce she is getting married.
Father of The Bride 2 was released in 1995 and sees Annie announce to her parents that she is expecting. While George starts panicking, his wife Nina finds out she is expecting too! Check out all the laughs in this 90's rom-com.
Get Father of The Bride 1 and 2 on DVD with Decluttr!
---
Mission Impossible
This classic action movie is perfect if you know an action movie fan! Dads seem to love this 1996 hit. This franchise has grossed over $3.5 billion worldwide – it's the 16th highest-grossing film series of all time.
---
National Lampoons Vacation
Chevy Chase is the ultimate clumsy dad in this 1983 hit! Clark Griswold and his family set to travel to a California amusement park. Unfortunately, the journey doesn't go as smoothly as they hoped!
---
Die Hard Franchise
Realistically Die Hard is a Christmas film but we just had to add it! It's got everything your dad will love! The franchise has grossed around $1.4 billion worldwide and has made 6 movies between 1988 and 2013.
Buy Die Hard DVDs with Decluttr
---
Three Men and a Baby!
Released in 1987, who can forget the NYC three bachelors who find a baby on their doorstep! Starring Tom Selleck as Peter, Ted Danson as Jack and Steve Guttenburg as Michael – watch along as they come to terms with fatherhood.
---
Fast & Furious Franchise
We just can't get enough of Fast & Furious! Dads love fast cars and we can confidently say these movies have that. Currently, the latest movie is ' The Fate of the Furious' which was released in 2017. Why not give their spin-off movie ' Fast & Furious Presents: Hobbs & Shaw' a watch? Dwayne Johnson and Jason Statham star as enemies who must join forces to protect the world.
Buy Fast & Furious DVDs with Decluttr
---
Mrs. Doubtfire
This is truly Robin Williams at his best! Released in 1993, have a laugh with this classic which sees a divorced dad dress up as a nanny so he can spend more time with his children.
---
The Godfather
This movie series focuses on a crime family empire grow. Directed by Francis Ford Coppola, it follows the Corleone family as the don, Vito Corleone played by Marlon Brando gets ready to step down and pass the role onto one of his sons. The Godfather became the highest-grossing movie of 1972!
---
Big Daddy
Released in 1999, Adam Sandler stars as 32 year old Sonny Koufax who has to grow up quickly when he is left to look after his roommates five years old son.
---
Songs for Father's Day
Does your dad love music? Make him a playlist or buy him a CD for 21st June. Here are some awesome must have songs for Father's Day!
Buy CD's for dad this Father's Day with Decluttr!
---
Isn't She Lovely
Released in 1976, Stevie Wonder dedicated this song to his daughter on his album ' Songs in the key of life'.
---
Father to Son
Released in 1974, this song was added to Queen's album Queen II. It was written by Brian May and is about a father's perspective whilst talking to his son.
---
Just the two of us
Will Smiths' rendition of the original Bill Withers song was released in 1997. The rapper and actor dedicated it to his first son Trey – have a listen to his take on the 80's hit.
---
Unforgettable
Nat King Cole released this song in 1951 and sang a different version with his daughter Natalie Cole in 1991. Their version at the Grammy Awards was later added to ' Grammy's Greatest Moments Volume 1' in 1994.
---
Papa Don't Preach
Madonna caused a bit of controversy with this hit in 1986, but she won the MTV video music award for Best Female Video for Papa Don't Preach.
---

Buy DVDs, Blu-rays, and CDs in time for Father's Day with Decluttr! Looking to make extra cash? trade in games, sell CDs online, sell books online and more. Plus, trade in iPhone, make a MacBook trade in and sell other tech!
Comments
comments