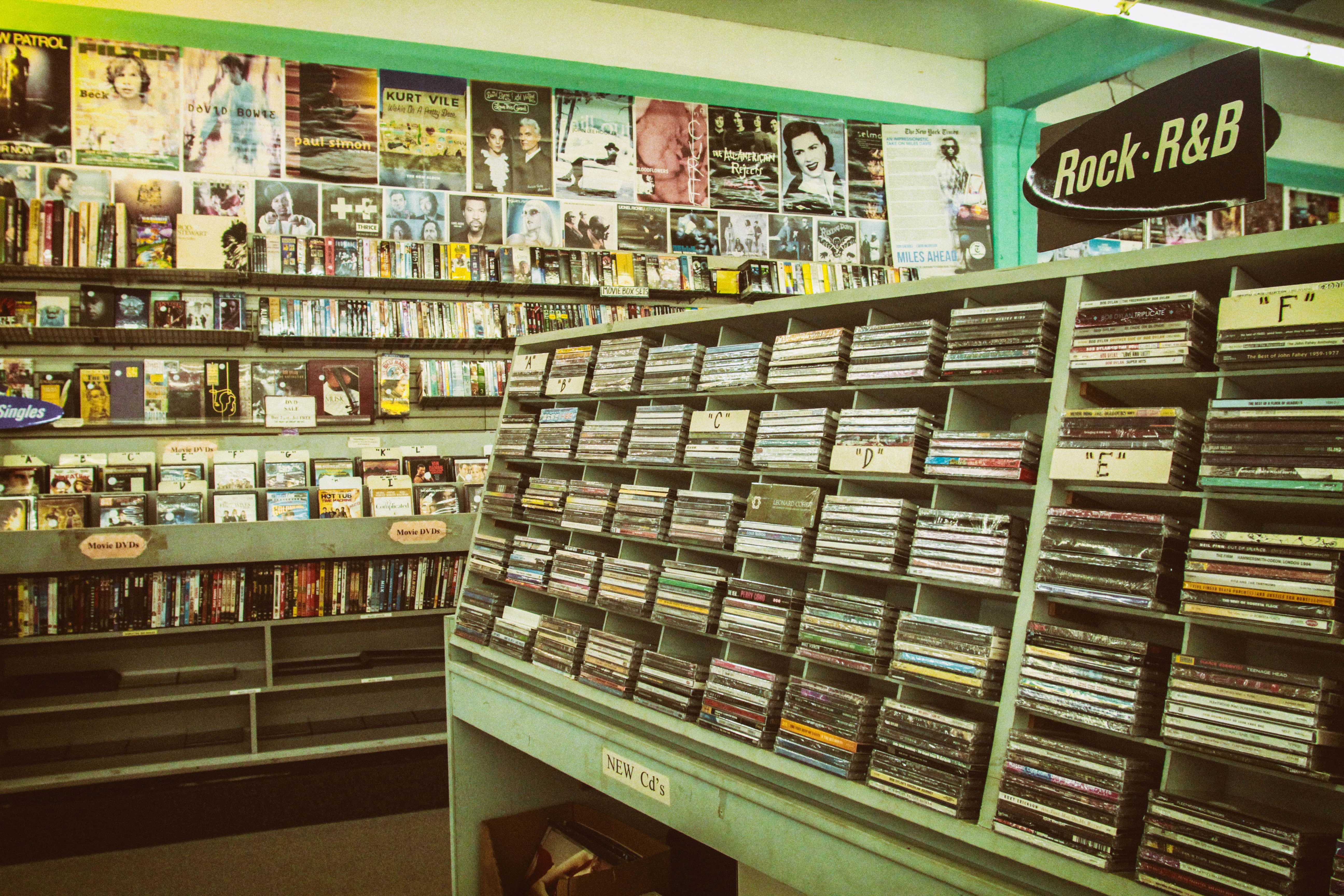 10 of the Rarest DVDs & Blu-rays of All Time
With streaming sites like Netflix, Hulu and Prime dominating our screens, people see DVDs and Blu-rays as obsolete. It's far easier to search through one of these sites and watch your favorite shows without plugging in a DVD player and inserting a disc. Just click and play!
But did you know some movies and shows simply aren't available to stream? Maybe there's some value in owning a few DVDs here and there. There's even rarer DVDs that exist because they no longer run prints, meaning if you own any of these titles, you could be sitting on a goldmine!
After some digging, we collated a list of some of the rarest DVDs and Blu-rays. People are literally paying hundreds and thousands of bucks for these. So if you have some spare box sets and DVDs lying around collecting dust, now is the time to trade in!
The Evil Dead Trilogy
This supernatural horror comedy was an absolute hit in the 80s. The Evil Dead 1983 Collector's Fan Edition on Blu-ray goes for almost $170. Crazy stuff! But when you consider the amount of content you get, such as commentary from writer/director Sam Raimi, Bruce Campbell and Rob Tapert and "The Untold Saga of The Evil Dead" documentary – a collector could seriously place a lot of value in this trilogy!
True Blood: The Complete Series Blu-ray Box Set
Was that a squeal in the back? Our favorite vampires from the True Blood became pretty popular over the years and the complete box set is selling for a pretty dime. Follow telepathic waitress Anna Paquin in this iconic fantasy horror on DVD and Blu-ray. The former is pretty cheap to pick up, but the latter is selling for up to $150!
Middle-Earth Collector's Edition Blu-ray Box Set
If you're a true JRR Tolkein fan then you'll soon realize this box set is like no other. It features all three Hobbit films and Lord of the Rings films in over 30 discs. You'll also receive concept art and a Hobbit-style wooden shelf to store your boxset. These nice touches are the reason the selling price is so high. You're looking at around $500+ to own this beauty.
The Killer, Criterion Collection DVD
Follow the killer with a conscience in brilliantly choreographed gun fights. The reason this DVD is so rare is because it quickly fell out of print. You can buy this classic by John Woo on DVD and Blu-ray pretty cheap, but we spotted it on eBay going as high as $300!
The History of Beavis and Butt-Head
After a scandal went down with the show's creator Mike Judge, he managed to have this DVD axed from shelves in 2002. Luckily, a few of them still exist, which means they're going for an extremely high price. HBBH is going as high as $200!
Hellraiser: The Scarlet Box
This limited edition box in the shade of "Scarlet" comprises of the first three Hellraiser films (plus an extra CD of short films titled "The Clive Barker Legacy"), a 20-page concept art book and a 200-page book. According to shopping ads, we saw this going for almost $250. Considering the extras in this box set, we'd say it's worth it!
The Complete Sartana
If you meet Sartana…Pray for your death. With just 2500 in the world, you're gonna bet this is a serious steal if you're able to get your hands on it. One of the original print runs is going on eBay right now for over $250!
Kung Fury
Who'd pay serious money for a 30-minute long film? Turns out, lots of people. Kung Fury has serious cult status and is currently selling for up to $320. That's just over $10 per minute. We don't know what's worse, this, or…
Harry Potter Wizard's Collection
What kind of roundup would this be without mentioning the Harry Potter franchise? It's one of the most valuable DVD and Blu-ray box sets to exist. The Harry Potter Wizards Collection features a whopping 31 discs – comprising of DVD, Blu-ray and ultraviolet (remember those?), extended editions of the first and second film. This particular box set is going for well over $1,800 – so if you're a serious Harry Potter fan, you'd better get saving!
Dragon Ball Z: Dragon Box Set
This is a serious collectable for only the finest die-hard DBZ fans. Owners cite the untouched Japanese sourced sets (showing at 4:3 instead of 16:9, as it should do!) and quality as truly immense. The complete set is going for a truly incredible amount. You're looking at upwards of $600 for this collection of art.

Need to make a quick sale or want to see how much your DVDs are worth? Trade in DVDs and trade in Blu-rays with Decluttr! Ship your items for FREE and get paid the day after they arrive with us!

Comments
comments