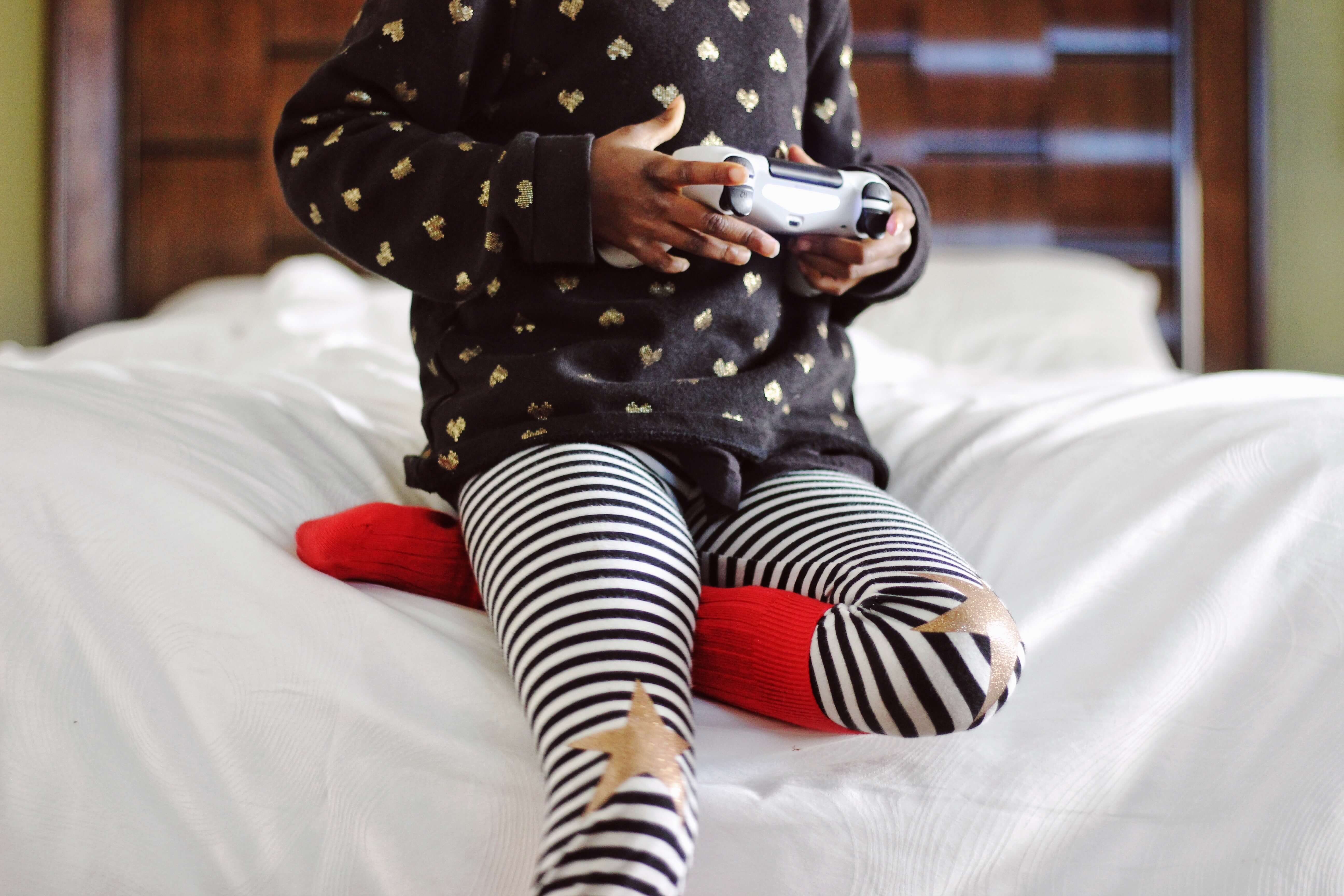 The top secretly educational games for your kids
Worried video games will fry your kid's brain? Don't! Many video games have been proven to help with valuable skills including decision making, maths, tactical thinking and so much more. Utilizing video games in your homeschooling during lockdown can switch up traditional workbook exercises – and make a child's learning journey far more engaging.

Of course, we don't want your kids to know they'll be "learning" from a video game. What if we told you they could play these games whilst having fun AND learning at the same time? They'll make some great birthday gifts too, and you'll be pleased their gaming sessions are going towards the greater good of their learning!
Kingdom Hearts 2
Skills – Mathematics, problem-solving, spatial awareness, reaction timing, and judgment
Platform availability – PlayStation 2, PlayStation 3, PlayStation 4, Xbox One

Educational math video games can be pretty hard to find. Thanks to Kingdom Hearts 2, working for "Munny", jumping onto higher ground to reach treasure chests, and distinguishing from right and wrong are just some ways it can make some of the maths-based minigames far more interesting.

Kingdom Hearts 2 is not only colorful and fun, but it has a surprising amount of educational factors too. You'll get detailed breakdowns on how many points you need to level your main character (Sora) and his drive gauges, meaning you can plan which monsters to get the most EXP from. Its abundance of mini-games in each world is enough to work up your child's brain too!
Portal
Skills – STEM (physics, mathematics)
Platform availability – Windows, PlayStation 3, Xbox 360, Mac OS X, Linux, Android

Portal is perfect for all ages, but more so for older kids after something more challenging. Portal and Portal 2.0 involve placing "portals" on walls and ceilings to create new pathways to hard-to-reach areas. They're also used to build momentum if you want to project yourself to an exit super far away!

The game is fantastic to absentmindedly teach kids about the laws of physics and momentum, plus it's super fun! Be wary however than younger audiences may find some of the eerie shots a little scary.
Little Big Planet
Skills – Problem solving, spacial awareness, reaction timing
Platform availability – PlayStation 3, PlayStation Portable, PlayStation Vita, PlayStation 4

Who doesn't like Little Big Planet? This cute textile-universe of a game is surprisingly educational. It's full of brain-twisting puzzles that often require a bit of thought – but more importantly, its creator mode gets your child's creativity running wild! They can challenge their friends and play in other worlds to unlock their mysteries.
Minecraft
Skills – creativity, problem-solving, maths
Platform availability –  iOS, Android, Windows, Xbox One, Nintendo Switch

Minecraft is the ultimate game to help your child with their creativity and problem-solving. In a world where you have to build things from the ground up, your child will "mine" for materials to build exciting landscapes, houses, and environments of their own.

It's a completely self-directed game, making it perfect for children who are exploring their independence. It's also fantastic for developing reading skills, as the kids will need to know what each material does, their differences, and how they can use them to create the things they want!

The National Geographic Challenge
Skills – Geography, History
Platform availability – Xbox 360, PlayStation 3

If your child is after a serious challenge, then The National Geographic Challenge is certainly that! It's got a vast array of easy to super difficult questions around the continents of North America, Europe, Asia, South America, Africa and Australia. Why not make this even more fun by creating a vs challenge within the family?

It's a far more interesting game that tests geography and history skills. Its "Explorer Mode" is an especially interesting setting that turns the game into a "world-conquering board game" where you can play with up to 4 players. It uses stunning photos and videos for clues. Keep your eyes peeled and you'll beat those questions in no time!
The Sims
Skills – relationship building, maths, creativity, economy
Platforms available – PlayStation 2, PC, Mac, Linux, Nintendo DS, Xbox 360, GameCube

The Sims is a truly wonderful game that's easy to spend hours and hours on – but for good reason. It may seem like your child might be mindlessly getting their Sims to cook or go for a jog in the Graveyard, but what they're actually doing is fulfilling their life long goals, keeping their personal "needs" up and balancing how many "simoleons" (money) is coming in. These simoleons can be used to help build your child's dream house!

Modding and customization are endless on The Sims. It's a truly fantastic game for building creativity and a base knowledge of economics.
The Legend of Zelda – Breath of the Wild
Skills – Strategic planning, creativity, resourcefulness
Platforms available – Nintendo Switch, Wii U

Who would have thought this fan favorite franchise would be such an educational game? Unlike the past Zelda games, the Breath of the Wild installation is a surprisingly educational game that works the child's tactical skills, resourcefulness, stealth and creativity.

Link doesn't just hack and slash at his opponents, he can also cook with a variety of different ingredients scattered across the universe. Your child can then combine a number of these ingredients to create a wide variety of dishes! Its open-ended environment is fantastic from an explorative point of view, and also encourages the child to think tactically about how to ambush groups of strong enemies!
Buy video games like these for less with Decluttr! Alternatively, why not sell old games with us for a great price? You can sell consoles with us too!
Comments
comments