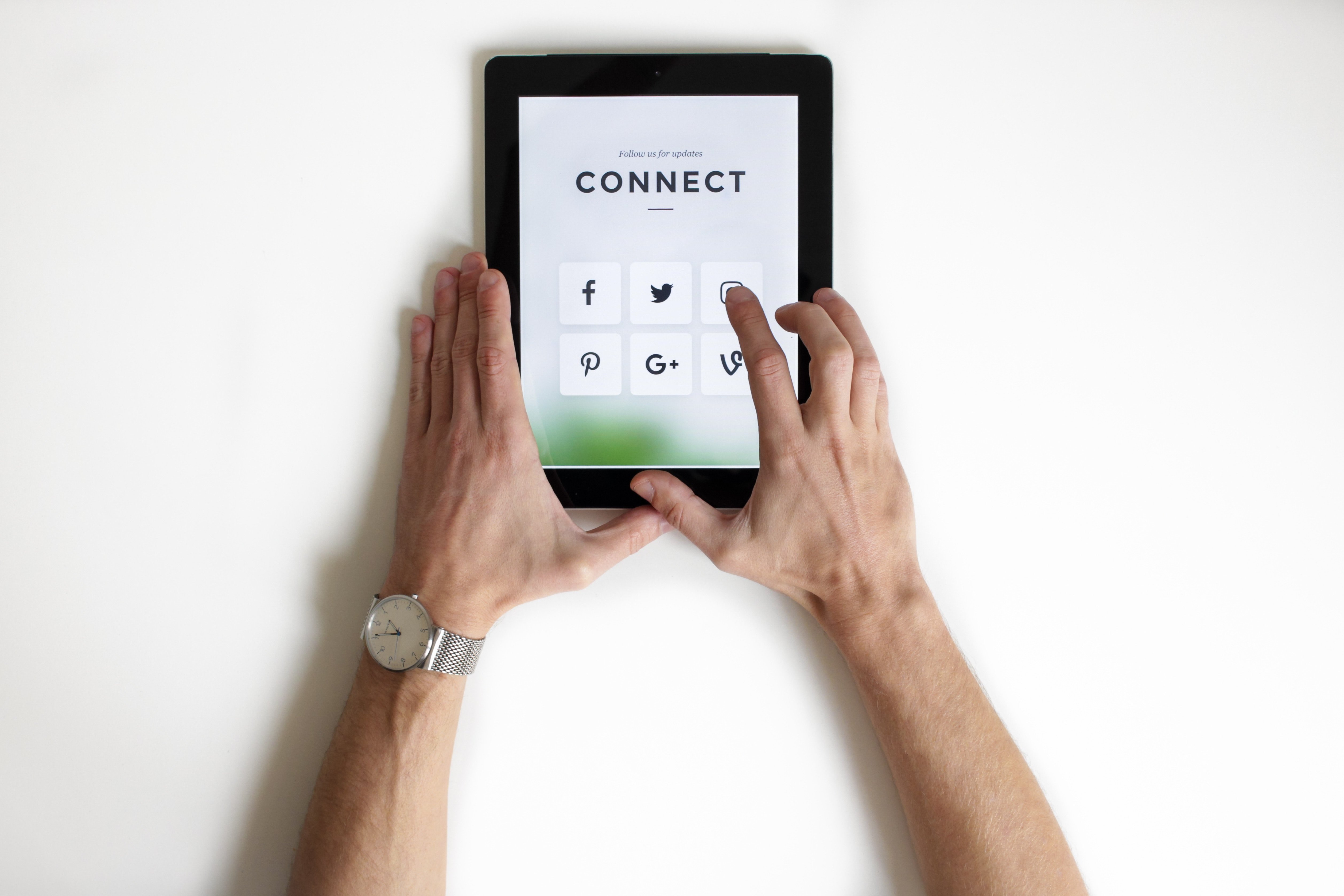 Is myspace still around? Here's what happened to your favourite social networks…
Social media has become a huge aspect of our day-to-day lives. We use it to connect with our loved ones, raise awareness of the issues that matter to us and find like-minded folk to talk about our interests.
It's an important tool, but not every platform has longevity. How long does a social network last? We look into some of the brightest stars on social.
---

myspace
Status: Active
Founded: 2003
Age: 15
In the early 2000s, myspace brought in a new era of social media and social networking, helping to popularize it – and even launching a few careers in the music industry. It was launched in 2003 when eUniverse employees saw the potential in social networking, as they were using Friendster.
Their starting president was Tom Anderson, better known as Tom from Myspace, your first friend when you signed up and their starting CEO was Chris DeWolfe. It didn't take long before the site began gaining users, tapping into the teenage and young adult audience. By 2005, the man who would invent Facebook, Mark Zuckerberg approached DeWolfe about an acquisition worth $75 million.
Just a few months later, News Corporation bought myspace for an eyewatering $580 million. A UK version of the site was launched in 2006 to tap into the music scene and the 100 millionth account was created that summer.
For the next two years, myspace enjoyed their massive popularity, but in April 2008, Facebook overtook them in the Alexa rankings and they haven't recovered since. Whilst it's still active, and some hardcore users still enjoy using the watered-down version of the site, plenty of other users migrated to the likes of Facebook and Twitter.
---
Bebo
Status: Active
Founded: 2005
Age: 14
Now a site for afterschool esports leagues, Bebo made its name as a prominent social network before Facebook's meteoric rise. It was founded by husband and wife, Michael and Xochi Birch in 2005, meaning 'Blog Early, Blog Often'.
The pair had founded a number of sites, but Bebo hit the big time. By 2007, it had more than 45 million registered users and was the sixth most popular site in the UK. At that time, they were more prominent than AOL, Amazon and BBC.
Just a year later, in the height of their successes, they sold the business on. AOL bought Bebo in March 2008 for a cool $850 million. The franchise couldn't survive and fell into bankruptcy, with Michael and Xochi buying it back in 2013. They paid a meagre $1 million for their site.
Bebo relaunched in 2015 including a messaging feature named Bebo Blab – it lasted just two years. Trying to compete in an already crowded social network space was going to be difficult, so Bebo rebranded as a esports league and their site sees almost 180,000 visitors a day.
---
Classmates
Status: Active
Founded: 1995
Age: 23
Designed to help old high school, college or work friends reconnect, Classmates was founded in 1995. To register, you have to use your real name – no screen names here! – as well as the state in which you attended school. That way you can see what your old peers are up to, even if you lost touch a long time ago.
Nine years after its launch, Classmates Online was acquired by United Online. But it wasn't just operating within the US; German, Swedish, Austrian and French branches were launched too.
By 2008, Classmates boasted more than 50 million members, but in terms of paying users, this figure sat at 3.8 million. As their 20th birthday rolled around in 2015, Classmates had acquired another 20 million users.
Whilst facing some stuff competition from the likes of Facebook, Classmates kept their focus on the nostalgic side of things, rather than continuous updates. This meant curating high school yearbooks, using movie trailers and songs from that era. Their yearbook feature is popular, as they share celebrity yearbook photos on their blog.
Diversifying as a nostalgic outlet has certainly worked, but Classmates ranks at 13,127 on Alexa – Facebook is at number 3.
---
theGlobe.com
Status: Inactive
Founded: 1995
Age: 13 (defunct as of 2008)
Coming across a chatroom whilst studying at Cornell changed the paths of Stephan Paternot and Todd Krizelman. The pair became engrossed in the instant messaging service and saw potential in it as a business model. They raised money over their Christmas break, founded a programming company named WebGenesis and began programming their money maker, theGlobe.com.
TheGlobe.com officially launched in April 1995, bringing in more than 44,000 visits within a month. Their growth meant bringing in more people, with 17 employees in place by their first anniversary.
As interest grew in the internet and the site became more popular, Paternot and Krizelman secured funding to the tune of $20 million in 1997. This meant they were earning incredible salaries of more than $100,000 before shares sales revenues at just 23 years old.
It didn't stop there, either. A year later, they went public with share prices beginning at just $9 but the first trade was at $87 and climbed as high as $97. More than 3 million shares were floated, raising almost $30 million and bringing its market capitalization to over $840 million.
It wouldn't take long for the bubble to burst. In 1999, Paternot was filmed by CNN out with his girlfriend, dancing on a table in Manhattan. He became a symbol of dot-com millionaires and their extravagant lifestyles. The tides turned with the dot-com boom too, and theGlobe.com's stock price suffered heavily – share price dropped to less than 10 cents. Market capitalization shrunk to around $4 million, a 95% difference.
Both Paternot and Krizelman were forced out of the company in 2000 and serious changes were made, laying off 50% of employees by summer 2001. The company never turned a profit and after sending unsolicited messages on myspace, they were sued and the court ruled against them. The legal issues spelled the end of theGlobe.com, which ceased in 2008.
---
Open Diary
Status: Active
Founded: 1998
Age: 20, but it spent 4 years offline
Open Diary helped to bring the notion of 'blogging' to the forefront in some of its earliest formats. Its owner, Bruce Ableson described the platform as "the first web site that brought online diary writers together into a community."
Going live in 1998, Open Diary included the functionality to post comments to diaries – a prominent feature in blogging 20 years later. The site increased quickly, with over 10,000 diary entries in just six months. In 2001, two diarists published entries whilst in Antarctica which led many to believe Open Diary was the first online community to have people writing from all seven continents.
The same year, a paid version of the site launched, with new features like blocking specific users from reading your diary. Open Diary were boasting over 218,000 active diaries by 2003.
Disaster struck in 2004 when Open Diary fell victim to a major hacking attack with weeks of entries being erased. To cover server and security costs, a Lifetime Membership subscription was made available for the price of $100. The site was hacked again in 2008, before their tenth anniversary, compromising user email addresses and passwords.
Despite updates to interface and a mobile site being released, Open Diary announced it would be shutting down in January 2014. On February 7, the site was taken offline, as was their associated Facebook and Twitter pages.
All is not lost! Open Diary relaunched in January 2018 as a subscription site, but previous users could reclaim their old diaries.
---
Friendster
Status: Inactive
Founded: 2002
Age: 16 (at the time of deactivation)
Early social networking site Friendster helped coin its moniker from the popular Napster site, known for file sharing. Unfortunately, it gained a reputation are being a part of one of the biggest blunders of Silicon Valley.
Launched in 2002, Friendster managed to sneak in before myspace and Facebook. Within a few months, three million people were using the site and the media were greatly interested in its success.
A year after the launch, Google came in with an offer to buy out Friendster for a cool $30 million. The offer was turned down and at that time, it had an estimated valuation of $53 million. CEO John Abrams was removed in 2004 but his replacement Scott Sassa lasted just 11 months.
Friendster's membership base had reached over 115 million users in 2008, with growth coming in Asia but declines were prominent in the US. It was acquired by one of Asia's largest internet companies in 2009, going on to rebrand as a social gaming site. This reboot was short lived and in 2015, the site and its services were shut down indefinitely. The domain name ceased to exist as of January 1, 2019.
---
Facebook
Status: Active
Founded: 2004
Age: 15
Mark Zuckerberg's creation, which originally began as Facesmash, a site used to rate whether your school peers were 'hot or not' became arguably the biggest social network in the world. The site was then renamed to thefacebook in 2004, initially restricted to Harvard students. Due to its popularity, it expanded to Columbia, Stanford and Yale within just a month, then to all Ivy League schools, Boston University, NYU, MIT and Washington.
The social network's headquarters moved to California and received investment from PayPal founder Peter Thiel. In 2005, 'the' was dropped from the title, with the site being known as simply 'facebook'. The same year, Accel Partners invested almost $13 million into the site, and a high school version was launched in September.
Anyone 13 years old and above could sign up to Facebook as of September 2006 and the site grew rapidly from there. Little over a year later, Facebook had a total implied value of $15 million, following Microsoft purchasing a 1.6% share in it.
Zuckerberg and co. announced that 500 million people were using their site in July 2010, and in November that year, Facebook's value had soared to $41 billion. It was the third largest American web company, after Google and Amazon.
Facebook had an incredible successful 2012. In April, Facebook acquired Instagram for an estimated $1 billion, and FB's initial public offering came just a month later – with the company being valued at $104 billion. Facebook joined the Fortune 500 for the first time that year, just three years after it achieved positive cash flow. They hit their one billion monthly active user, including 600 million mobile users and 140 billion friend connections.
Facebook continued their acquisitions and bought hugely popular messaging company WhatsApp for $19 billion in early 2014. By September, their market capitalization exceeded $200 million. It can only get better, right?
Well, not quite. The Facebook algorithm was revised in 2015 to try to filter out fake content. Following the Presidential Election in 2016, Facebook announced it would combat fake news with fact checkers. However, in 2018, Facebook was rocked by what is known as the Cambridge Analytica scandal.
The scandal meant personal information was harvested illegally by Cambridge Analytica. A former employee of the data firm was a whistleblower for the project, which saw data being taken from up to 87 million users – the vast majority from the US. The data that was harvested was detailed enough to create a profile that could suggest which sort of advertisement would best persuade someone in a certain location for a political event. Cambridge Analytica assisted with President Trump's campaigns.
Your information being used without your consent didn't sit well and it caused masses of users to reconsider their online presence. In July 2018, Facebook became the first company to lose over $100 billion in market capitalization in just one day, dropping to $510 billion. They didn't exactly go broke, but it made a huge impact. It opened up serious conversations about what we post online and what can be accessed.
In spite of the scandal and what it did for the reputation of both Mark Zuckerberg, who testified before the US Senate Committee on Commerce Science and Transportation about the scandal, Facebook currently has 2.2 million monthly active users. It's ranked 3 in the world, according to Alexa.
---
Twitter
Status: Active
Founded: 2006
Age: 12
Twitter bucked the social media trend of sharing absolutely every possible aspect of your day and forced you into condensing your thoughts. Originally, you have to keep your posts to 140 characters, allowing for quicker interactions.
The site was created in 2006, following a brainstorming session held by Odeo board members, a podcasting company. It was Jack Dorsey who pitched the concept of using an SMS service to communicate with a small group. Twitter was spun off into its own company a year later, when their popularity truly began to grow.
In just a year, Twitter went from seeing 400,000 tweets posted per quarter to 100 million posted. In 2010, usage jumped from 50 million tweets a day in February to 65 million in June, working out at around 750 tweets a second. Later that same year, Twitter began rolling out a revamped website to make the site even better for its users.
The growth kept on coming – Twitter doubled its monthly active users from 100 million in September 2011 to 200 million just 14 months later. The company made a number of acquisitions; for Vine, Trendrr and Namo Media to name a few.
Twitter went public in 2013, trading on the New York Stock Exchange in November. Shares opened at $26 and closed at $44.90, which meant the company was valued at $31 billion. A potential takeover was expected in 2016, with Alphabet, The Walt Disney Company, Microsoft and Salesforce in the running to get their hands on Twitter. It wasn't to be, as there were concerns surrounding harrassment on the site.
The tweet limit was doubled from 140 characters to 280 in 2017, and the year before an update meant that images take up characters.
The number of monthly active users for Twitter peaked at 336 million at the start of 2018.
---
Snapchat
Status: Active
Founded: 2011
Age: 7
Snapchat was born from an idea to create a platform with images that disappear – that way, there isn't a social media trail to follow when it comes to job applications. It allowed for users to catch things in the moment, perfect or imperfect, becoming a quickfire way of communicating.
It was created by Evan Spiegel, Bobby Murphy and Reggie Brown whilst studying at Stanford University. Reggie is believed to have brought the idea to Spiegel as he had previous business experience. Then came Murphy, who could code. Snapchat was launched as Picaboo for iOS and just a few months later, Brown was ousted from the company. He fought for his share in court, but it did not rule in his favor. Lawyers for Snapchat even accused Brown of fraud by falsely claiming to be a product inventor. Brown settled with his former colleagues in 2014 for $157.5 million.
Picaboo was relaunched as Snapchat in September 2011 and less than a year later, 25 snaps were being sent per second on the app. By November 2012, one billion images had been shared with 20 million photos being shared a day.
The ability to send video snaps became available in 2012, but these could only be 10 seconds long. The video call function came into play 18 months later. Snapcash was introduced in 2014, allowing users to send and receive cash through private messaging – the payments system is run by Square, co-founded by Twitter's Jack Dorsey. At this point, Snapchat saw 71 million active daily users.
The app has been famed for its filters and geostickers – allowing users to add dog ears to their face for custom snaps, or a border depicting where they are in the world. Perfect for jealousy-inducing vacation snaps.
Despite a few bumps in the road – such as the controversial 2018 redesign, that saw even serial Snapchatter Kylie Jenner express her distain for it – Snapchat have helped to usher in a new era of social media, optimised for mobile first. As of the end of 2018, Snapchat boasts a huge 186 million daily active users.
---
Did your favourite social network make our list? Did you need to upgrade your cell phone to meet your social media needs? Buy an awesome value cell phone with Decluttr – save a ton of money and we'll even ship it for FREE! You can also trade in with Decluttr! Sell books online, trade in DVDs, sell CDs online or trade in games. Plus , sell your old tech, including trade in iPad, head over to our sell my phone page, trade in iPhone and more! 
Comments
comments