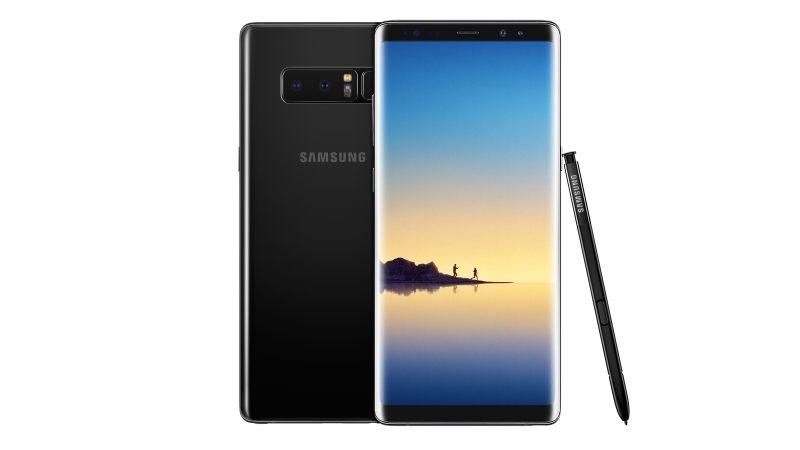 Samsung unveil the Galaxy Note 8
Samsung have unveiled the Galaxy Note 8 at an 'Unwrapped Event' in New York.
The Note 8 is arguably the most important launch Samsung has ever held due to the high profile recall of the Note 7, which experienced battery issues that led to some devices catching fire or blowing up.
Luckily for Samsung (who apologized for the recall at the event), the Galaxy Note 8 should consign memories of the Note 7 to the past. While it doesn't hit shelves for a few weeks yet, the Note 8 promises to be one of the best phones Samsung has ever released – if not one of the best phones ever.
Like it's smaller brother the Galaxy S8, the most eye-catching feature of the Note 8 is the nearly bezel-less Super AMOLED Infinity Display. It wraps around both sides and measures 6.3 inches, 0.1 inch larger than the S8 Plus. It also features a QHD+ resolution.
The S Pen makes a return too, and it now boasts 4,096 levels of pressure sensitivity and Always On Display compatibility. If you use your phablet for work, the Note 8 should be at the top of your wish list.
The other big feature is the introduction of a dual-lens rear camera, which is surprisingly a Samsung first. The Note 8 has a 12MP telephoto lens and a 12MP wide-angle lens that can be used together or independently, as well as an 8MP front-facing camera.
Like the Galaxy S8, the Note 8 is powered by a Snapdragon 835 processor and boasts 6GB of RAM. It'll be available in 64GB, 128GB and 256GB variants and four different colors: Midnight Black, Maple Gold, Deep Sea Blue and Orchard Grey (although Deep Sea Blue won't be available at launch in the US). It's also IP68 accredited for dust and water resistance and can be submerged in water for up to a half hour.
The Samsung Galaxy Note 8 will be released on September 17 and, unsurprisingly, it has a hefty price tag: prices start from $930 unlocked, making it one of the most expensive phones ever.
If you're planning to upgrade, sell your Samsung Galaxy with Decluttr. Or, head on over to Sell My Phone to find the phone you want to sell! We'll give you an instant price, FREE shipping and pay you the day after your items arrives by PayPal, direct deposit into your account or check. Get an instant price for your cell phone now!

Comments
comments