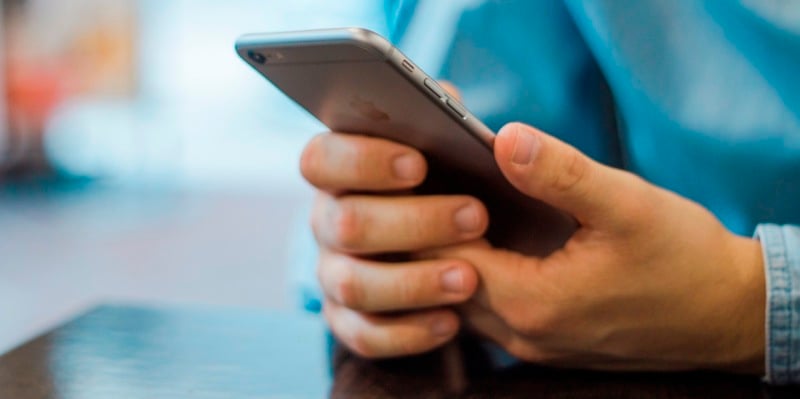 What do your apps know about you?
Smartphone users downloaded over 90 million apps globally, with the average US smartphone owner opening over 30 different apps per month. From games to banking, apps have become an integral part of our lives.
Apps don't just benefit their users though. They also allow the companies behind them to gather a goldmine of data, ranging from online behaviour patterns to our most personal information.
But do people know which data companies are gathering about them? To find out, we asked 1000 people a series of questions on apps and the access they have to our personal information. The results were surprising; even though society is more tech savvy than ever, a lot of us are still in the dark when it comes to sharing our personal data.
---
What information do apps gather about us?
Our survey revealed that one in five Americans don't know that apps can track their location, while one in three don't know that apps can obtain our personal data at all. Surely that's not possible, especially as the App Store and Google Play provide a breakdown of the data an app wants to access before you download it? Well, it turns out 64% of us accept those permissions warnings without even reading them!
Even those who knew that apps track and access personal information weren't aware just how much their apps know about them. 44% of respondents didn't know that apps can track the amount of time they spend using them, with 32% unaware that some apps can view their browsing history. Only 36% of the people we surveyed knew that apps can see which other apps you're using too.
More than one in three of our respondents were willing to share their personal data with their apps, with 38% admitting to sharing their address, passport information and even their bank account details with an app.
43% of the people we surveyed don't bother logging out of apps either. When we asked how many data requests an app can potentially make in a day if left running in the background, 58% guessed around 300. The real figure is in the thousands.
---
Which apps do people trust most?
We also asked our respondents to rank some of the world's most popular apps by trustworthiness. Netflix came out on top, with Facebook (arguably the app that knows most about its users) in second place and WhatsApp in third.  Snapchat was deemed the least trustworthy, although that could be due to negative coverage around the new Snap Maps feature.
It is clear that we have a lot to learn about the data our apps can access, especially as tracking technology becomes even more advanced. On the other hand, it seems that plenty of us are happy to hand over our data in exchange for the convenience and entertainment apps provide. Furthermore, people trust the companies who hold our data to protect it.
However, recent high profile cases of apps stealing data have emphasised the importance of knowing what data apps can obtain and, more importantly, who is accessing that data. Here are a few top tips for keeping your data secure:
– Only download apps from the App Store and Google Play.
– Always check who has developed the app; both Google and Apple verify trusted developers.
– Always read through the permissions list before you download an app. If any of the permissions requests seem unusual, avoid the app (or contact the developer for more information).
– Use an anti-virus app like Lookout or Avast to scan apps for malware.
Looking to make extra cash? Trade in with Decluttr today and get an instant price for your unwanted stuff! Trade in iPhone, head over to our sell my phone page, trade in iPad or sell other tech. You can also sell books online, sell DVDs, trade in games or sell CDs online. 
Comments
comments