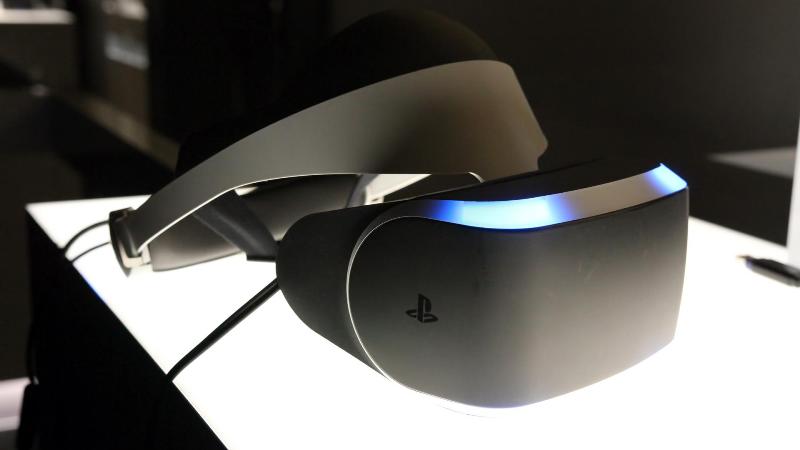 Should you buy a PlayStation VR?
The PlayStation VR, Sony's attempt at introducing virtual reality to the mainstream, is released today. It's significantly cheaper than its rivals and it's a lot easier to set up too, requiring just a PS4 instead of a high-end PC. The question is: should you buy it?
---
Cost
At $399, the PS VR headset costs a lot less than the Oculus Rift or Vive. But you'll also need a PlayStation Camera, which costs $599. If you want the full VR experience, you'll probably want two Move controllers too, adding a further $49.99 to the price tag. All in all, you could end up paying around $560 – not cheap, but still a lot less expensive than the alternatives.
Plus, you don't need any extra hardware to start playing. If you've got a PS4, you're ready to go… well, kinda. One common observation among early reviews is that the PS VR has a lot of wires and plugging in these wires – some of which go into a dedicated box – is quite time consuming.
---

---
The headset
Still, you're ready to put on the headset as soon as those wires are plugged in. And what a headset it is: it fits comfortably on the head and looks like something straight out of a sci-fi movie.
Its futuristic vibe serves as a reminder that what you're about to do is nothing short of astonishing. You're about to jump into another reality from the comfort of your living room. Imagine telling someone you'd be able to do that 20 years ago, when the original PlayStation and the Nintendo 64 were the height of gaming technology!
So what happens when you're plugged into the headset. Well, virtual reality is only something that can be experienced. Watching videos gives you an idea of what it's like, but it's like watching a programme about Italy vs. actually going and eating pasta in the shadow of the coliseum.
Reviews suggest that the PS VR offers a brilliant immersive experience, even though the screen is lower resolution than its more expensive alternatives. The graphics on many games aren't quite up to PS4 standards either, but there's plenty of time to work on that. All in all, this is a brilliant VR headset for the price.
Of course, it still suffers from some of the universal issues with virtual reality. Anyone who has used a headset will know how weird is it to be fully disconnected from what's around you, so it's a good idea to play in a safe environment and around people who won't use the opportunity to tie your shoelaces together or pull your pants down!
There have also been reports of motion sickness while playing some of the games which require fast movement. VR does take a little while to get used to, so it's best to start off with something slow and only play for short intervals.
---
The games
Now for the important part: the games. The PS VR has launched with quite a diverse range of titles, from puzzlers to driving games. Among the highlights are Tumble VR, a block-stacking puzzle game which is a nice, gentle intro to VR; Rez Infinite, a brilliant take on the legendary on-rails shooter which feels like being in your own version of Tron; and DriveClub, which lets you speed around in a range of cars most of us will never be able to afford.
The biggest title in the line-up, however, is Batman: Arkham VR. Yes, you can actually be Batman and see the world through his eyes, from looking over Gotham from the GCPD tower to playing with gadgets in the Batcave. Arkham VR explores the Dark Knight's more cerebral side, with players attempting to crack a case through a series of puzzles.
Sony has said that over 50 VR titles will be available by Christmas, so you won't be short on options. We should start seeing bigger titles using the technology too; Resident Evil 7, which is out next year, lets players switch from VR to third person with a single button.
---
So, should you buy a PlayStation VR? If you own a PS4 already and you're interested in VR, it's hugely tempting. Similarly, if you're interested in VR but don't want to fork out for a brand new PC and an Oculus Rift, a second hand PS4 and a PS VR is a much cheaper option. However, if you want a top-end VR experience, it may be worth exploring the other options on the market.
If you're thinking of buying a PlayStation VR, we can help with fast cash for your stuff! Selling your video games, used consoles, old CDs, DVDs, trade in Games, sell Books and Tech with Decluttr is simple: just get an instant price, ship your stuff for FREE and we'll pay you the day after it arrives!

Comments
comments