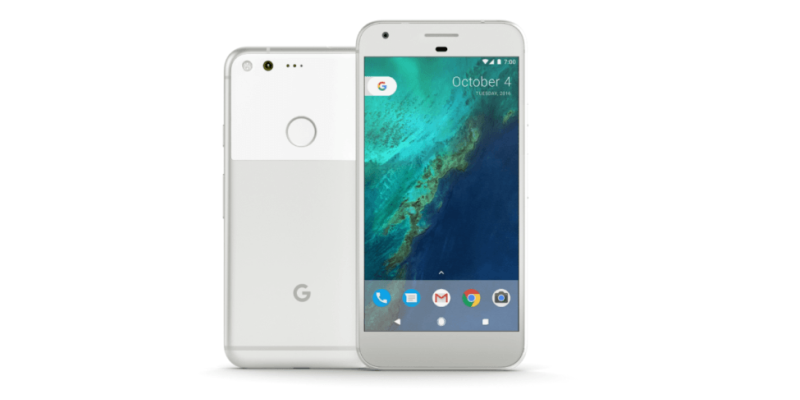 Google Pixel: Is it the best Android phone yet?
Despite developing the world's most popular mobile operating system, Google has never designed a smartphone… until now.
Unlike the Nexus series, which saw Google collaborate with a series of manufacturers to design the hardware, the Pixel is designed entirely by the Mountain View giants.
It isn't easy to survive in the crowded Android market though, let alone thrive. Can Google do it? Early impressions suggest they will…
---
The best smartphone camera ever
That's the bold claim Google are making and they've got evidence to support it; image quality website DxoMark Mobile scored the Pixel's 12.3 megapixel camera 89/100, their highest rating to date.
It boasts a ton of technical wizardry: an f/2.0 aperture, 1.55 micron pixels that capture more light and plenty of effects too, like Smartburst (which takes rapid fire shots and picks the best) and Lens Blur, all of which should allow even the most amateur of photographers to produce high quality photography.
The Pixel also features an impressive 8 megapixel front-facing camera for top quality selfies and high-res video chat.
---
Google Assistant
The Pixel is the first phone with Google Assistant built in. Assistant is arguably the closest any company has got to a genuinely intelligent personal assistant, benefiting from Google's extensive AI research.
Assistant can do all the tasks Siri or Cortana are capable of – you can ask questions, make calls and play songs with your voice – but it has a couple of new tricks up its sleeve too.
The first is the ability to offer information and assistance based on what's on your screen. To cite Google's example: if a friend messages you with a request to meet up at a certain place, saying 'navigate there' will open up Maps and direct you there.
The second is that you can have an actual conversation with Assistant as it can recognise how a follow-up request relates to the previous question. Google's example was asking Assistant for movie times and then saying 'I'm bringing the kids' to narrow it down further.
---

---
Android… as it's meant to be
It's no secret that the Android ecosystem is pretty fragmented, with different manufacturers releasing the latest updates at different times.
With the Google Pixel, Google aims to solve that problem. It ships with an unaltered version of Android 7.1 Nougat and, more importantly, will receive software updates as and when they're ready.
---
Designed by Google
At first glance, the Pixel's all aluminium design looks a lot like the iPhone. That's not a bad thing, of course; the iPhone is a great looking device and its design is one of the reasons it's so popular.
There are a couple of key differences though. The fingerprint scanner, for example, sits on the back of the phone, where your finger naturally rests. It also has a USB-C port and fast charging, which Google claim can add seven hours of juice to your phone in just 15 minutes.
Oh, and it has a headphone jack too.
The Pixel features a 5" 1080p display, while the Pixel XL has a 5.5" Quad HD display. Both look brilliant. Both models come in three colors: Very Silver, Quite Black and Really Blue.
---
Power, performance and storage
The Pixel is powered by a Qualcomm Snapdragon 821 processor and 4GB RAM, giving it some serious power.
Both models are available with 32GB or 128GB, although Google is also offering free unlimited storage of photos and videos (even 4K) with their Photos app. Not bad!
---
Are you impressed by the Pixel? If you want to upgrade, sell your Samsung Galaxy, or head on over to the Sell My iPhone page (if you have an iPhone!)  or any other cell phone with Decluttr via the Sell My Phone page and get cash! It's easy: just get an instant price, pack your phone into a box, send it for FREE and get paid the day after we receive it.

Comments
comments