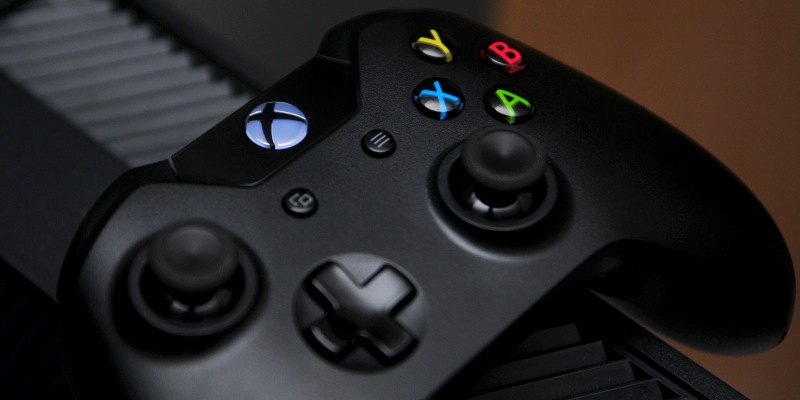 Red Dead Redemption 2… and 4 more highly anticipated video games that would break the internet
After what historians will forever know as 'the No Man's Sky debacle', when millions of gamers raised their hopes to near astronomical level and had them (sorta) crushed, we vowed never to get overexcited about a game again.
Nope, never again. No sir- hang on, did Rockstar just post a new RED logo on Twitter? And an image of what looks like outlaws?! OMG! RED DEAD REDEMPTION 2 CONFIRMED IT'S GOING TO BE THE BEST GAME EVER!
---
Red Dead Redemption 2
Yep, it's happening. Red Dead Redemption 2 is coming out next year. Predictably, the internet got very, very excited. The tweet announcing the game received a huge 150,000 retweets, while the trailer has been watched nearly 8 million times already.
It was about time, to be honest. The original Red Dead Redemption, which follows a retired outlaw who is forced back into action when a corrupt lawman threatens his family, is widely considered one of the best video games ever made, and is still ridiculously popular to this day. Upon joining the Xbox One's backwards compatibility list, sales of the game on Amazon rose 6329%. That made it the 17th most popular game on the site! Red Dead Redemption 2 will be released in Fall 2017. Expect a few more internet-breaking trailers and reveals before then!
---

---
Half-Life 3
Over 10 years since Valve said Half-Life 2: Episode 3 would be released at the end of 2007, there's more chance of seeing the Loch Ness Monster in a bar with Sasquatch than Gordon Freeman ever gracing our screens and monitors again.
A lot of people won't give up hope though. After all, Half-Life 2: Episode 2 ended on a shocking cliffhanger. Surely Valve can't leave it in limbo forever?
Well… they probably can. It's not exactly like they need the money: Dota 2 and Counter-Strike: Global Offensive are hugely popular, while Steam generates tons of cash. More worryingly, Marc Laidlaw – who wrote the previous Half-Life games – recently retired from the games industry.
Still, Valve could have just said Half-Life 3 isn't happening at any point over the past decade… but they haven't. A little hint crops up every now and again too, like Half-Life 3 files appearing in the benchmark tool for the Vive VR headset. As such, there is an extremely small chance Valve might just release Half-Life 3. Expect the internet to blow up if it does.
---
Skate 4
Forget the election: the biggest campaign of 2016 is skateboarding website The Berrics' attempt to #MakeEASkateAgain. At the time of writing, the Make EA Skate Again Instragram account has over 38.5k followers and the hashtag has flooded the comments below every single EA Instagram post.
So why hasn't EA made Skate 4 yet? Well, they've got a lot on their plate with Madden, FIFA, Star Wars, Battlefield 1 and Mass Effect: Andromeda.
Still, it should only be a matter of time until EA skates again. If only to stop the Instagram comments.
---
The Last of Us 2
The Last of Us is arguably the best game released in the past 5 years – so why is Naughty Dog taking so long to release a sequel?
Don't panic: it's probably going to happen. Shortly after a Hollywood adaptation of The Last of Us was announced in 2014, the studio's Neil Druckman said the team were brainstorming ideas for a sequel before revealing that a prototype was in the works last year.
News has been thin on the ground since then, but we can only hope that's because Naughty Dog was busy with Uncharted 4. Right, guys?
---
Grand Theft Auto VI
Grand Theft Auto V is the fastest selling video game ever and has sold over 60 million copies worldwide, so a sequel is almost a certainty.
In fact, Rockstar are apparently working on the pre-production right now. Although we know next to nothing about it: some of the crazier rumors include players being able to travel the entire United States and Ryan Gosling and Eva Mendes taking the lead roles.
With Red Dead Redemption 2 on the horizon and Rockstar still busy with GTA Online, we wouldn't expect this one for a while…
---
Excited about Red Dead Redemption 2? Or just need some extra cash? Sell video games with Decluttr today! Make even more cash by heading over to our sell my phone page, trade in iPhone, trade in iPad, sell CDs online or sell books online and more! Just get an instant price, FREE shipping and fast next day payment!

Comments
comments