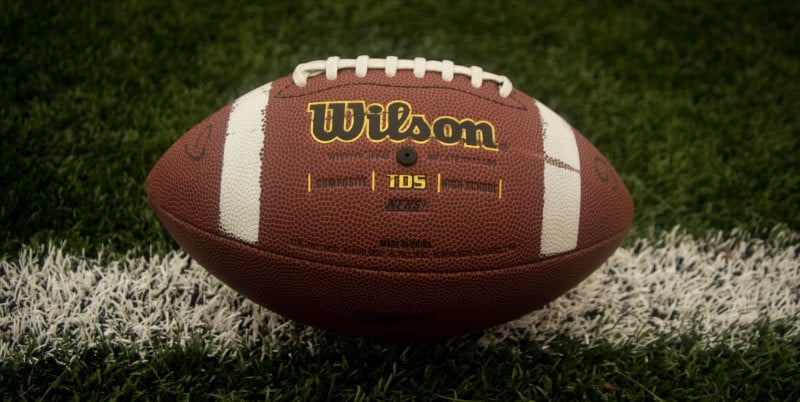 7 things you may not know about the Madden NFL series
Madden NFL 17 hit shelves this week, giving us all a chance to live out our football dreams without getting sacked by a giant in body armor.
The Madden series is one of the longest running video game franchises of all time and has a rich history. Here are some interesting things you may not know about it!
---
Madden NFL has appeared on 33 platforms
Games consoles come and go, but Madden is constant.
Since launching in 1988, Madden has appeared on over 33 platforms. As well as the big consoles like the Sega Genesis, the PlayStation 2 and Xbox, versions of the game came out on cult classics like the Turbo Duo and 3DO.
Next step: virtual reality?
---
John Madden hasn't appeared on the cover since NFL 2000
Although he still lends his name to the series, the legendary commentator hasn't graced the cover of a Madden game for nearly 17 years.
Instead, EA Sports now picks a player from the NFL roster to feature on the box. That should be an honor, but it may be more of a curse…
---
The Madden NFL cover may be cursed
Ever since Garrison Hearst broke his ankle shortly after starring on the cover of European versions of Madden 99, gamers and football fans alike have discussed the 'Madden Curse'.
The Madden Curse apparently afflicts all that appear on the front of a Madden NFL game, striking them down with bad luck and bad performances. Notable examples include Shaun Alexander, who had a terrible season for the Seattle Seahawks after appearing on the front cover of Madden 2007, and Michael Vick, who broke his leg after starring on the Madden 2004 box.
Even last year's star, Richard Sherman of the Seahawks, suffered a gut-wrenching loss in the Super Bowl final despite having a great season.
Of course, there are exceptions to the rule and a lot of football fans think it's a bunch of hooey. Others suggest the curse has shifted to EA's UFC series instead, with Ronda Rousey and Conor McGregor both losing their first fights as cover stars (although McGregor has since bounced back).
---
Madden NFL has predicted the Super Bowl winner 9 times
If you want to know who to bet on in the Super Bowl, sim the final on Madden! In official simulations, the game has predicted the Super Bowl winner 9 times out of 12, giving it a 75% hit rate – not too bad!
---
There's an annual tournament for actual NFL players: the Madden Bowl
Yep, real football players like Madden too. The Madden Bowl is held on Super Bowl weekend and sees some of the biggest names in the NFL duking it out against each other. This year's winner was Eric Berry of the Kansas City Chiefs.
---
The sound effects are created by the team behind Grand Theft Auto using suitcases and Tupperware
For Madden NFL 17, EA Sports enlisted the help of Will Morton and Craig Conner of Solid Audioworks. Both previously worked for Rockstar North; Morton was a dialogue supervisor and senior audio designer, while Conner was the music director for nearly 20 years.
Their methods, revealed in an interview with Eurogamer, are somewhat unorthodox. Instead of recording effects at an actual game (a tricky task with crowd noise and everything else), they used Tupperware, leather sofas, mallets and all kinds of other materials – the sound of helmets smashing was created by hitting grills with metal spoons.
---
The original Madden was supposed to have 6 players, but John Madden vetoed it
EA first approached Madden about endorsing an NFL game back in 1984, but technical limitations meant teams could only include 6 players.
Keen to make the game realistic, Madden insisted that they should wait until the technology allowed for full teams – and the rest, as they say, is history!
---
Madden NFL 17 is out now on all major consoles. If you're planning to buy it (or if you've already bought it!), why not sell video games and make some extra CASH with Decluttr? You can also sell books online with us, sell CDs online, trade in iPad, trade in iPhone or check out our sell my phone page. It's fast, easy and FREE: just get an instant price, send your items for FREE and get paid the day after we receive them. Click below to get started!

Comments
comments