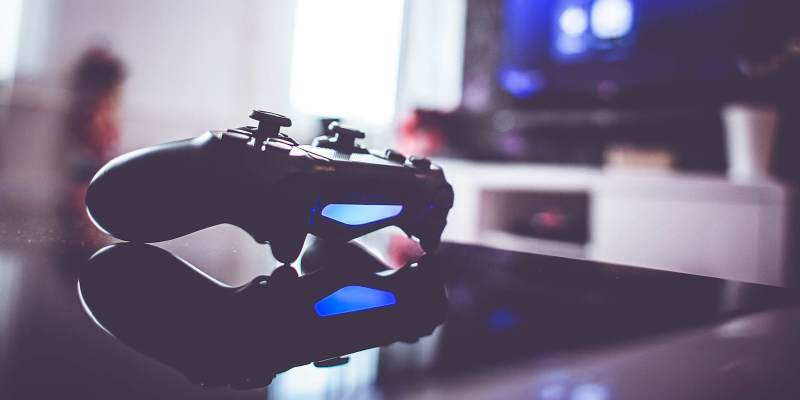 Here are all the amazing video games coming out this year: sell your stuff now and start saving!
It's been a great year of gaming already, with No Man's Sky, Overwatch, Uncharted 4 and Doom just some of the fantastic titles released already.
The good news is that there is plenty to come as we head into the final third of the year, which is traditionally the biggest time for new game releases.
---
Deus Ex: Mankind Divided – August 23
Robotically augmented superman Adam Jensen returns for more shooting, sneaking and futuristic RPG goodness.
This time, players will guide Adam as he hunts down a group of augmented terrorists two years after an event in which augs around the world suddenly became violent. However, Adam is secretly also hunting the Illuminati, a shadowy bunch controlling many of the world's augs.
---
Madden NFL 17 – August 23
EA Sports' annual football fest promises to be the most realistic recreation of football yet, with bone-crunching physics, in-depth tactics and a new focus on team interaction. The hugely popular Ultimate Team mode returns too.
---
Resident Evil 4 – August 30
One of the best games ever made receives its 20 billionth re-release, this time on the Xbox One and PS4. If you're one of the four people who haven't played it yet, this third person actioner (a direct influence for Gears of War) follows agent Leon Kennedy as he investigates strange goings-on in a Spanish village.
---
Bioshock: The Collection – September 13
All three games in the critically acclaimed Bioshock series, which starts in an underwater utopia gone horribly wrong and ends in a sky-bound utopia that goes horribly wrong, receive a facelift and spruce up. If you haven't played them yet, this is a must buy. If you have…well, it's well worth visiting Rapture again.
---
The Dead Rising Collection – September 13
Enjoy smashing zombies over the head with a weapon built out of a pole and chainsaws? Then you'll love The Dead Rising Collection, which includes remastered versions of Dead Rising, Dead Rising 2 and the Dead Rising 2 DLC: Off The Record, Case West and Case Zero.
---
NHL 17 – September 13
Get your skates on (or not) for another season of ice hockey action! NHL 17 includes an addictive season mode, a ton of licensed teams and seriously realistic gameplay – and on-ice fighting, of course.
---
ReCore – September 13
ReCore is an Xbox One exclusive action adventure set in which players explore a post-apocalyptic wasteland with the help of a robot companion in order to save mankind from their new robotic overlords.
---
Forza Horizon 3 – September 27
The open world offshoot of Microsoft's hugely popular racing series returns for a third spin round the tracks. Expect more cars, more tracks and eye-poppingly gorgeous graphics. It's the closest you'll get to driving a supercar without buying one!
---
Mafia III – October 7
Mafia III sees players step into the mobster shoes of Lincoln Clay, a Vietnam vet who returns to New Orleans to avenge the deaths of his friends at the hands of the Italian mob. This should be one of the best open world games since Grand Theft Auto V.
---
Paper Mario Colour Splash – October 7
With the Nintendo NX due out next March, the sun is beginning to set on the underappreciated Wii U.  Paper Mario, a continuation of the popular RPG series, is one of the biggest Wii U titles this year and – if previous games are anything to go by – it should be brilliant.
---
Gears of War 4 – October 11
Set 25 years after Gears 3, the long awaited 4th instalment follows Marcus Fenix's son JD as he and his team battle against a new threat to humanity. The classic cover shooting gameplay remains intact, although new weapons and new special moves have been thrown in – the graphics look amazing too!
---
WWE 2K17 – October 11
The superstars of Raw and Smackdown are back for another dose of grappling action, with players guiding their favorite wrestler (or their own creations) through their WWE career. Online play and all the game modes you know and love (*coughHellInACellcough*) make a welcome return too.
---
Battlefield 1 – October 21
Is this the year Battlefield finally defeats Call of Duty? Regardless, Battlefield 1's World War One action should be a welcome change from modern warfare, with players navigating the trenches and commandeering old school planes and tanks in huge online battles for supremacy.
---
The Last Guardian – October 25
Pinch yourself: The Last Guardian is actually coming out this year! The spiritual sequel to Ico and Shadow of the Colossus, The Last Guardian sees players controlling a young boy as he tries to evade guards and escape what looks like a ruined castle with the help of a giant dog/eagle hybrid named Trico.  Expect puzzles, wonder and maybe even a few tears.
---
The Elder Scrolls V: Skyrim Special Edition – October 28
Yep, it's another remaster! Although we're not complaining about one of the best games of the last generation, a game we sank 100s of hours into, getting the next gen treatment – especially as Bethesda are adding mods to the console version.
---
Titanfall 2 – October 28
Titanfall is one of the most underrated first person shooters around, with a unique mix of first person combat and giant mech-smashing action. Hopefully the sequel – which is also launching on PS4 – will get more attention.
---
Call of Duty: Infinite Warfare – November 4
This year's Call of Duty has been the most controversial to date, with levels set in space sending fans into a frenzy (and leading to an avalanche of YouTube dislikes on the trailer).
We still expect it to sell a gazillion copies though, and the space-bound action could be a welcome shot in the arm for a franchise that has been getting a tiny bit same-y. Plus, it comes bundled with Modern Warfare remastered!
---
Dishonored 2 – November 11
Dishonored's mix of stealth and combat with a unique steampunk setting made it one of the best games of the past few years, so we're naturally excited about the sequel.
Set shortly after the new Empress Emily Kaldwin is deposed, players play as either Emily or original protagonist Corvo as they try to restore the Empress. As before, you can choose to sneak around or kill everyone in sight.
---
Watch Dogs 2 – November 15
Watch Dogs was a good game, but not as mindblowing as the 'hacker able to control everything in an open world' concept promised.
The sequel should hopefully address some of those issues, as well as introducing some interesting new features around social media.
---
Pokémon Sun and Moon – November 18
After the runaway success of Pokémon Go, there is a lot of excitement for the latest instalments of the main series. Set in the Pokémon equivalent of Hawaii, players travel around trying to catch 'em all and battling elite trainers.
---
Final Fantasy XV – November 29
We've been waiting a long time for Final Fantasy XV, and now we've got to wait a little longer – it was recently delayed two months until November.
Still, the overhauled combat system, the dark atmosphere and the epic plot, which sees a prince trying to reclaim his lands from an evil empire, could make this the best Final Fantasy game in years.
---
Dead Rising 4 – December 6
Everyone's favourite ridiculous zombie killing sim returns for a 4th time. All of the usual features are present – the silly costumes, the hilarious weapons, the massive hoards of zombies – with one crowd-pleasing difference: there's no longer a time limit on completing the campaign. Hooray!
---
South Park: The Fractured But Whole – December 6
The Stick of Truth was arguably the greatest videogame adaptation ever, so The Fractured But Whole has a lot to live up to. Fortunately, South Park creators Matt Stone and Trey Parker are heavily involved once again, and the superhero-themed plot (heavily based on the classic Mysterion episodes, as well as Captain America: Civil War) sounds brilliant.
---
With so many awesome games coming out, the chances are you'll need some extra cash. Luckily, we're here to help. Sell your Video Games, DVDs, sell old CDs, sell Books online and Electronics with us and we'll pay you the day after they arrive by check or direct deposit – it's fast, easy and totally FREE!

Comments
comments