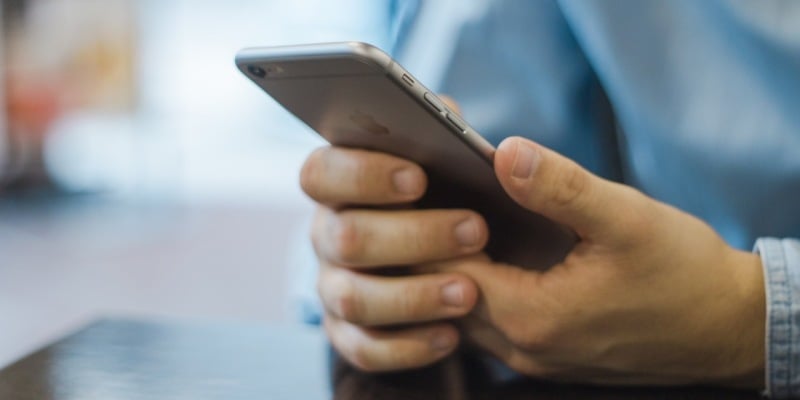 10 apps you should download right now
There are so many apps around at the moment that finding the really good ones, the ones that'll make your life easier or more enjoyable, can be pretty difficult.
That's why we've collected some of our favorite apps in this post. Check them out!
---
Doorman
Are you one of those people that orders stuff online then misses the delivery a billion times because you're at work? Then Doorman is the app for you.
This super useful service redirects your parcels to a Doorman representative who will deliver your packages to your house anytime between 6pm and midnight. They'll even hold onto the parcel for 30 days if you're on vacation.
The only downside is that it doesn't come free: you either pay a flat $3.99 per package fee or a monthly subscription fee of $19 (with a $29 option if you want package pickups too). Still, if you're going to miss a parcel or don't want to risk it getting stolen, this is an awesome app.
---
1Password
Security experts recommend using a unique password for every account you have online: Facebook, Twitter, Amazon, PayPal, Gmail… you get the picture.
The problem is that remembering all of those passwords is pretty much impossible unless you're some kind of memory master, which is where 1Password comes in. This app stores all of your passwords in one place and locks them behind a master password.
Whenever you forget a password, just open 1Password, enter your master password and it'll be there waiting for you. Just don't forget your master password…
---
Momento
This is an iPhone-only app at the moment, so Android folks might want to skip ahead.
If you like to journal, whether that means just writing about your day or keeping track of your business dealings, Momento is essential.
Adding new entries is super simple, plus you can add photos, tweets, location data and much more for comprehensive accounts of your day.
Best of all, Momento is password protected so you don't have to worry about anyone reading your heartfelt-but-super-cringe poetry.
---
WiFi Mapper
Nothing beats free Wi-Fi, but it's a scarce resource in some places.
Luckily, Wi-Fi Mapper is here to help. Thanks to crowdsourced maps and information, it details all of the locations around you offering glorious free Wi-Fi, saving you precious data and letting you watch stupid videos to your heart's content.
Download Wi-Fi Mapper on iPhone
Download Wi-Fi Mapper on Android
---
Twilight
Apparently, looking at your phone late at night disrupts your sleep real bad. But when else are you supposed to read that Buzzfeed article about cats who look like Benedict Cumberbatch (an article that almost actually exists)?
The creators of Twilight, not to be confused with that vampire thing, are clearly fans of late night Cumberbatch/cat comparisons, because they've built a whole app designed to reduce 'blue light' on your phone screen.
This 'blue light' is the reason you struggle to fall asleep after pre-bed browsing, and by reducing it, Twilight helps you drift into the land of nod without having to give up your smartphone fix.
---
The Rock Clock
If you'd like to wake up smelling what The Rock is cooking, the debut app from Dwayne 'The Rock' Johnson is a must-download.
As the name suggests, The Rock Clock is an alarm clock app with wake-up calls from the People's Champ. There's no snooze button, because The Rock doesn't snooze (obviously).
That's not all though: the app also encourages you to set goals and sends you a motivational video from the Great One himself every morning to gear you up for the day ahead.
Download The Rock Clock on iPhone
Download The Rock Clock on Android
---
Fantastical 2 & Google Calendar
The stock calendars that come with your device are pretty basic and there are much better options on the market.
Take Fantastical 2, for example. Not only can it link up with Google, iCloud and Exchange accounts, but it also delivers notifications, is super easy to use and looks incredible. Whether you're a power user who relies on their phone calendar every day or someone who just had the odd event they'd like to track, this is a great app.
Now for a couple of downsides: Fantastical 2 is only on iPhone and costs $5. It's a small price to pay for continued support and one of the best calendar apps out there though.
If you use Android, or you'd prefer not to spend $5, Google Calendar is a fantastic free app that mimics the hugely popular desktop version. It has a beautiful material design, syncs with multiple devices and makes it really easy to add and look at your upcoming events. Did we mention it's free too?
Download Fantastical 2 on iPhone
Download Google Calendar on Android
---
Google Photos
Most phones have pretty good photo software as standard, but Google Photos is an awesome way to back up and manage your photos on the cloud. This is super useful if you want to make sure you never lose a photo, or you need to clear up some space on your device.
Amazingly, you get unlimited storage without spending a cent, although you'll have to stump up if you want to store super hi-res images.
Thanks to image recognition technology, you can also search your photos by people, animals, locations, objects or pretty much anything else. Searching 'dog', for example, will return all of your pictures that feature (you guessed it) a dog.
Download Google Photos on iPhone
Download Google Photos on Android
---
Dark Sky
Again, most devices come pre-loaded with some kind of weather forecast software, but Dark Sky takes weather to a whole new level.
As well as your standard forecasts (which are pretty much always accurate), Dark Sky will also send you a notification when the conditions are about to change. You'll never get caught out by a random storm again… or you'll at least remember to put on a raincoat!
This is another paid app ($3.99) but it's well worth it.
---
Pocket
Pocket is an awesome bookmarking app which you can use to save and convert articles around the web into an easy to read minimal format, ready to browse whenever and wherever you want (including offline).
It's a fantastic way to collate the articles you've enjoyed reading, as well as discovering new material: Pocket will learn your preferences as you read and suggest other articles you might enjoy.
---
Looking for a fast and easy way to sell CDs, DVDs, Games and Electronics? Check out our FREE app for iPhone and Android, which gives you an instant price for your stuff just by scanning the barcode with your camera! Plus, you can head on over to "Sell My Phone" on our homepage to sell an old cell phone!
Comments
comments