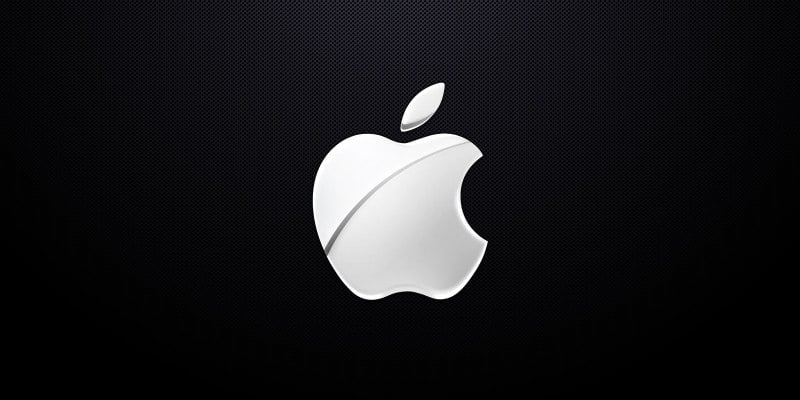 The iPhone 7 has arrived! Here's everything you need to know…
Apple has finally unveiled the iPhone 7 and the iPhone 7 Plus. Here's the lowdown on what's new!
---
Goodbye headphone jack, hello Lightning adaptor and AirPods
After months of speculation, it has finally been confirmed that Apple has removed the traditional 3.5mm headphone jack from the iPhone 7.
The good news is that the iPhone 7 will come bundled with a pair of earphones that plug into the Lightning port and a Lightning port adapter for your current headphones. You won't be able to listen to music while charging your phone if you do use wired headphones, however.
Unsurprisingly, Apple also took the opportunity to launch their own wireless earphones: AirPods. As well connecting to your Apple device for listening purposes, you can also tap them to answer calls and double tap them to activate Siri.
The AirPods provide 5 hours of listening off a single charge, which is pretty good for wireless earphones, and come with a charging case that stores a further 24 hours. They'll be available in late October for $159 – best get saving!
---
Brand new stereo speakers
Who needs a headphone jack when you've got super power stereo speakers?!
According to Apple, the iPhone 7's two new external speakers at each end of the device make it 2x louder than the iPhone 6s, which should make it loud enough for social gatherings and watching movies without speakers or headphones.
---
A super fast A10 processor
The iPhone 7 boasts Apple's latest A10 processor, giving the device a serious speed and power boost over its predecessors. Apple claims that its 2x faster than the iPhone 6, which was no slouch itself!
---
A pressure sensitive Home button
This one may take some getting used to. Instead of a physical button you can click, the iPhone 7 has a pressure sensitive Home 'button' that vibrates depending on how firmly you're pressing it. It looks pretty cool and we're looking forward to seeing how app developers take advantage of it.
---
Two-lens camera
The iPhone 7 Plus has two 12 megapixel rear camera to offer a broader choice of focal lengths. It can provide up to 10x zoom, which is double the iPhone 6s, and has depth effects similar to a DSLR camera – not bad for a smartphone.
While the iPhone 7 retains the same camera as the 6s, it also has Optical Image Stabilisation, which is an essential feature if you're a shaky photographer (which, let's face it, most of us are). The front facing FaceTime camera gets a boost up to 7MP too, upping the quality of your selfies (as if they weren't quality enough).
Both models also have a new camera flash which improves photos shot in low light. No more blur!
---
Improved battery life
Improved battery life sits at the top of most iPhone owner's wish lists, and the iPhone 7 duly delivers. Apple revealed that the iPhone 7 deliver two more hours of battery life than the iPhone 6S, running for 15 hours when connected to Wi-Fi.
---
Water resistance
Apple has finally taken the plunge (literally) and made the iPhone waterproof. You can now drop your iPhone into 1m (3.2 ft) of water for 30 minutes at a time, fish it back out and use it as normal, although we wouldn't recommend it. You can also use it in the rain without fear of water damage.
---
New colors
The overall design of the iPhone 7 is very similar to the iPhone 6, apart from the antenna bars shifting from the back to the sides. However, the iPhone 7 will come in two new colors: matt black and gloss black. Both look super sleek, with Jet Black almost certain to become the high-powered business executive's iPhone color of choice!
---
More storage options
Apple has finally banished 16GB, with 32GB the new entry level iPhone storage option. 64GB has also gone, with 128GB becoming the mid-level option and a whopping 256GB the new top-tier of storage.
---
How much does the iPhone 7 cost?
The iPhone 7 is priced as follows:
32GB: $649
128GB: $749
256GB: $849
The iPhone 7 Plus will cost:
32GB: $769
128GB: $869
256GB: $969
---
When is the iPhone 7 release date?
You'll be able to pre-order the iPhone 7 from this Friday, with the phone going on sale on the 16th September.
---
Want an iPhone 7 but need some extra cash? We're here to help! Head on over to Sell My iPhone with us today and lock in the best possible price. It's easy: just get an instant price using our valuation engine, ship your phone for FREE and we'll pay you the day after it arrives! No iPhone? Check out the Sell My Phone page instead!

And if you need even more extra cash for those fancy looking AirPods, you can also sell unwanted CDs, DVDs, Games, Books and other Tech like Games Consoles and Tablets too. The process is just as easy and you'll get paid just as quick!

Comments
comments