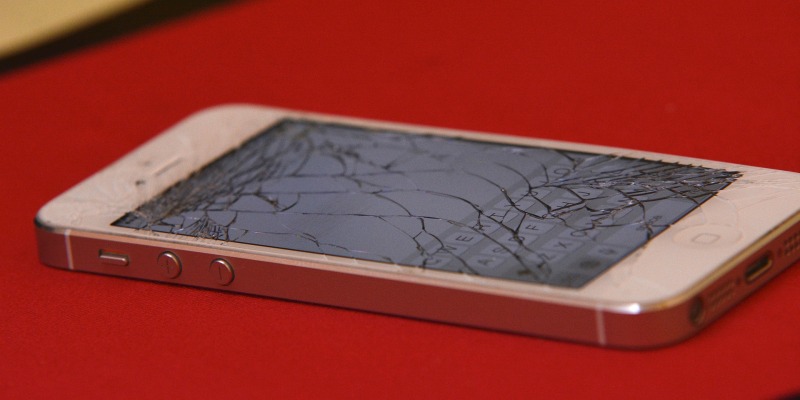 What To Do If You've Cracked Your Phone Screen
There you are, locked in an intense attempt to catch Pikachu on Pokémon Go. Then it happens. Your phone slips from your grasp and hits the ground.
You pick it up, hoping and praying the worst hasn't happened. But it has.
Your screen has cracked.
After you've wiped the tears from your eyes, here's what to do next…
---
Don't ignore it
"Hey, I've seen loads of people walking round with a broken screen. It's not that much of a problem."
Erm… not quite. A cracked screen can get worse over time, affecting visibility and even the functionality of your phone, and running your fingers and face across cracked glass is never a good idea, either.
Plus, it looks terrible and everyone will judge you.
In short, you need to fix your screen as soon as possible. While you wait for a repair, stick a screen protector over the top. It'll protect you from any nasty cuts and stop gunk getting into your device too.
---
Get your manufacturer to fix it
If your phone is still in warranty, you're in luck! Your manufacturer may be able to fix your device for you, although you'll need to check that your policy covers accidents.
Give Apple, Samsung or whoever made your device a call, explain what's happened and find out the next step. Alternatively, take it down to your local Apple Store or Samsung Repair Centre and ask them to take a look.
Don't expect this to be totally free, though, as you may still need to pay an excess fee.
It's not the end of the world if your warranty has expired or doesn't cover accidents. Many manufacturers offer out of warranty repairs, although these will incur a cost. You're guaranteed to get good worksmanship and quality components, however.
---
Claim it on insurance
Oh hey, that insurance you've been paying for is finally going to come in handy!
Most phone insurers will fix your screen for you, although you'll usually have to pay an excess for being clumsy.
You'll also have to send your phone away, so make sure you've got a replacement lined up (some insurers will give you a courtesy phone, although the quality of these devices varies wildly…).
---
Take it to a repair store
So you're out of warranty and you don't have insurance. Fortunately, you're not alone, which is why so many phone repair stores have popped up over the past few years.
A quick search should turn up loads of options in your local area but make sure you do your research before picking one. Not all repair stores prize quality workmanship (or decent parts) so check out other reviews before you leave your device in a store's hands.
Bear in mind that having your phone altered by a third party will void some manufacturer's warranties too!
---
Try and fix it yourself
We can't stress enough that you should only try and fix your own screen if you've got some experience working with electronics in the past. If you mess up a repair, you can break your phone entirely, invalidate the warranty and end up with a super high repair bill.
Okay, that's the warning out of the way. If you have the skills, it is possible to replace a screen yourself. All you need is the components, the right tools and a reliable guide to follow (check out iFixit, which has video guides for a ton of devices).
Remember: this takes a lot of skill and it isn't always the cheapest option either.
---
Sell it
Cell phone recycling is what we do best. We buy phones even if the screen is cracked, and you'd be surprised how much they're worth. Sometimes, it's worth just selling your phone and spending the cash on a new device instead of expensive repairs!
---
If you want to sell your cell phone, get an instant price for your device with Decluttr now.
Sell broken phones or trade in iPhone devices fast, easy and FREE! Once you've got your price, pack your phone into a box, ship it for FREE and we'll pay the day after we receive it by check or direct deposit.

Comments
comments