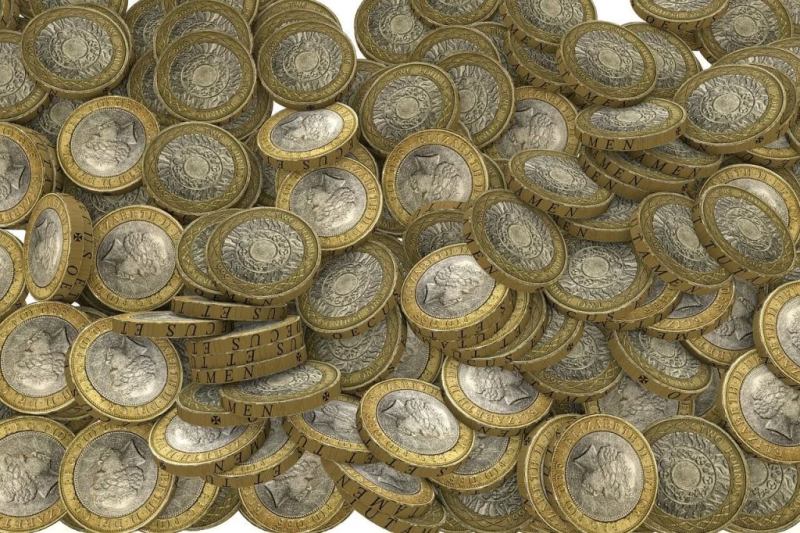 6 super important (but super easy!) money saving tips
According to a recent study, 62% of Americans have less than $1,000 in their savings account. 21% of us don't even have a savings account.
It's nothing to be ashamed of though. Saving money is tough, or at least it seems that way. In reality, there are a couple of simple changes that'll help you save cash every single day.
Here are 6 important money saving lessons that'll help you save a few extra dollars!
---
Start saving now
The future is scary, which is why a lot of us prefer to worry about whatever Kim Kardashian is doing this week.
But one day, you're going to have to face it. And it's always best to go in prepared.
Whether you're thinking about buying a house, starting a family or just building an ultra-sweet collection of Breaking Bad memorabilia, open a savings account and start depositing money into it as soon as you can.
Even if you only deposit $50 a month, you'll still have $600 in a year and that's a start! You'll also gain a little extra from interest, which is always awesome.
If you can't save a little cash at the end of the month, then you might need to review your expenses. But we'll get to that soon!
---
Track your income and expenditure
Do you ever hit the ATM at the end of the month, expecting to find at least $200 in your account, only for the screen to tell you that you have a grand total of $7.63?
If so, you need to start tracking your income and expenditure. Most people have a rough idea how much they're spending but not many people have a handle on how much they spend.
Use an app like Mint, Dollarbird, Fudget or Level Money to track what's coming in and what's going out. Some of these apps hook up with your account, so you don't even need to do anything.
At the end of each month, you'll be able to see where all your money is going – and where you can save.
---
Review your expenses every month
With your app installed, you'll be able to review what you're spending money on each month and start making some savings.
Keep an eye out for anything that you buy regularly that you could make yourself, like lunch and coffee. You'll be surprised how much you can save: if you spend $3 on a coffee before work every day, you'll save around $60 a month and $720 a year!
---
Set financial goals
Setting a savings goal will keep you focused and motivated. It can be anything you like: funds for a new house, a new games console, a new pair of shoes – whatever. Just as long as you have a financial target and a date you'd like to have that money by.
Make sure your target is realistic though. You should have enough money left to live comfortably, but depositing enough so that you're still alive by the time you hit your target.
---
Never pay full price
There are so many ways to avoid paying full price for stuff that it's amazing anyone ever forks out top dollar. Here are just a few options:
Sales, a saver's best friend. Most stores hold a couple a year, with online stores tending to hold even more. Keep an eye on your inbox for info.
Wait. Prices inevitably drop over time, and you can save big if you're willing to wait. Case in point: video games. They're super expensive on launch date but often half price a few months later.
Trade. If you're buying a new game, sell an old one to help pay for it. Or sell DVDs to help pay for your next big purchase. Now if only there was somewhere you could sell stuff easily for fast cash, huh? Oh, wait…
Coupons and discounts. Stores are desperate to get you into their store, and they'll often post sweet discounts and coupons online. Sites like Groupon or Coupons.com are full of discounts for stores, restaurants and bars.
Buy second hand. Books, DVDs, video games, cars, phones, tablets – whatever it is, you can probably buy it cheaper second hand.
Ask! Just ask if you can get something cheaper. What's the worst that could happen?!
---
Always shop around
No matter what you're buying, you can be pretty certain more than one company is trying to sell it. And when there's competition, prices only go one way – down!
Use a price comparison site like Google Shopping, Price Grabber or Shopzilla to compare prices and find the best deal for stuff. Never, ever settle for the first price you find!
Sometimes, a store will even match or beat a better price if you can prove it costs less elsewhere!
---
Got an awesome money saving tip? Share it with us in the comments and we may feature in a future post!
And if you need some extra cash to start saving, sell your cell phone, CDs, DVDs and Games with Decluttr; you'll get an instant price and fast next day payment. Just click below to get started.

Comments
comments