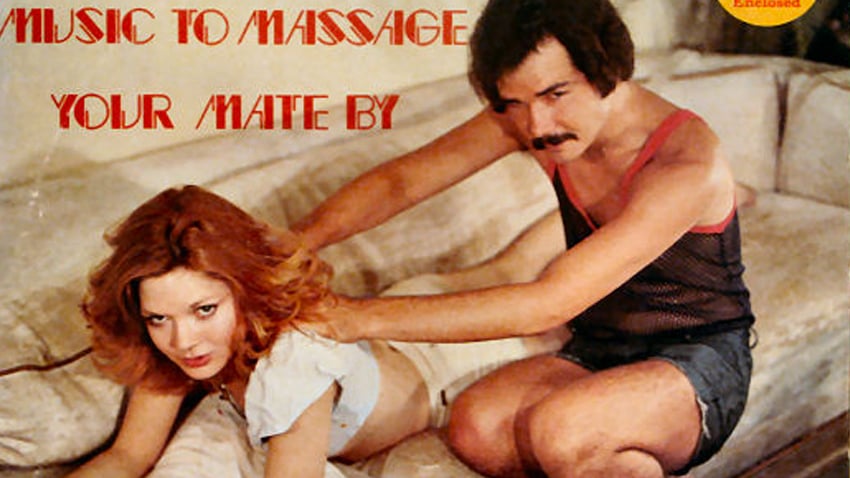 15 of the Most Cringe-Worthy Album Covers of the '80s
The 1980s aren't a decade known for subtlety. From the hair to the fashion, the '80s left a wake of embarrassing memories for everyone involved. And while we've all got an idea of just how ridiculous the decade was, the musicians of the age of trickle-down economics were kind enough to leave us a trail of album covers that leads us back into the over-the-top mindset that the era was known for. Here are 15 of the most cringe-worthy album covers we could dig up.
---
Rejected D&D Adventure Art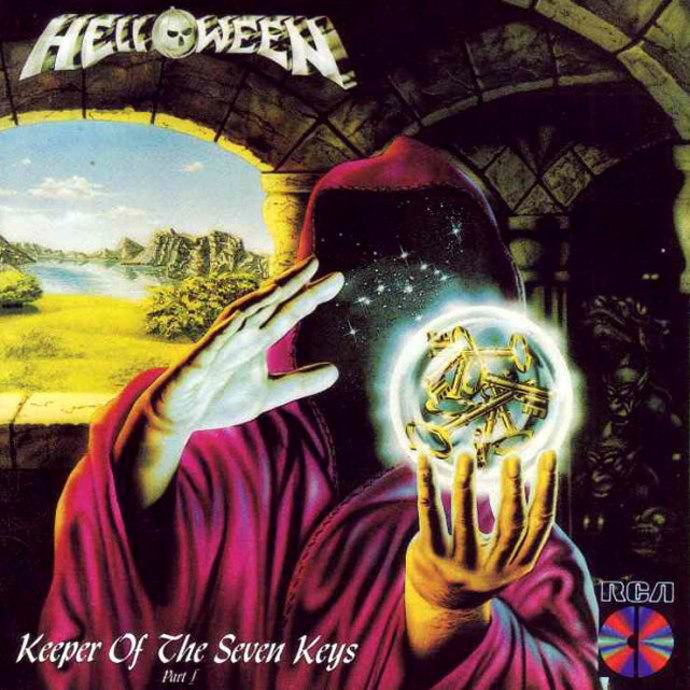 Helloween – Keeper of the Seven Keys Part 1
The illustration for this album is so literal, it seems like the band found this picture first and then crafted an album around it. "Wizard of the Orb Keys? No, that's no good. Cloaked Key Conjurer in a Castle? A little too verbose!" Who knows how many hours worth of brainstorming were required to really nail this title. Also this is just Part 1; we can only imagine what creative arrangement of a keeper and also seven keys they conjured up for part 2.
---
I, Roboduck
Digger – Stranger Than Ever
Robocop, the Terminator, Johnny 5: the '80s were no stranger to advanced cybernetic heroes. So what better way to sell your album than plopping an android on the cover? Make that android Donald Duck is how. We can imagine that music fans were initially eager to check out what they thought was going to be a retelling of Robocop but sung entirely in Donald Duck's trademark quack-speak, only to be disappointed by Digger's otherwise middling heavy metal schlock.
---
Se Abba Español
ABBA – Gracias Por La Música

If you can ignore the fact that ABBA's insatiable quest for world-domination resulted in this spectacular album of nothing but Spanish language version of some of their biggest hits, what you have left is a dynamite display of jumpsuits and other painful memories of fashion past. But let's get real, the star of this album cover is Benny Andersson's masterful boot tuck. Ignore the fact that ABBA isn't even paying attention to the cameraman and that this image should have been on the darkroom floor: everything you could need to start the '80s out right is right there in that boot tuck.
---
Gentlemen, Start Your Stretches
Metal MC – Born to Party
At first glance, Metal MC's "Born to Party" seems pretty standard fare for an '80s album cover. Scantily-clad chick? Check. Gleaming motorcycle. Check! It's almost easy to miss why this album cover missed the list until you notice the bright red contorted figure in the corner who is so born to party that he has an eight ball in his mouth. An eight ball of cocaine is pretty festive, but an actual eight ball is how you know Metal MC was serious in their devotion to a good time.
---
Because Good Luck Finding Anything Else to Massage them By
Robert Wotherspoon – Music to Massage Your Mate By
Oh sure, massage can be a great erotic tool, but this album art is one of the least sexy pictures we've ever seen. Maybe it's the impromptu massage bed fashioned out of the very vintage couch. Perhaps it's the dead gaze plastered across both partners' eyes. Or perhaps it's the fact that referring to your sex partner as your mate is the least sexy thing you can do. This isn't animal husbandry. Perhaps this music is perfect for massaging your mate's ovaries, helping them release eggs into just the right position. Alas, without a copy of the enclosed explicitly-illustrated instruction booklet, we'll never know.
---
Crappy Art
Millie Jackson – Back to the S**t!
This is literally a picture of the singer having trouble with her bowel movement. What more can we say?
---
The Face of Abject Horror
Pate Benatar – Shadows of the Night
"Oops, sorry, Pat! Didn't mean to frighten you! I'm just here to take your picture for the album cover and, you know what, we're good. I've got everything I need."
---
Who Gives A Buck?
Bucks Fizz – Bucks Fizz
Nice try, Bucks Fizz, but you're just a pastel color palette and severe boot tuck away from being ABBA's "Gracias Por La Musica." I'm not sure if this is an album cover or a movie poster for a knock-off of "Big Business." Except in this version of the film, it's not about a set of siblings who are farmers meeting a set of siblings who are savvy business people. This time they're all flashers and based on their steely gazes, they're up to no good.
---
Barbarians in Banana Hammocks
ManOWar – Anthology
ManOWar's album cover here looks less like record art and more like a proof of concept for a Conan the Barbarian pornography, except you don't want to see any of the guys banging anything besides their heads into heavy masonry over and over and over again until they decide to never make another album again.
---
Double Trouble
Steve Warren – Reflection
Incomparable is a pretty apt term for Steve Warren on the album cover for "Reflection." Who can you compare him to anyways? Jack Black with a stache? Your creepy uncle? No, Steve Warren goes further than any of these pretenders. Also, there's no way a mirror works like that. So perhaps the only person you can compare Steve Warren to is his identical twin. Imagine that. TWO of them means double the pleasure, double the fun, and double the avoiding your creepy uncle.
---
Oh Just Try To Stay Hungry
Twisted Sister – Stay Hungry
If you can think of anything less likely to make you stay hungry than this image of Dee Snider's clown face about to chow down on a raw hunk of indeterminate meat, by all means go ahead.
---
Somebody Call PeTA
Alice Cooper – Constrictor
Careful snake, you don't know where that Alice Cooper has been.
---
Butt That's Not All!
The 2 Live Crew – As Nasty As They Wanna Be
When 2 Live Crew released this album, the cover art shocked the masses. Over 25 years later, the content is still horrifying. No, I'm not talking about the women in their revealing bikinis; that's fine. I'm talking about four fully-grown men refusing to remove their T-shirts at the beach. Get it together, 2 Live Crew!
---
This Is Why I'm A Beatles Fan
Rolling Stones – Dirty Work
There's nothing inherently wrong with this album cover. Sure it has all the requisite neons of an 80's pop/rock record but that's nothing too unusual. There's just something unsettling about seeing the Rolling Stones in these peppy hues. It's like watching the colorized version of Casablanca. The last thing you want when you pick up an LP to play is to see Mick Jagger's helpless gaze staring back at you, plaintively wondering who told him how banana his shirt should be.
---
Smile Bright Diamond Dave
David Lee Roth – Eat 'Em and Smile
Oh sure, the 1980s were a less-enlightened time but if you think that dressing up like some parody of an island cannibal is acceptable for your album cover, then you must be… well you must be David Lee Roth. Additionally, David, your album title makes specific reference to a smile, so maybe drop the stone-cold act and show us a little grin, why don't ya?
---
What do you guys think? What album cover of the '80s makes you cringe? What if we opened it up to all decades? By the way, we don't care how cringe-worthy the covers are, download the Decluttr app and we'll still pay cash when you sell CDs online, trade in DVDs, sell books online and trade in games! You can also make extra cash when you sell tech, including trade in iPad, head over to our sell my phone page, trade in iPhone and more.
Comments
comments