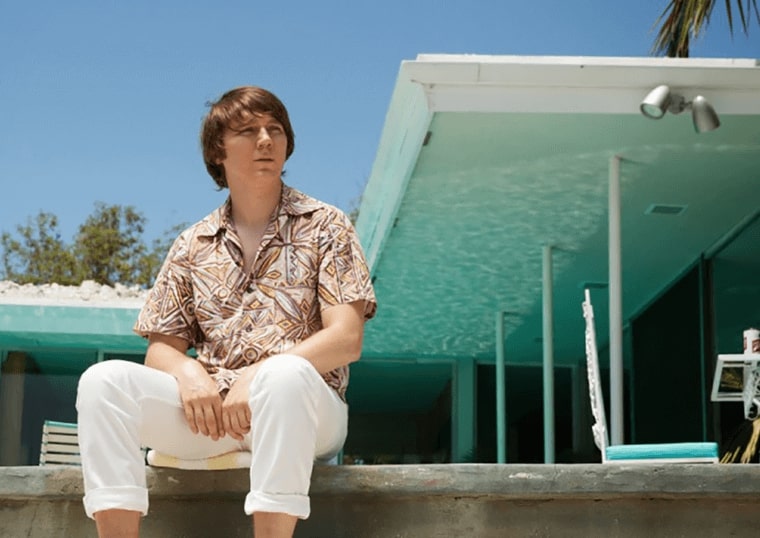 Almost Famous: The 10 Best Indie Films of 2015
While the Thors and Hulks and Wolverines of Hollywood may have captured the box office, it was the unsung heroes of the indies who really captured our hearts this year. Besides the barrage of big blockbusters hitting silver screens this summer, here are a few not-so-famous movies you may not have heard of but need to see.
1. Salt of the Earth
Brazilian photographer Sebastião Salgado has spent the last 40 years traversing the world, taking his camera and keen eye into the deepest, darkest corners of the earth. In this stunning documentary, son Juliano accompanies Sebastião as he captures the essence of famine, war and civil uprising. Through his lens we're given a breathtaking look at the human condition and just how delicate life can be.
---
2. What We Do in the Shadows
In the (not-so) busy streets of Wellington, NZ, this mockumentary follows four ancient vampires as they struggle to find their place in the modern world. Watch as their foibles, fears, and run-ins with rival werewolves come to light. If you're not a fan of Twilight, you should watch this. And if you are a fan of Twilight, then you should definitely watch this.
---
3. A Girl Walks Home Alone at Night
The cool factor is strong with this one. Shot in California, "A Girl Walks Home" is credited as the first Iranian Western. It sets the bar pretty high. Produced by VICE, a multimedia company best known for producing alternative, edgy content, this campy black and white vamp flick is chock full of noir, lore and glossy, over-the-top New Wave allure.  And don't worry; there's plenty of gore, too.
---
4. While We're Young
Noah Baumbach ("The Squid and the Whale," "Frances Ha") has finally found his niche, and it's one that's heavy on the nostalgia and light on the modesty. Deep within the Brooklyn hipster subculture, Ben Stiller and Naomi Watts befriend an unlikely couple and are forced to come to terms with their own mortality. "While We're Young" is a fun, lighthearted look at how old is new, how lame is cool, and how technology is forever changing the way we live.
---
5. Me and Earl and the Dying Girl
Not your average coming-of-age story, this Sundance Grand Jury Prize winner is about a lonely high school senior named Greg and his "friend" Rachel, a classmate who was recently diagnosed with cancer. Greg's awkward yet honest attempts to make a connection are heartfelt, and the chemistry between the two leads is palpable. The film's affable approach to such difficult subject matter is both comical and deeply moving. This one's bound to be a classic.
---
6. It Follows
Written and directed by newcomer David Robert Mitchell (check out his Reddit AMA here), this low-budget horror movie made tracks with critics and audiences alike. With its beautifully sleek shots and stark soundtrack, "It Follows" relies heavily on mood to set the pace. Part whodunit and part monster mashup, it's all scary.
---
7. Wild Tales
Argentine director Damian Szifron has crafted a provocative black comedy about corruption, greed and social inequality. With a tongue-in-cheek style, Szifron breaks apart social norms in hideously hilarious ways. If box office revenue tells you anything about a movie's quality, then chew on this: "Wild Tales" is the highest-grossing Argentinian film in history.
---
8. Love and Mercy
Who knew the Beach Boys had such a sordid past? Up-and-comer Paul Dano plays a young Brian Wilson, lead singer and creative genius behind the Beach Boys. Haunted by greed, guilt and mental instability, this film is one of the most poignant and honest looks into the heart and soul of man who sacrificed everything to be where he is today.
---
9. Ex Machina
Alex Garland, writer of "The Beach," "28 Days Later" and "Sunshine," takes his turn at manning the helm in this eerie thriller set in the not-too-distant future. Ava is a morally ambivalent cyborg whose intentions may be more than meets the eye. This film is less a sci-fi thriller and more of a social commentary on what really makes us human.
---
10. People, Places, Things
This charming indie comedy stars Jemaine Clement as Will, a graphic novelist whose life takes a nosedive when he discovers his wife has been cheating on him. Much like Will Ferrell's "Everything Must Go," which premiered a few years prior, "People, Places, Things" gives us an optimistic look at how even the worst circumstances can bring out the best in people.
How many of these have you seen? Leave us a comment with your top picks.
---
Looking to sell your old DVDs? Trade in with Decluttr today to get an instant price! You can also sell books online, trade in games or sell CDs online too. Plus, sell your old tech, including trade in iPhone, trade in iPad or check out our sell my phone page.
Comments
comments