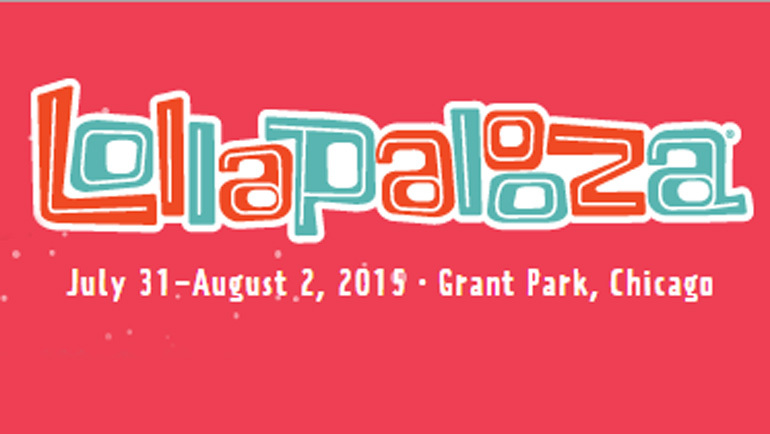 Lollapalooza: Not Just for Millennials
Your father's favorite musicians have been making quite the comeback in 2015. Billy Joel recently headlined Bonnaroo; AC/DC and Steely Dan rocked out at Coachella; and Sir Paul McCartney, at 73 years young, will be headlining this year's Lollapalooza.
Lollapalooza has always been known for its eclectic taste. This year's diverse lineup is excellent, dropping ridiculous young talent like Alt-J, Alabama Shakes, Tyler the Creator, Sam Smith, and The Weeknd. But it also includes a few older groups, like Metallica, TV on the Radio and the aforementioned McCartney.
Here's a quick look at the diverse range of artists headlining Lollapalooza.
Metallica

Oh, Metallica. Why couldn't you have gotten a reality show instead of Ozzy Osbourne? The quintessential thrash metal band influenced more than a handful of bands on Lollapalooza's lineup and, despite once being out of touch with their fan base on digital distribution, they are still very much in control of the mighty Hammer of Rock.
Metallica was formed in 1981, making them one of the older groups on the roster. Their self-titled, fifth studio album came out in 1991 and is considered one of the greatest metal albums of all time. Expect some furious mosh pits and fans even more dedicated than those of the Insane Clown Posse (though perhaps with less face-paint and interest in obscure sodas).
---
TV on the Radio

While some aging bands fight to stay relevant, TV on the Radio seem to have never cared in the first place. Like fellow headliners Brand New, they emerged victorious from the post-punk exploration of the early 2000s, and have defied classification ever since. Their unique sound utilizes complex loops and unconventional instrumentation, offering an alternative to the Instagram-filter sound of many other, younger bands at Lolla 2015.
Their most recent album, Seeds, was released this year to high critical praise and their willingness to collaborate with talented artists like Tinariwen ensure that the band will be exploring the soft spots in our eardrums after the trendy youngsters come and go.
---
Sam Smith

At 23, Sam Smith is one of the youngest headliners in Lollapalooza history. He first made a name for himself in 2012 when he was featured in "Latch", a single by electronic duo and fellow Brits Disclosure. Three years (and four Grammys) later, and he's become one of the most buzzed-about artists today.
In May 2014 Smith's debut album, In The Lonely Hour, received critical acclaim both in his native UK and overseas. The multi-platinum album has sold over 5 million copies—which says a lot in an age where people are simply streaming albums instead of buying them.
---
Hot Chip

To be fair, Hot Chip doesn't really land on either side of the age spectrum, but their influence on other bands has been significant. They formed in London in 2000, and their popularity has steadily been increasing since then. A refreshing blend of alt-dance similar to LCD Soundsystem or Beck, the band has been dropping albums to our aural delight and is essential listening at any party where you want to sound cool without looking pretentious.
Of all the bands on this list, Hot Chip is most likely to surpass all their earlier success with their catchy mix of electronic and traditional sounds and their keen eye for commercial potential. Expect an early Friday evening set of timelessly melodic, danceable jams.
---
Paul McCartney

The oldest and most influential artist on this list is also arguably the most influential artist living today. Though old enough to be the grandfather of most of the other headliners, Paul McCartney is indisputably iconic. From his recent solo work to Wings to some boy band from across the pond you may have heard of, McCartney is armed with a vast repertoire to choose from as he entertains us this year at Lollapalooza.
McCartney's presence is enough to warrant the cost of admission alone and it will be interesting to compare the styles of performance of a man two generations removed from most of the rest of the festival. It's also one of the best features of these types of festivals in general—experiencing musical history right alongside the chart-topper jams of today.
Already bought tickets to Lollapalooza? Leave us a comment with who you're itchin' to see live below.
It's never been easier to sell CDs online with Decluttr! Plus, you can trade in games and sell books online too. Make more cash by selling your old Tech, including trade in iPad, check out our sell my phone page, trade in iPhone and more!
Comments
comments