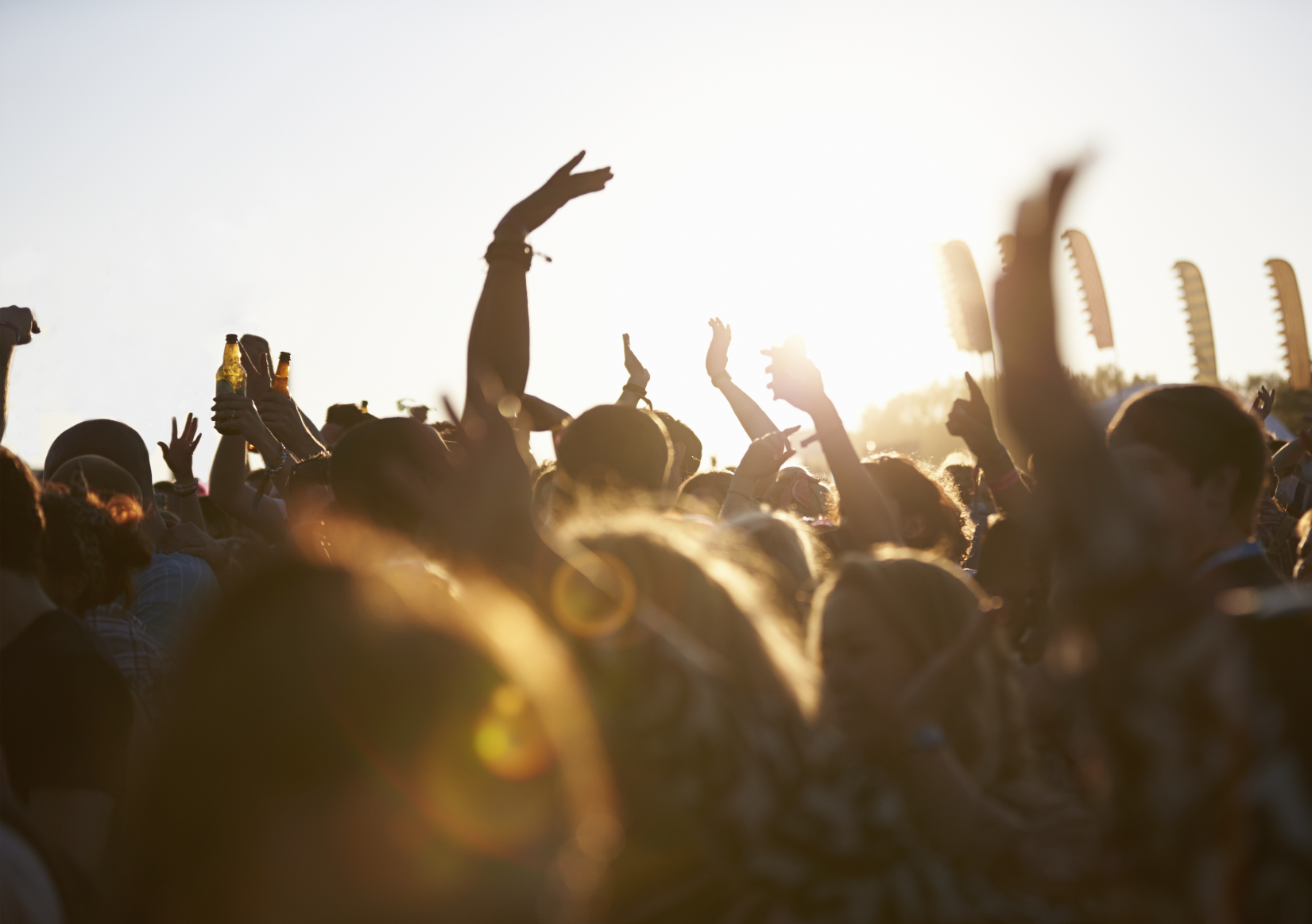 Our Summer Guide to Music Festivals Under $75
When you think of summer, what comes to mind?
No school
Short-shorts
Sandy beaches
Festival season
All the above, dummy
If you answered "e", you are correct (though technically you're correct if you answered anything else, too).  Summertime equals festival time. So if the Bonnaroos and Coachellas and Lollapaloozas are a bit out of your price range, fret not; we've compiled a list of 5 awesome summer music fests for under $75.
Chicago Blues Festival
Genre: Blues
Price: Free!
Where: Chicago, Illinois
When: June 12-14
Who: Austin Walkin' Cane, Buddy Guy, Cash Box Kings, Jarekus Singleton, Johnny Rawls, Lurrie Bell, Marquise Knox, Paul Oscher Trio, Taj Mahal Trio, Toronzo Cannon, Vickie Baker and more.
What: Why not honor BB King's legacy with the largest free blues festival in the world? Since 1984, the Chicago Blues Festival has been a Windy City staple. Did we mention it's free?
Telluride Bluegrass Fest
Genre: Bluegrass/R&B
Price: $70 for a 1-day pass
Where: Telluride, Colorado
When: June 18-21
Who: Hot Rize, Janelle Monáe, John Butler Trio, Lake Street Dive, Mustered Courage, Ricky Skaggs, Rhiannon Giddens, Rhonda Vincent & The Rage, Robert Earl Keen, Robert Ellis, Ry Cooder, Sam Bush Band, Sharon White, Trampled By Turtles and more.
What: Yee-haw! Telluride's 42nd annual Bluegrass Fest is sure to be a whopping, rollicking fun time. The festival runs from 10 a.m. to midnight each day, so be sure you come prepared.
Summerfest
Genre: Rock/Alt/Country
Price: $19 for 1 day; $45 for a 3-day pass; $80 for 11-day pass
Where: Milwaukee, Wisconsin
When: June 24-28; June 30 – July 5 (What's the deal with the 29th? Is Garfield on the planning committee?)
Who: Ed Sheeran, Keith Urban, Kings of Leon, Linkin Park, Lupe Fiasco, Mates of State, Motion City Soundtrack, Sheryl Crow, Smash Mouth, Stevie Wonder, The Flaming Lips, The Rolling Stones, Zac Brown Band and more
What: Referred to as "the world's largest music fest," Summerfest offers more than 800 acts over 11 days and 11 stages. The price is certainly right, and what else is there to do in Milwaukee (besides the obvious visit to Laverne's and Shirley's Shotz Bottling factory)?
Loudwire Music Festival
Genre: Rock/Metal
Price: $79 (We know it's $4 over, but c'mon, it's Weezer!)
Where: Grand Junction, Colorado.
When: June 26-28
Who: A Day to Remember, All That Remains, Chevelle, Hinder, Hoobastank, Linkin Park, Righteous Vendetta, Rob Zombie, Scarlet & The Harlots, Splitfist, Wayland, Weezer and more.
What: This one's new, so be sure to hop on the bandwagon before it gets too crowded. Loudwire offers 3 jam-packed days of rock 'n' roll mayhem. You'll laugh. You'll cry. Your ears will probably bleed from all the noise.
Mixtape Festival
Genre: Pop/R&B
Price: $70
Where: Hershey, Pennsylvania
When: June 27th
Who: New Kids on the Block, Nelly, Salt-N-Peppa, Sugar Ray and Vanilla Ice.
What: Talk about a blast from the past. Hershey's generically-titled Mixtape Festival features all your favorite groups from yesterday, plus Vanilla Ice! Does Joey McIntyre ever age?
Bumbershoot
Genre: Rock/Pop/Hip-Hop
Price: $65 for 1-day pass
Where: Seattle, Washington
When: September 5-7
Who: Cake, Brand New, Brandon Flowers, Chance the Rapper, Ellie Goulding, Faith No More, Flying Lotus, Mikal Cronin, Minus the Bear, Motopony, Neko Case, Social Distortion, The Airborne Toxic Event, The Melvins and more.
What: For 45 years, Seattle's Bumbershoot has been bringing some of the biggest, baddest names in music, so grab a coffee and your umbrella and enjoy one of the summer's best (and cheapest) festivals.
Can't make these festivals? No problem! Here's the next best thing: We've created a Spotify playlist with some of our favorite songs.
Make extra cash with Decluttr today and get an instant price when you sell CDs online, sell textbooks and trade in games! You can also sell Tech, including sell iPhone, make an Apple Watch trade in, head over to our sell my phone page and more. 
Comments
comments