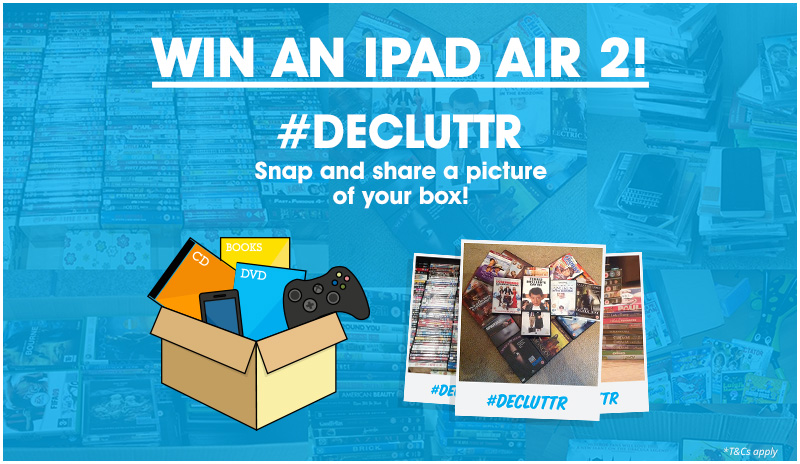 COMPETITION: Win an iPad Air 2 by snapping and sharing a picture of your order!
The iPad Air 2 is awesome but super expensive.
The good news is we're giving away a brand new iPad Air 2 in our brand new competition and it's really, really easy to enter! Just follow these ridiculously simple steps…
---
1. Complete an order
Sell your unwanted CDs, DVDs, Games, Books, Cell Phones and Tech using our valuation engine or FREE app. We buy tons of stuff, even CDs you thought were cool in high school but now cringe just at the thought of owning. Did we mention shipping is totally FREE and we'll pay you the day after your stuff arrives?
---
2. Put all your stuff into a box and take a picture
Here's the fun part! Pack all of your stuff into a single box and take a snapshot. The more creative your shot, the more chance you've got of winning. Again, it doesn't matter what you're selling; you can still win if you're selling an O-Town CD…
---
3. Upload your picture to Facebook or share it on Twitter or Instagram!
Got your winning shot? Upload it to our dedicated Facebook app or post it to Twitter or Instagram using the hashtag #Decluttr.
---
See? Told you it was easy. We're going to pick a winner at the end of each month so you've got plenty of chances to win.
Here are some examples from previous competitions to get your creative juices going…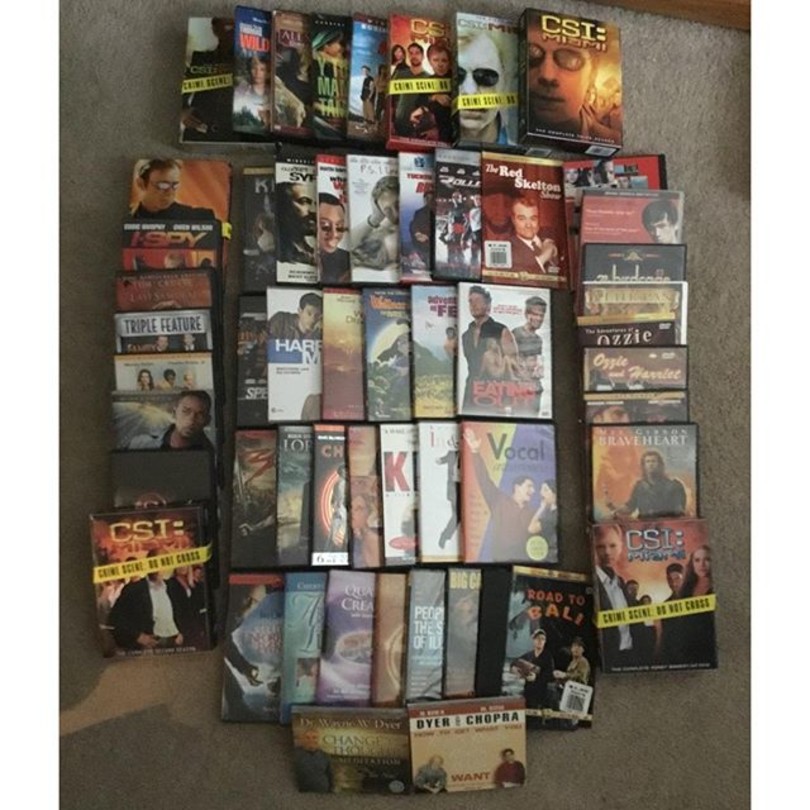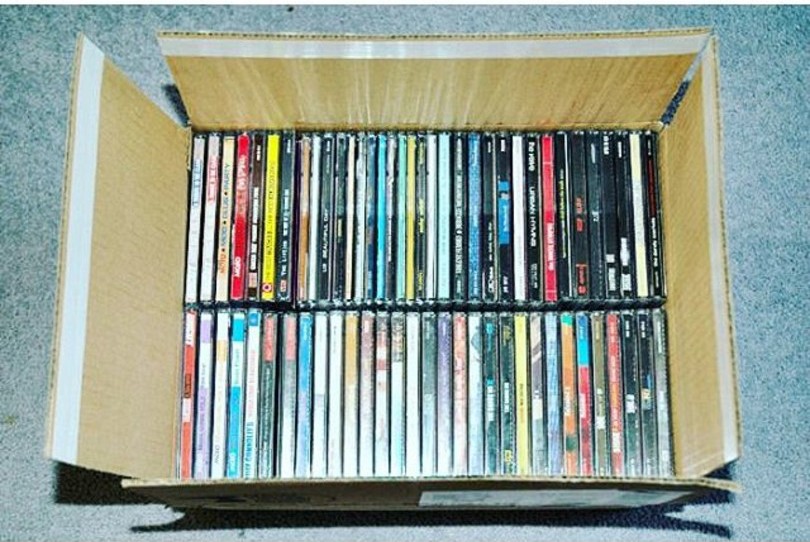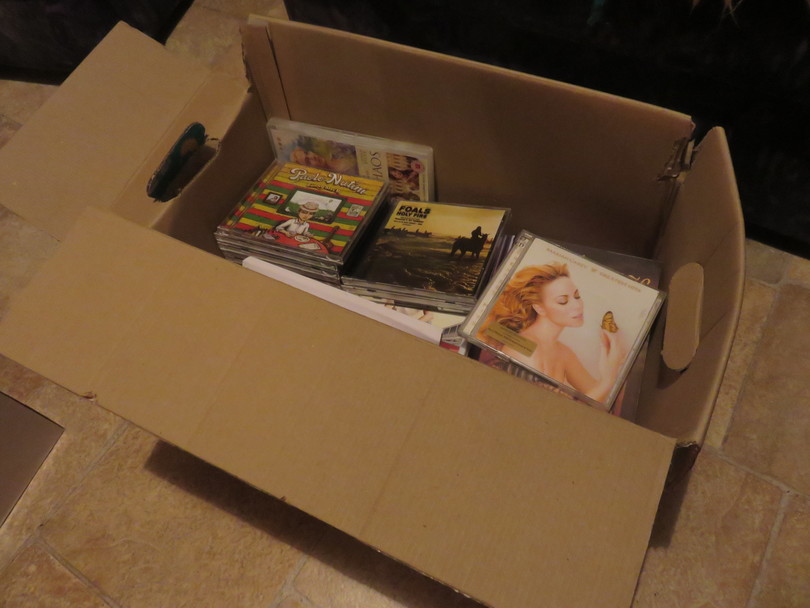 Good luck!
ENTER NOW ON FACEBOOK
P.S: click here for the competition terms and conditions and all that boring-but-important legal stuff.
Comments
comments