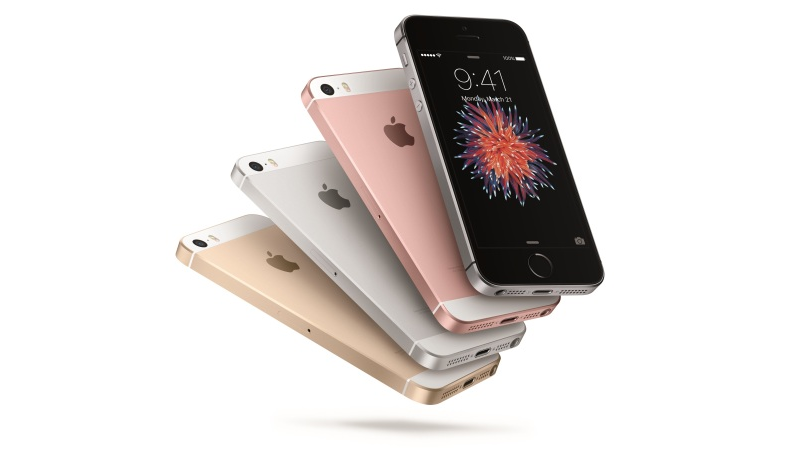 Which cell phone should you upgrade to in 2016?
Choosing a new phone is terrifying. All those specs, all that choice: how is anyone supposed to pick something without having a nervous breakdown?
Well, we're here to help. In this post, you'll find details on the major new phones released this year, helping you make a decision on which to upgrade to without breaking a sweat!
---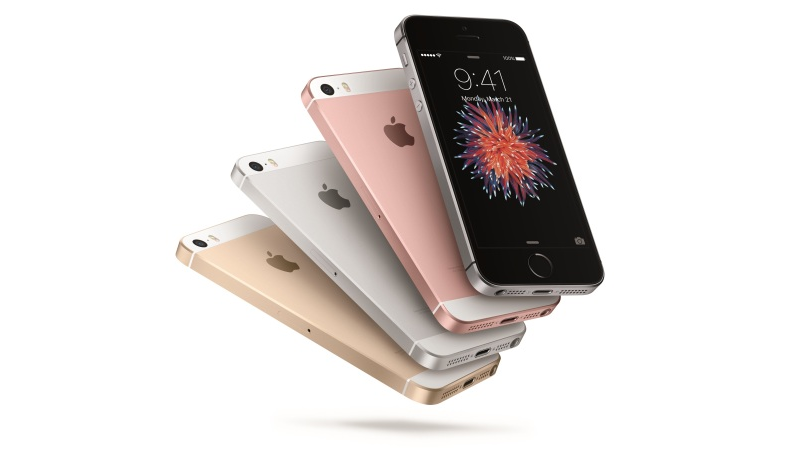 iPhone SE
Apple raised a few eyebrows when they announced the iPhone SE, their latest device based on the nearly 3 years old iPhone 5S.
There is a good reason for mining the past, though. Apple claim that demand for a 4 inch screen is still high, with many customers clinging onto their old devices instead of upgrading to the bigger iPhone 6 family.
And so, we have the iPhone SE. With a 4 inch screen, it shares the same build as the iPhone 5S with a couple of stylistic changes. Fans of the 5S will love it, even if it's not that innovative.
Even Apple wouldn't get away with releasing exactly the same phone with a slightly higher price tag though. Fortunately, the SE packs a huge amount of power into it's tiny frame. It has the same A9 chip as the iPhone 6S, so it can handle the latest games and apps with no issues, while the M9 co-processor chip allows for fitness tracking and voice-activated Siri action.
It's not lacking in the camera department either, packing the same 12 megapixel sensor as the iPhone 6S on the back and a FaceTime HD camera on the front. You'll also be able to shoot 4K video and take Live Photos, GIF-like images that capture the moments before and after you snap a photo.
You also get Touch ID, which provides an extra layer of security. You can also use it to pay for goods using Apple Pay, a feature lacking from the iPhone 5S.
Color-wise, Apple have dialled back the zany options of the 5C, opting instead for the more subtle Space Grey, Silver, Black and (if you're feeling extra classy) Rose Gold.
---

Samsung Galaxy S7 Edge
The Samsung Galaxy S7 Edge (try saying that after a few beers) is an early contender for the best looking phone of the year, looking like something straight out of a science-fiction movie.
The main feature, obviously, is the curved screen. Like last year's S6 Edge, these edges are used for notifications and a few other features. It doesn't feel like an essential feature just yet, but it's definitely getting there.
The 5.5 inch Quad HD screen is one of the best around, delivering serious clarity and possibly the best video-watching experience of any device around. YouTube has never looked so good.
The S7 Edge also features an always on display, which shows the time and date without you having to fumble around for the unlock button. It doesn't eat too much battery either.
Of course, a great screen is nothing without some power under the hood. The S7 delivers in spades, with 4GB of RAM and an Exynos 8890 chip, which sounds like something straight out of Battlestar Galactica.
For your photo taking needs, there's a dual pixel 12 megapixel camera which, thanks to a laser-sharp autofocus, can take perfect pictures even in total darkness. Blurry club selfies are officially a thing of the past.
There's good news for fans of dropping their electronics in the bath too; the S7 is water and dust resistant, with the ability to survive in up to 1 metre of water for up to 30 minutes. We wouldn't test it out, though.
To top it all off, Samsung have included a microSD slot so you can store as many movies, albums and games as you want.
Image credit: Răzvan Băltărețu on Flickr
---

HTC 10
The HTC 10 sticks with the metal unibody design pioneered back in 2013 with the HTC One, although it has added chamfered edges and an all glass front. With a 5.2 inch screen, it's slightly smaller than its competitors but big enough for most people.
Inside, the HTC 10 packs a Snapdragon 820 processor and 4GB of RAM, which in non-technical terms means it's super fast and more than able to handle anything you throw at it. With 32GB internal storage and a microSD slot, you can store a ton of music, movies and games too.
There's plenty to love for aspiring photographers too, with a 12 megapixel rear camera (notice a theme yet?) and an optically optimized front-facing camera for selfies.
The 10 is also capable of recording 4K video and Hi-Res Audio, an unholy combination that makes it the device of choice for people who like to record entire concerts instead of actually enjoying them. Hey, whatever paddles your canoe.
The upside of hi-res audio is that music sounds amazing through the HTC 10, with the BoomSound Hi-Fi speakers producing some of the best sound on the market. HTC have been kind enough to bundle high quality headphones in the box too, although these may not be available on all carriers.
Interestingly, HTC have decided to take a leap into the future and included a USB Type-C port, which allows for faster charging and data transfer, as well as the ability to plug in a cable any way you like – no more fumbling in the dark trying to figure out which way your charger goes!
---

LG G5
You'll have noticed by this point that a lot of new phones share the same specs. The LG G5 is no different. Metal unibody? Check. 5.3 inch screen? Check. 4GB of RAM and a Snapdragon 820 processor? Check and check.
However, the G5 is potentially the most exciting phone of the year thanks to the introduction of modular components (or 'Friends', as LG call them). These allow you to customise the G5 however you see fit; you can swap out the battery for something bigger, add a new camera for sharper photos or add Bang + Olufsen speakers for better sound.
While the modular aspect of the G5 is still very much in its initial stages, it has a lot of potential if you want to use your phone for a specific purpose and don't mind shelling out for extra components.
The G5 also features dual rear cameras, with a 16 megapixel camera for standard shots and an 8 megapixel camera for wider shots. Unlike other devices with dual cameras, the G5 lets you choose which camera to use depending on the situation.
In short, the G5 is an ideal Android device for those who like to customise their device to suit their own needs.
---

Nexus 6P
Google's Nexus 6P offers the purest version of Android on the market, with none of the customisation other manufacturers sometimes add on top. That allows you to tailor Android however you want, which is perfect for those who want complete control over their device.
The 6P is slightly bigger than the other phones in this post, with the QHD AMOLED screen measuring a formidable 5.7 inches. It's one of the best screens available on any device.
The design of the 6P was handled by Huawei, a Chinese manufacturer causing a big stir worldwide. They've done a great job, with a protruding camera bar the only quirk on an otherwise clean and simple build.
Performance-wise, the Nexus 6P relies on a Snapdragon 810 processor. Although it's not as powerful as some other Android devices, it provides a smooth experience.
Other key features include a 12.3 megapixel camera which is especially good in (you guessed it) low light, a fingerprint scanner on the back of the device and a huge battery which can charge to 100% in just over an hour and a half (according to some outlets).
The real selling point of the Nexus 6P, though, is the price: a measly $500, which is significantly cheaper than similar devices.
---

iPhone 7
Apple hasn't released any official details about the iPhone 7, but that hasn't stopped the rumor mill spinning into overdrive ahead of its expected September launch.
Although we don't have any official information, it's fair to assume that there will be 2 models (a regular and 'Plus' version) and that both will use faster A10 and M10 chips. Beyond that, all we have is speculation.
As this is a 'new' iPhone rather than a 'S' model, it's likely that Apple will completely overhaul the design of the iPhone 6. Current rumors include the iPhone 7 having a 3D screen, an edge-to-edge display or a screen that wraps around the entire phone (which would be extremely cool but is very unlikely).
The strongest rumor of all, though, is that the iPhone 6 won't have a headphone jack in order to make it thinner. The rumor hasn't been officially confirmed but numerous sources are claiming it's as good as done.
To get around the lack of a traditional headphone port, rumors suggest you'll either have to use Bluetooth headphones or headphones with a Lightning port connector, which Apple may include in the box. The other rumored alternative is a Lightning adaptor for normal headphones.
Naturally, a lot of people are angry about this change; after all, they may have to buy new headphones just to listen to music on their iPhone. There is even a petition to force Apple to reconsider the decision, which it's worth remembering hasn't even been confirmed yet. It currently has over 300,000 signatures, which could be enough to get Apple to change their mind.
Whatever the case, we won't know for sure until September. If you're an Apple fanatic, it might be worth waiting.
---

Nextbit Robin
You'll have noticed that a lot of the devices in this post look pretty similar. Not the Nextbit Robin, though: with a bright light blue design, it stands out like a clown at a goth convention.
The Robin is the product of a hugely successful Kickstarter campaign which raised over $1.36 million despite Nextbit only setting a target of $500,000.
So why were so many people so eager to support the Robin? Simple: storage!
The Robin's main killer app is its ability to shift photo and apps you don't use to the cloud, giving you more space on your device. If you need to use an app, you can download it again with a single tap. You get 100GB of cloud storage when you buy a Robin, which is more than enough for most people.
Although the Robin lacks the power of its rivals, it still packs a punch with a Snapdragon 808 processor and 3GB of RAM. The 5.2 inch screen and 13 megapixel camera are great too.
If you're looking for something unique, and you're constantly running out of space on your current device, the Robin could be for you.
---
Which cell phone are you upgrading to this year? Let us know in the comments.
Before you upgrade, don't forget to sell your cell phone with Decluttr or check out our sell my iPhone page! It's totally free and super easy too: just get an instant price, pack your device into a box and ship it for FREE. We'll then pay you the day after it arrives, giving you fast cash to put towards your shiny new handset!

Comments
comments