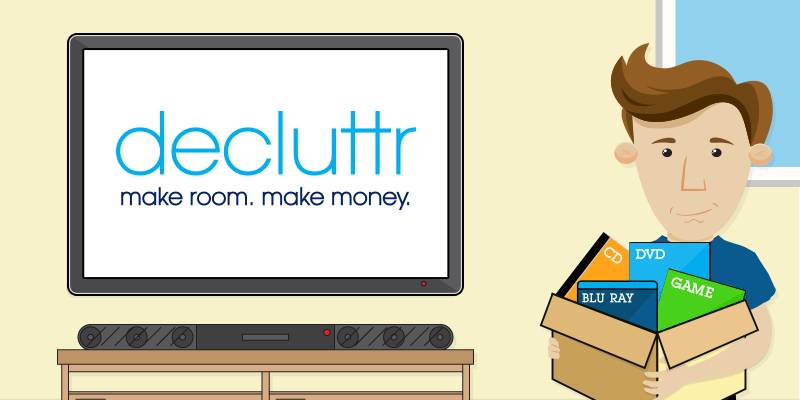 20 life-changing tips from decluttering experts
We all know how difficult decluttering can be: all that time, all that effort, all that stuff! It's overwhelming just thinking about it, let alone actually doing it.
You can't just put it off though. Decluttering is an essential part of home maintenance, and is proven to alleviate anxiety and stress too.
Sometimes all you need is inspiration. That's why we've gathered 4 of the internet's best decluttering experts to provide their top decluttering tips!
---
Cori Bamberg from Ditch the Clutter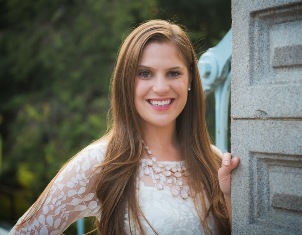 Cori Bamberg is the owner of Ditch the Clutter, Boston's premier home and office professional organizing services company.
Ditch the Clutter helps clients get organized and make the most of their space and time. Cori is a CPO (Certified Professional Organizer) and expert on efficiency as well as solving organizational challenges.
She focuses on accomplishing client goals, creating systems and ease – especially during life's transitional periods such as moving, marriage/merge, job-related, a new baby and more.
Here are her top tips for getting organized and staying that way!
Group like with like – bring items together in the way you use them (color, style, use).
Determine what items still make sense for your current space and lifestyle, let everything else go (exception to this being memorabilia – this can be moved to an archival/not highly accessed area that can be well organized).
Create homes for items where you use them (i.e. outerwear coats/accessories by door).Wait to buy organizing products – use what you have in your home first.
Once you have the system down, you can replace with things that are truly best suited to your space.
Leave or schedule time (reminders work really well!) in your day to keep up with your systems to stay on track and organized.
---
Leticia Pfeiffer from Styled and Organized Living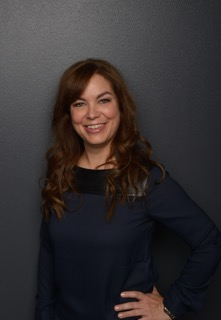 Leticia Pfeiffer CPO is a Certified Professional Organizer from Texas and the founder of Styled and Organized Living. She helps clients use their space and manage their time effectively, redirecting things and obligations which clutter your life.
She has been the President of the National Association of Professional Organisation DFW and frequently gives talks and seminars on decluttering. She has also worked on the A&E show Hoarders. Here are her top tips for decluttering!
If you like to keep papers on a countertop/desktop, use a tray to give them a home.  When the papers reach the top of the tray, it is time to edit.
Store packaging creates visual clutter.  When you buy new paper towels, juice boxes, etc, take them out of the packaging and store in a basket on a shelf.  Neatly line up paper towels on a shelf.
Individual drawer organizers in multiple shapes and sizes will instantly declutter a make-up, office or catch-all drawer.
Make your bed every day.  It's the largest item in your bedroom.  Having it made frees up physical and visual space creating a more peaceful environment.
Take 20 minutes every night to put clutter away in its proper home.
---
Laura Ellis from Organized By Ellis
As well as running Organized by Ellis, Laura Ellis is the Vice President of the Los Angeles Chapter of the National Association of Professional Organizers. She has over 20 years of experience in organization and helps her clients to pursue a simpler way of living.
Here are her tips to help you clear clutter like a pro!
Begin with the end in mind. Start with your vision because you have to know where you're going before you figure out how to get there. Write down how you want your place to look and feel when it's clutter free.
Buddy up. Grab a friend and have them be your organizing buddy. Choose someone who is positive and won't judge you or your stuff. Their job will be to keep you focused on the task at hand. It's easier for a friend to keep you on course because they're not emotionally attached to your belongings.
Make your project a priority. Act as if you were paying a Professional Organizer to come to your home for a declutter session. Schedule it and stick to it.
Set a timeframe. It's easier to do a job if you know there's an end time. If you have 30 minutes to declutter set a timer and stop when it goes off. Having a limit will make moving through your clutter a lot easier.
Choose now! Clutter is delayed decisions. If you pick up an object and put it aside because you'll "decide about it later" then you're adding to the problem. Force yourself to make the decision then and there. Are you going to keep it or is it time to let it go?
---
Marty Stevens-Heebner from Clear Home Solutions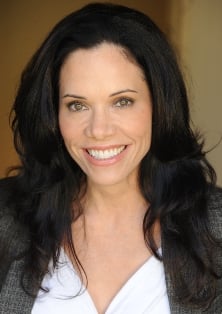 Marty Stevens-Heebner is the CEO and founder of Clear Home Solutions©, which helps clients throughout Southern California declutter and organize their lives, removing the anxiety and stress associated with disorganization.
She serves on the board of the National Association of Senior Move Managers and was the first Certified Senior Move Manager in the US. Marty's also a Certified Professional Organizer and Certified Aging in Place Specialist.
Here are her 5 tips for getting organized and staying that way:
Break it down. Rather than looking at your entire kitchen or your whole garage and wondering how you'll ever get it organized, break each room down into steps.  Then schedule each step – but you only have to do one at a time.  One drawer, one cabinet at a time.  Slowly but surely, you'll get the job done.
Concentrate on one area or room at a time. It's easy to get distracted and wander between rooms.  Keep yourself focused until the area you're working on is sorted and organized.
Localize items where you actually put them to use. Do you pay bills in the kitchen?  Then set up a bill-paying area there.  My personal filing cabinet's in my garage so I can easily tuck receipts away before I head into the house.  Work with your current habits and improve them rather than creating a system that's inorganic to your way of doing things.
"The Two-Minute Rule," based on an idea from inspiring book Getting Things Done: The Art of Stress Free Productivity. If something will take less than 2 minutes to accomplish – such as paying a bill, filing the day's receipts away or emptying the dishwasher – just do it.    Otherwise, we tend to let 20 two-minute tasks pile up and that can feel overwhelming.
Go vertical. When you can stand things up or hang them from a wall, you save space.  We all love shelves.  Pegboards are great for organizing things, especially in the garage.  Store your baking pans on their sides and you'll create much more room in your kitchen cupboards.
---
You can find even more top tips on each of our experts' websites, as well as all the info you need to book their services. Feel free to share your own tips in the comments too.
If you're ready to declutter, sell your CDs, DVDs, trade in Games, sell textbooks and trade in iPhone with us. Click below to get started.

Comments
comments