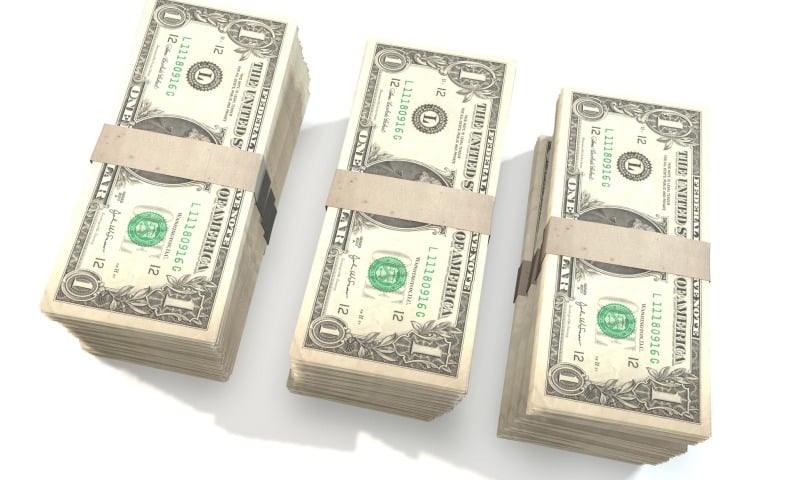 How to save up for a new games console
With the Xbox 360 and PS3 gradually fading into the rearview, most gamers are making the leap to the next generation.
For a lot of us, though, it's not as simple as heading to the store and picking up a PS4. New consoles ain't cheap, and saving up for one ain't easy either.
It's not impossible though. Here are some top tips to help you save up for a new console.
---
Look out for deals
The Xbox One and PS4 are in fierce competition, as are retailers. As such, there is an ongoing price war and the big winners are us!
You rarely have to pay full price for a new console these days, especially as the Xbox One and PS4 are approaching their 3rd birthdays. When you're on the hunt for a new console, keep an eye out for price cuts and deals.
If you're willing to spend a bit more, look out for bundles too. While they're more expensive up front, you'll get a couple of great games that would set you back more if bought separately.
---
Sell your old console
Shameless self-promotion part I: Sell your old console with Decluttr and make extra cash. It's super easy, fast and cheap too. We'll even pay you the day after your console arrives, meaning you can upgrade sooner.
Plus, you'll have nothing to play once it's gone, giving you extra incentive to save!
---
Sell your unwanted CDs, DVDs and Games
Shameless self-promotion part II: you could be sitting on a goldmine without realising it. Scan your CDs, DVDs and Games using our FREE app and find out how you could make – the results might surprise you.
It doesn't take much effort to sell either. Just pack your items into a box and send them to us for FREE!
---
Have a yard sale
Once you've sold all your CDs, DVDs, Games and Electronics with Decluttr (obviously!), dig out anything else you can sell for a few bucks. Clothes, old toys, musical instruments, whatever; you'll be surprised what people will pay good money for! Set it all out in the yard and get selling.
If a yard sale doesn't appeal (or you don't have a yard), try eBay or Craigslist.  You can find some great tips for selling online here!
---
Save, save, save!
We teamed up with the excellent How to Adult to present some awesome ways to save money. Check out the video below!
If you can't watch right now, here are some top tips.
Drink water. Seriously, it'll save you an absolute ton. That $3 you spend on a coke when you eat out soon adds up!
Buy in bulk. Buy loads of stuff up front and you'll save in the long run – especially if that stuff is on sale.
Have no-spend days. See how many days you can go without spending a single dollar on anything but the essentials.
We don't want to sound like boring parents but it's a good idea to set up a separate bank account for your savings too. Not only is your cash more likely to get stolen from under your bed, but you'll be more tempted to spend it too.
---
Recycle
If you drink a lot of coke or eat a lot of tinned food, you could be sitting on a lot of money. Take it down to your local recycling center and see how much you can make.
---
Use your talents
You've got a talent, right? If you can write, you can make a few bucks freelancing. If you've got Photoshop and some design knowledge, you can design logos for people. You can busk, sell paintings, become a handyman, do some gardening, babysit – as long as you can do a good job, you can make some decent money and take another step towards that new console!
---
Make easy money online
Believe it or not, Decluttr isn't the only easy way to make money online. You can also make a few bucks carrying out tasks for companies, completing surveys or offering your services to others. Here are a few examples to get you started:
The Mechanical Turk is an Amazon scheme that pays users to complete tasks that aid companies. You can pick and choose your tasks but bear in mind that payments are usually pretty low, so you'll have to work often to make decent money.
Swagbucks is a great way to make cash by taking surveys. The more surveys you take, the more you get paid. Again, you won't become a millionaire but it's a nice little income to put towards that new console.
Finally, try using Fiverr. People offer all kinds of services on here, each charging $5. You can offer any kind of service, providing it's legal. Record voiceovers, proof read, write articles, whatever. If you've got time and a decent service, you'll make money.
---
Don't buy stupid stuff you don't need
The most important tip of them all. Before you buy anything, ask yourself: do I really need this? You'll save a ton of money, trust us.
---
Good luck with saving! If you're ready to start selling your CDs, DVDs, trade in Games, sell iPhone and Electronics, click below.

Comments
comments