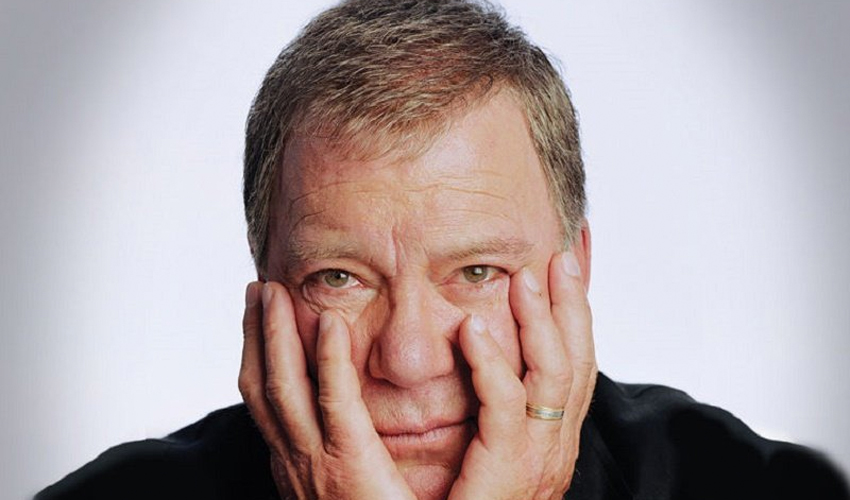 Don't Quit Your Day Job: 7 Actors Who Should Never Sing Again
Sometimes actors seem like they can do anything. And sometimes it's painfully obvious that they can't. The best actors are usually ones who are versatile, able to bend their talent in a way that meets the needs of their roles.
But what happens when good actors go too far?
Here are 7 actors who decided to become musicians. Some are bad, some are REALLY bad and some are just plain funny. Judge for yourself below.
---
Steven Seagal
Actor, activist, martial artist, law enforcement officer: is there anything this man can't do? Apparently, yes: he can't sing. In 2004 the world was blessed with Steven Seagal's Songs From the Crystal Cave, a jazzy blues album. But the fun didn't stop there; Seagal released another album, Mojo Priest, in 2006.
We're still waiting for the duet with Stallone.
---
Bruce Willis
In between taking down radical communists and blowing up half of New York City, Bruce Willis was touring the world as a Motown artist. We're totally serious.
In The Return of Bruno, Bruce Willis turns from tough guy to blues rock singer. His music can best be described as a cross between Huey Lewis and The News and Randy Newman, also known as the guy who scored the Toy Story movies. Yippee-ki-yay, Bruce. Or should we say Bruno?
---
William Shatner
Listening to William Shatner's music is like watching Captain James T. Kirk interrogating T.J. Hooker while watching Priceline commercials. In other words, it's totally mind-blowing.
The single greatest accomplishment of Shatner's career is the fact that you never know if he's being sincere or if it's all one big act. Either way, his music is oddly captivating.
---
Joe Pesci
Remember that scene from Goodfellas where Joe Pesci's out with his mob buddies and beats up the waiter when he brings the check? That was terrifying. Well, not as terrifying as Pesci's music.
Pesci's released two albums, Little Joe Sure Can Sing and Vincent Laguardia Gambini Sings Just for You. The latter is even stranger than it sounds, with Pesci rapping about the mob and My Cousin Vinny over delicate jazz arrangements. Parental Advisory is strongly advised.
---
Lindsay Lohan
You may not have known this (because they sucked), but Lindsay Lohan released two full-length tween albums. Her first release, Speak, came on the coattails of her 2004 cinematic hit Mean Girls and actually went platinum.
She's got the look; she's got the auto-tune. Too bad she doesn't have the talent.
---
Russell Crowe
Before Russell Crowe was slaying Roman Emperors and solving math riddles he was known as "Russ le Roq," an inspiring singer/songwriter with great '80s hair and a cool rockabilly attitude.
His ragged vocals range from grungy to… also grungy. His duet with Chrissie Hynde of the Pretenders was pretty cool, though.
---
David Hasselhoff
You have to give credit where it's due. David Hasselhoff might be the only musician to successfully build a career on not only being mediocre but also embracing it. You can actually see as his albums evolve from generically bad to hilariously funny.
The Hoff's apparently huge in Germany. What other artist can brag about their music helping bring down the Berlin Wall?
Runners-up include Billy Bob Thornton, Scarlet Johansson and Kevin Bacon's Bacon Brothers band. Oh, and we definitely can't forget the late, great Rodney Dangerfield's horrendously hilarious foray into rap.
---
OK. Maybe we're being a little harsh here. The Return of Bruno isn't that bad. We still wouldn't call it good, though. What do you think about this list? Chime in with your comments below.
Looking to make extra cash? Trade in with Decluttr today and get an instant price for your stuff! Sell your old tech, including trade in iPad, trade in iPhone, head over to our sell my phone page and more. You can also sell CDs online, trade in games, sell DVDs or sell books online.
Comments
comments