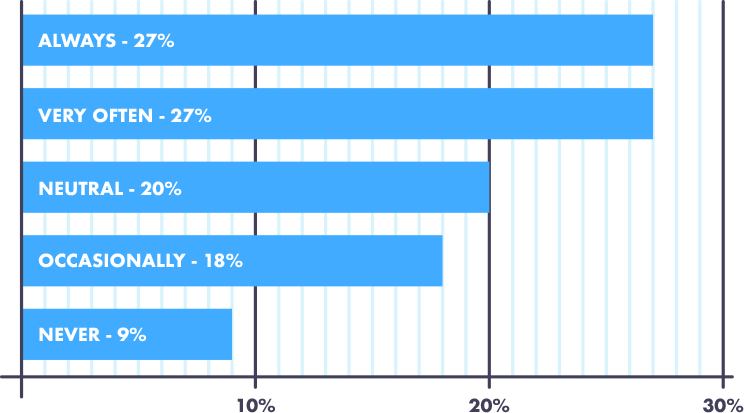 How often Americans consider other options before upgrading through their carrier.
Yet, only 40% of consumers say they're willing to pay an extra $10 monthly to access a 5G network from their carrier.
Although the facts say we're more likely to stick to our carriers, it's 100% worth doing your research to find a better deal! Especially if 5G isn't on the top of your priority list.
Want to upgrade your cell phone? If you still intend on staying with your carrier, selling your old cell phone can give you cash towards a new device! Want to make the switch? You can sell Verizon, AT&T, Sprint and T-Mobile phones with us!
If you want to save money on your next handset, don't forget to check out the Decluttr Store. We've got a huge range of refurbished cell phones to choose from, including refurbished iPhone 7 handsets and great Samsung phone deals!
*This survey was fielded from August 1-5, 2019 and included 2,003 Americans who own smartphones. Consumer sample provided by panel provider, InnovateMR.