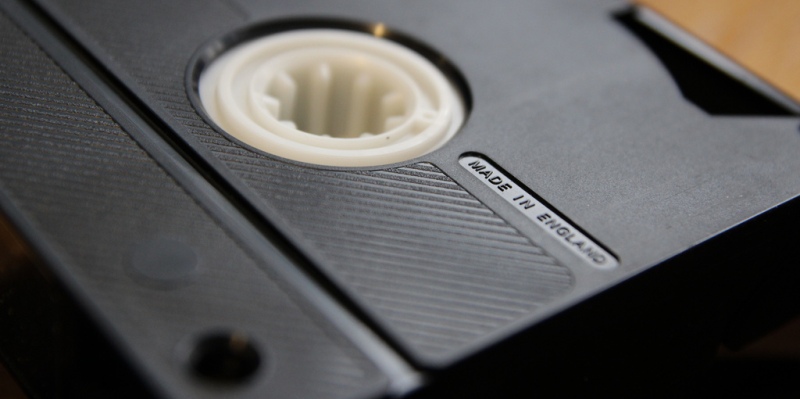 Do you own any of these super valuable video tapes?
Unlike vinyl, no-one misses VHS. All that rewinding and tracking, all that static – gross.
As a result, most VHS tapes aren't worth much. You might get a couple of cents, but that's about it.
However, there are a few tapes that a worth a ton of money to collectors. If you've still got some valuable VHS tapes lying around, take a look through the most valuable VHS tapes and see if you own any of these rare gems!
Want to find out how much your DVD collection is worth instead? Sell DVDs with Decluttr and get a FREE instant price!
---
Song of the South
Song of the South, released in 1946, tells the tale of a young boy who moves to a plantation in Georgia and befriends Uncle Remus, who shares fable-like stories about Br'er Rabbit.
It's an important film in Disney history: it was the first Disney movie to feature live actors, it inspired Splash Mountain at Disney World and it features Zip-a-Dee-Doo-Dah, which remains one of Disney's most beloved songs.
It's also never been released on DVD because a lot of people think it's incredibly racist. Even Disney CEO Bob Iger has apparently been quoted as calling it 'fairly offensive', so it's unlikely it'll see a home release any time soon.
Still, a lot of folks grew up with this movie and there is demand for VHS copies – especially as an official VHS was never released in the US. If you have an original copy, it can sell for anywhere between $40 – $100 – that's one valuable video tape right there!
---
Frankenstein's Castle of Freaks
According to research from loveantiques.com, Frankenstein's Castle of Freak is one of the most valuable videotapes in the world, which is remarkable considering most people have never heard of it.
Frankenstein's Castle of Freaks is a cult Italian horror movie from 1974 and is based on (as you might have guessed) the Mary Shelley novel about a mad doctor and his monster.
However, instead of focusing on the themes of identity and morality, Castle of Freaks features a bunch of monsters escaping from Frankenstein's castle and wreaking havoc on the world. There are also a lot more naked ladies than the novel or the Robert De Niro movie.
Like a lot of cult horrors, Frankenstein's Castle of Freaks is extremely hard to find and can easily fetch over $1,000 if you find the right buyer!
---
Let It Be
Let It Be chronicles the final days of one of the most influential pop bands ever and includes one of the most iconic images in pop culture history, the Beatles' final rooftop gig.
And yet, you can't get it on DVD anywhere. Apparently, a digital release has been blocked by the remaining members of the Beatles due to some of the tension and arguments shown in the movie, which includes George Harrison quitting the band and John and Paul falling out over Yoko Ono.
One of the few ways to watch the movie these days is on VHS, and even those are pretty rare. If you have a copy, you can sell it from anywhere between $50 to $100 online.
---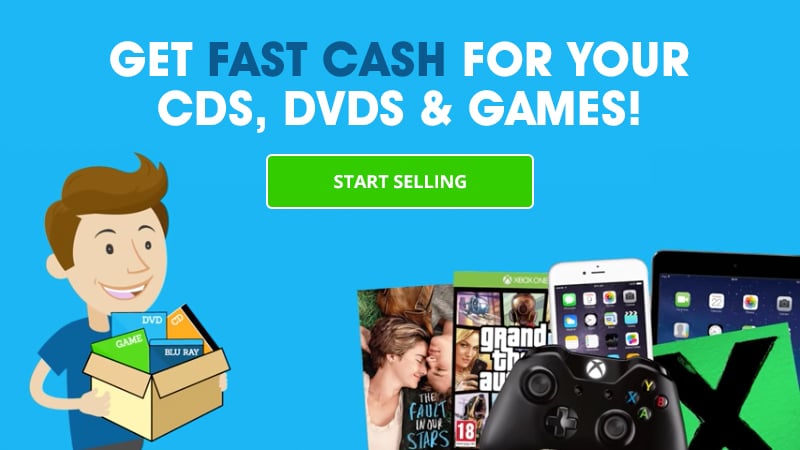 ---
Beauty and The Beast – Black Diamond Version
Did you know valuable Disney video tapes exist? Between 1988 and 1993, Disney VHS' featured a black diamond (the shape, not a jewel!) on the side of the box. This black diamond features either the word 'Classics' or Walt Disney's signature.
Unsurprisingly, they're worth a lot of money – especially Beauty and the Beast. If you own a copy, you might want to sit down before reading the next few words: it could be worth over $18,000!
A quick look online reveals copies listed for insane amounts of money. However, it's important to note that these are just list prices and we doubt anyone is actually buying them. But, the video's reputation should be enough to earn you at least $50 – it's not quite $18,000, but that's great money for a video tape.
---
The Godfather Saga
Back in 1977, Francis Ford Coppola created a new edit of the first two Godfather movies especially for TV. It rearranged events from both movies into chronological order, with Robert De Niro's flashback scenes in Part 2 leading into the first film.
It was released on home video as a boxset with the third film in 1990, although it's now extremely hard to find. We found a couple of copies selling for over $60, with one seller asking for over $300!
---
The Evil Dead
Sam Raimi's cult horror has an extremely dedicated following, although you'll need a special copy of the movie if you're going to make big bucks.
Cool covers seem to be the main attraction, with certain Japanese editions bringing in around $100. The real money maker, however, is the ultra rare 'Not Guilty' edition, which was released in the UK after a ban on the movie was lifted. It can fetch over $300 online.
---
Star Wars Trilogy
Star Wars fans are willing to spend a lot of money on memorabilia. In other news, the Pope is a Catholic.
There are a bazillion versions of the Star Wars trilogy out there, with various versions of the movies floating around (depending on what 'improvement' George Lucas felt like making.
Among the most valuable Star Wars video tapes are the CBS/FOX Original releases, which feature the original movie poster artwork and a red hi-fi sticker. They can earn anywhere between $30 – $100.
The 1990 Trilogy boxset is also quite rare, and it was the first time all 3 movies were included in the same collection. You could make around $40, possibly more!
---
The Wild Life
Directed by Art Linson and written by Cameron Crowe (who had yet to direct anything), The Wild Life is a teen comedy set in LA, starring Chris Penn, Eric Stoltz, Lea Thompson, Rick Moranis, Sherilyn Fenn and Randy Quaid. It's considered a kind of sequel to Fast Times at Ridgemont High.
This one is unavailable on DVD apparently because of the soundtrack, which features Prince, Madonna, Van Halen and more. Presumably it would cost a bomb to secure all the rights for a DVD release. Thanks to the popularity of Crowe's other films, this one can go from anywhere between $20 – $40!
---
If you don't own any of the valuable video tapes in this post, don't worry: you can still make fast cash when you sell DVDs, recycle CDs, trade in iPads and Games with Decluttr – plus, you can trade in iPhone devices, sell cell phones and electronics too. Best of all, it's completely FREE. Sell stuff online today, just click below to get an instant price.

Plus, we also have an online store where you can buy second-hand movies and refurbished tech! Shop our Decluttr Store for fantastic prices on high quality items.
Comments
comments