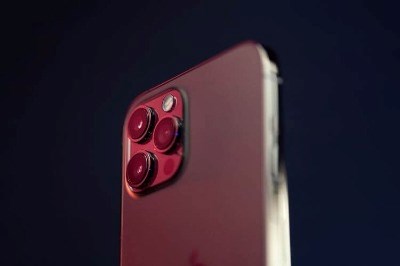 We're expecting new phones from Google, Samsung, Motorola and, of course, Apple. Here's a summary of the rumors so far - for the full lowdown, check out our dedicated phone rumors report!
iPhone
Apple is expected to launch their latest flagship phone range in September 2022. It is likely to consist of four devices: the iPhone 14, iPhone 14 Pro, iPhone 14 Max and iPhone 14 Pro Max. 
We're expecting a change to the design, with the famous 'notch' potentially replaced by a punchhole camera. The 'camera bump' may also become a thing of the past, with a thicker chassis to accommodate for the powerful camera system. 
According to rumors, instead of using steel or aluminum to construct the iPhone, Apple may choose to use titanium. 
Plus, rumors suggest we may see improvements to efficiency and power with the help of the A16 chip. It's also been mentioned the whole range will feature an improved ultra-wide camera! 
Take a look at our iPhone rumors page for the full info!
Google
According to reports, Google will release their first foldable phone in 2022: the Google Pixel Notepad. 
Google hasn't officially announced the Notepad but assets within the Android 12L OS suggest they are developing foldable tech in some form. 
Read more about the Google Pixel Notepad.
Google Pixel 7
One Google phone we know for certain is going to launch in 2022 is the Google Pixel 7. According to the latest phone rumors, we can expect to see the new model in October. 
Rumors suggest the new Google Pixel 7 will have a similar design to the Google Pixel 6, including screen sizes. 
Plus, the new model is rumors to have the next version of Google's Tensor chipset, making it more powerful. Android 13 is also expected to come with the new Google Pixel 7. 
No more information has been released up to now, but we can't wait to see what Google has up its sleeve for the Pixel 7.