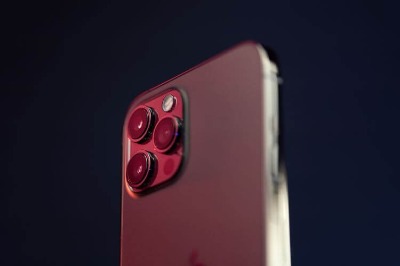 Display
As previously mentioned, there will be two main displays available: a 6.1" 'standard' screen and a 6.7" screen for the Plus and Pro Max (or Ultra) models.
Reports suggest that all models will incorporate the Dynamic Island feature, which is a refreshing change from last year as this feature was kept solely the Pro Models. However, only the Pro models will provide an Always on Display with refresh rates of up to 120Hz.
Design
Leaks indicate that the iPhone 15 design could deviate slightly from the iPhone 14. These changes include thinner bezels, curved edges, and a brand new frosted glass back across all four models. Breaking from tradition for the first time in over a decade, Apple could also transition from the Lightning port to a USB-C port for charging.
Reports also propose that Apple has replaced the customary switch-style mute button with a press-type button. The rumors don't end there; this enhanced mute button could also serve as a customizable action button for various functions such as activating the flashlight, capturing a screenshot, and more.
An previously stated, rumors suggest that the entire iPhone 15 series will adopt the Dynamic Island feature, previously limited to the iPhone 14 Pro and Pro Max models exclusively.
As for colors, the standard iPhone 15 and 15 Plus lineup is anticipated to launch in Midnight, Starlight, red, along with new pink, blue, and green. The Pro and Pro Max (or Ultra) selection will be offered in gold, silver, black, in addition to new red and blue shades.
Processor
Similar to the iPhone 14 series from last year, the upcoming iPhone 15 and Plus models might not be equipped with a 'new' chip. Strong indications suggest that the flagship model and the iPhone 15 Plus will adopt the same A16 Bionic chip found in the iPhone 14 Pro and Pro Max models.
On the flip side, the iPhone 15 Pro and Pro Max (or Ultra) could be outfitted with Apple's most recent processor - the A17 chip. It's probable that the iPhone 15 and 15 Plus models will boast 6GB of RAM, while the iPhone 15 Pro and Pro Max models will experience an enhanced 8GB of RAM.
Cameras
Allegedly, the entire iPhone 15 lineup will boast extra megapixels for the main camera lens.
Some sources suggest that the iPhone 15 Pro Max (or Ultra) model will feature a periscope lens and a new Sony sensor for the primary camera, which would further differentiate the Pro Max from the Pro models.
Likewise, the Pro model could receive some improvements, including an upgraded chipset and enhancements to the low-light and exposure sensors.