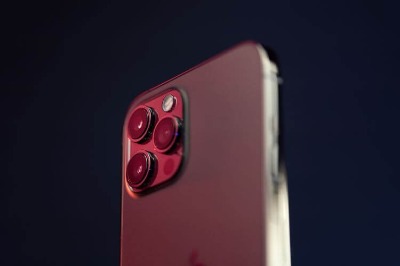 Display
As previously mentioned, there will be two main displays available: a 6.1" 'standard' screen and a 6.7" 'Max' screen.
The biggest news is that we might finally bid farewell to the infamous 'notch'. Apple is apparently considering embedding the front camera in a punchhole instead, with Touch ID integrated via an under-screen scanner. 
It has also been suggested the new iPhone range will support 120Hz ProMotion across all models (not just the Pro models).
Design
It's rumored 2022 may also see the end of the 'camera bump', with Apple introducing a thicker chassis to accommodate its impressive camera tech. 
The new iPhone may also include a 'vapor chamber thermal system'. Although it sounds like something from Star Trek, it's actually a cooling system that will compensate for faster 5G speeds and higher processing power. Apple may keep this one in their back pocket for a future iPhone though. 
Apple may also use titanium to construct the iPhone rather than steel or aluminum. This means fewer scratches and maybe even a bit more protection against drops.
It's also been suggested the standard iPhone 14 range will launch in black, white, blue, red, and purple colorways, while the Pro models will be available in graphite, gold, silver, and a purple that shifts tones depending on lighting conditions.
Finally, there's the rumor that comes up almost every year: that Apple will swap the Lightning port for a USB-C port, or get rid of the port entirely in favor of wireless MagSafe charging. There isn't any concrete evidence to support this claim though!
Processor
We can say with relative certainty that the new iPhone range will feature a powerful new chip, and that chip will likely be called the A16. 
There are suggestions the iPhone 14 will also feature Qualcomm's Snapdragon X65 5G modem, which is the world's first 10 gigabit 5G modem. 
There's also been rumors that all models in the iPhone 14 range will feature 6GB RAM and the same storage capacity options as the 13 range. 
Finally, Apple may introduce satellite-based emergency features so users can send texts even if they don't have network coverage.
Cameras
The entire iPhone 14 range is rumored to include improvements to the ultra-wide camera, with the potential addition of periscope zoom for higher quality zoomed-in photography.
The most exciting camera rumors refer to the Pro models, with some sources claiming they will have a 48-megapixel camera and 8K video recording capabilities. 
It's also been suggested the front lens may receive an upgrade, with a wider f/1.9 aperture (to allow sharper focus and improved depth) and the addition of autofocus.