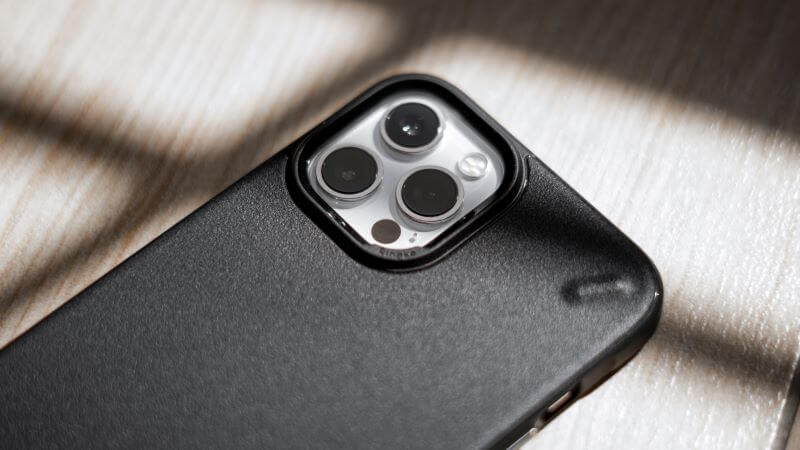 What is the best Phone Case for iPhone?
Whether you've got a shiny new iPhone or your old iPhone case has worn out, don't fall down the rabbit hole of browsing and researching for the best case to protect your device… we've done the hard work for you.
Keep reading to find out the best phone case for iPhone models!
---
In this blog:
---
iPhone 15 case
It's all well and good having extra strong glass and a titanium build (available on Pro models), but that doesn't mean that the iPhone 15 is completely shatterproof. One accidental drop and it could be game over… so the moral of the story is, invest in a case!
Here are some iPhone cases we think you'll like!
Apple iPhone Silicone Case
If you want to keep your iPhone 15 protected but with a wider choice of colors, then this case is perfect. It's MagSafe compatible and available for the iPhone 15, 15 Plus, 15 Pro, and 15 Pro Max.
This case is by Apple and is made from a soft microfibre, which protects against scratches. It is available in Orange Sorbet, Winter Blue, Guava Clay, Light Pink, and Black.
Urban Armor Gear
If you're looking for a tough and sturdy case and don't mind shelling out some extra bucks, then browse through Urban Armor Gear cases on Amazon. They're highly protective so no need to panic if you drop your device and the majority of the cases are MagSafe compatible. However, they are on the pricier side and are priced up to $100. 
ESR Silicone Kickstand case
If you want a few extra features with your case other than just protection, then get yourself an ESR silicone Kickstand case. You'll get a kickstand and a lens protector all in one. These cases have a sleek design and when you're not using the kickstand, it acts as a protective ring around the camera. Head over to Amazon to browse the different cases.
---
iPhone 14 case
From ultra-protective iPhone 14 cases to more budget alternatives, check out some iPhone cases we think you'll love!
Apple silicone case
If you're looking for a safe bet, then go with an Apple case. The design is basic but it does the job of protecting your iPhone 14, so if you want a standard case that you can rely on, this is perfect. It includes MagSafe and is available in the following colors; Midnight, Storm Blue, Chalk Pink, Lilac, Elderberry, Succulent, Sunglow, and Product Red.
Tech21 Recorvd
This model is still on the basic side but it has a decent grip, raised camera protection, and even includes MagSafe… win-win! Plus, if you're all about sustainability, you'll be happy to know it's made out of recycled materials. This case is available in Denim Blue, Saddle, Taupe, Khaki, and Off-Black, so if you would rather stick with more sophisticated colors, this iPhone case may be the one for you.
Scooch Wingman Case
A rugged case and a kickstand… what's not to love? You can rest assured your iPhone 14 or iPhone 14 Pro will be protected with a Scooch Wingman Case. It comes in a few different designs and is a fully functional case, with a kickstand, and finger grip and it can even be used as a car vent mount. Browse your next case over on Amazon or at Scoochcase.com 
---
Phone cases for iPhone 13
Otterbox Symmetry Series Plus
Whether you've had an Otterbox iPhone case previously or you're new, this brand is known for creating protective cases. If you don't want a bulky case but a slim design, then the Symmetry Series Plus model may suit you better. It's sleek and protective and there is also a MagSafe version which will cost more. In general, Otterbox cases are great and come in all different colors. You can browse this case or other versions over on Amazon or the Otterbox website.
Caseology Cases
If you're on a budget and don't have a preference for design, you can get a Caseology case for around $15 at Amazon. Unfortunately, they don't have MagSafe but they do feel similar to the Apple Silicone cases but priced cheaper. They're basic but they still protect your phone.
Speck Cases
If you're prone to dropping your phone, some of the newest Speck Cases have a decent drop protection of 13 to 16 feet. They also sell cases with built-in MagSafe and cases with excellent grip. You'll also find them in all different designs from clear to colorful. Check out Speck Cases over on Amazon.
---
Apple phone cases
If you own an older model or the cases we mentioned don't quite fit what you're looking for, here are a few other options to consider. The most popular brands for iPhone cases include Otterbox, Tech21, Caseology, Apple, Spigen, and ESR.
We recommend having a look at their websites or Amazon to browse the different models. You'll find a range of prices, designs, colors, and protection.
---
Upgrading soon? Buy and sell iPhones with Decluttr! We've got a huge range of refurbished iPhone models to choose from over on the Decluttr Store for less and you can make your next device cheaper when you trade in iPhone devices with us.
Comments
comments