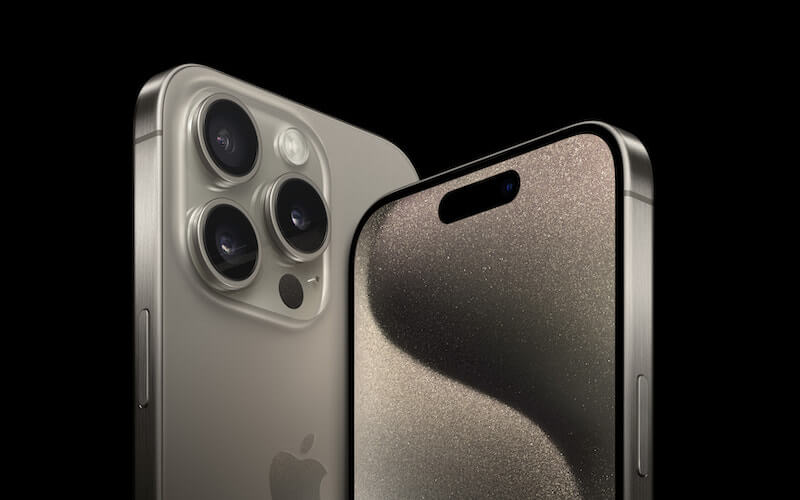 Everything you need to know from Apple's 2023 Keynote
And just like that, we've come full circle with another Apple keynote. This time around, the event was set in the extremely futuristic Apple Park in California. At the keynote, Tim Cook and his team introduced the iPhone 15 series and a few new Apple Watch models in their usual ambitious fashion. If you were unable to watch the full announcement, here's a recap of all that Apple unveiled.
---
In this blog:
---
Apple Watch Series 9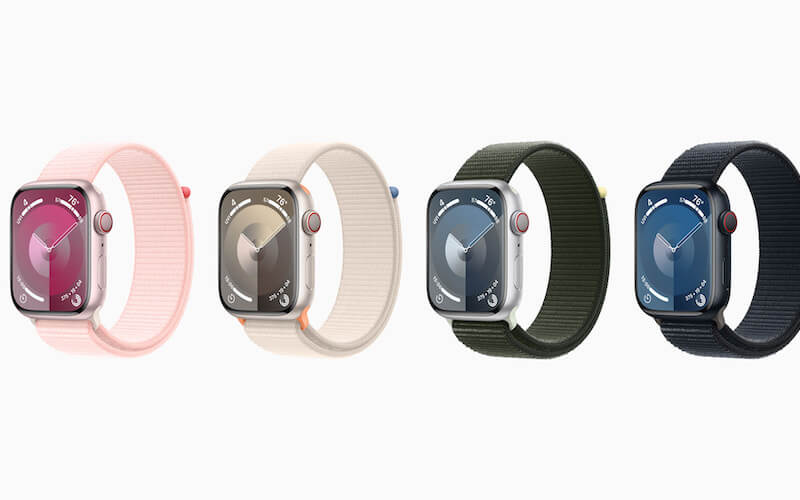 Pre-order: Right now!
Release date: 22nd September 2023
Price: from $399
Tim Cook strutted onto the stage, rocking a dark t-shirt and some snazzy chinos to give us a short and sweet intro ahead of the first announcement. And what would the star of the show be, you ask? None other than the Apple Watch Series 9!
The technical details:
The S9 SiP chip, basically the superhero of watch chips, brings you better performance and a bunch of awesome new features.
It's got a 4-core Neural engine to turbocharge your machine learning tasks.
18 hours of battery life, thanks to some serious battery improvements.
Improved display with a dazzling 2000 nits of maximum brightness.
Siri's got a makeover – it's now on your device, delivering rock-solid, lightning-fast performance.
And here's the fun part – a brand new 'double-tap' gesture lets you answer calls and reply to texts with a simple double tap of your index finger and thumb.
But wait, there's more! Apple proudly announced that the aluminum body/Sport Loop Series 9 combo is now officially carbon neutral, joining the ranks of the Watch SE and Ultra 2.
Apple Watch Ultra 2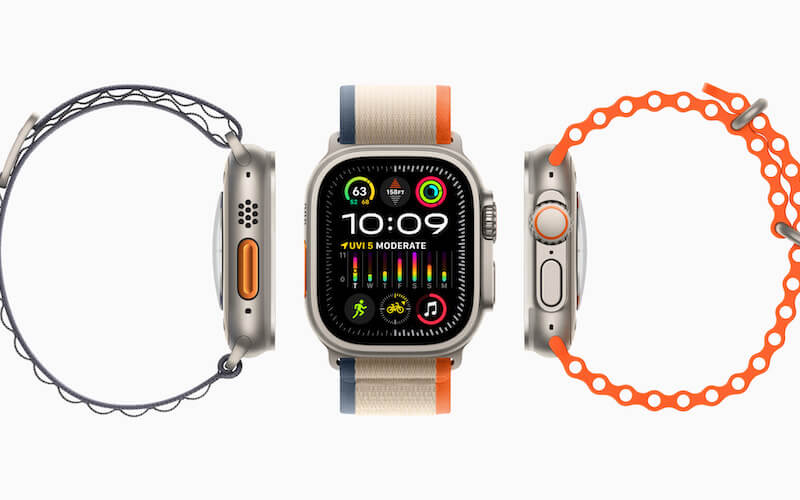 Pre-order: Right now!
Release date: 22nd September 2023
Price: $799
Get ready to meet the Apple Watch Ultra 2, otherwise known as the 'Apple Watch For People Who Like To Climb Stuff and Do Big Walks up Mountains'.
This bad boy has a lot in common with the Series 9, like the supercharged S9 SiP chip, the on-device Siri for instant answers, and, of course, the nifty double-tap trick. But that's not all – it boasts the brightest display ever seen on an Apple Watch (the second 'ever' of the evening, and definitely not the last). Plus, it's built tougher than a titanium boot for all your extreme sports dreams.
And here's the eco-cherry on top: the Apple Watch Ultra 2 proudly joins the ranks of Apple's carbon-neutral champs!
A Special Guest Appearance!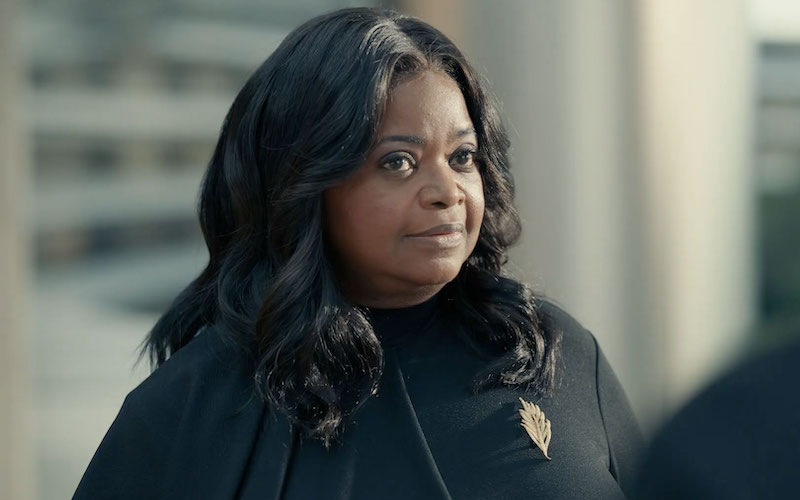 Hold onto your hats, we're about to drop the surprise guest star of the event. Would it be Harry Styles flaunting the new AirPods? Or perhaps Lana Del Rey balancing her accounts on an iPad?
Well, prepare for a twist! None other than Mother Nature herself, portrayed by the incredible Octavia Spencer, made a surprise appearance to give us the lowdown on Apple's eco-game, and let me tell you, they're rocking it:
No more plastic in packaging from the end of next year.
100% recycled aluminum in MacBook, Apple TV and Apple Watch enclosures.
Every Apple office, store and data centre runs on 100% clean electricity.
All products will have a net zero climate impact by 2030.
iPhone 15 & iPhone 15 Plus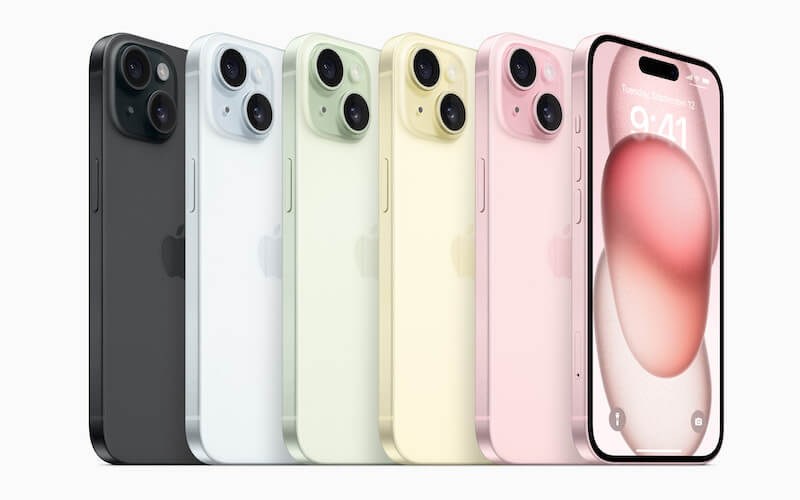 Pre-order: 15th September 2023
Release date: 22nd September 2023
Price: 15 from $799; 15 Plus from $899
Let's get into the main event of the keynote: the iPhone 15. As expected, the base iPhone 15 models aren't dramatically different to last year's range, but there are some exciting tweaks to note:
Both models now feature the Dynamic Island, previously reserved for the Pro range.
USB-C has replaced the Lightning port, which means you can use the same charger across the entire Apple range.
Both are powered by the A16 Bionic chip, previously used on last year's Pro models.
New camera set-up with a 48MP Main camera and a 2x Telephoto lens providing three optical zoom levels.
Brighter Super Retina XDR display
Available in 5 colors: pink, yellow, green, blue and black.
Now, while these upgrades might not be Earth-shattering, they're certainly worth considering if you're still rocking an iPhone 13 or older.
iPhone 15 Pro & iPhone 15 Pro Max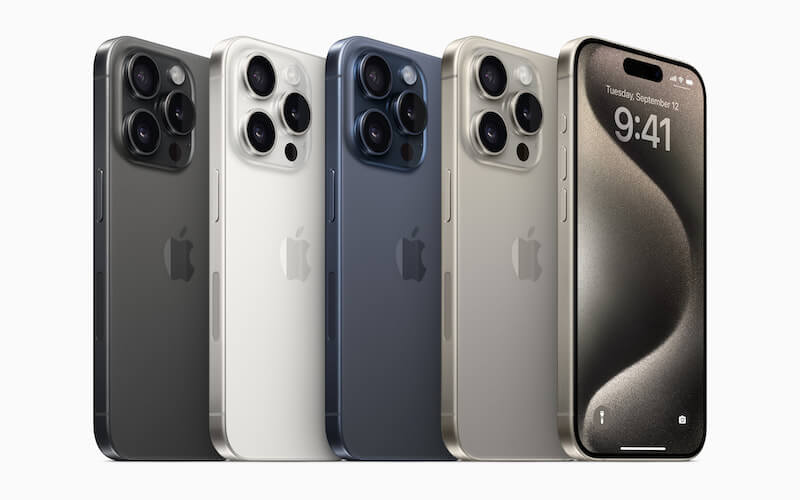 Pre-order: 15th September 2023
Release date: 22nd September 2023
Price: 15 Pro from $999; 15 Pro Max from $1,199
In recent years, it's become clear that when it comes to groundbreaking innovations, the Pro and Pro Max models are where the magic truly happens. And guess what? This year is no exception!
Crafted with aerospace-grade titanium, giving you a sturdy yet featherweight device.
Enjoy the freedom to customize with the Action button, assigning it functions that suit your style.
Capture life in stunning detail with an upgraded 48MP Main camera and an incredibly high-res 24MP default camera. And if you're rolling with the Pro Max, you've got an exclusive 5x Telephoto camera for next-level zooming!
A17 Pro chip delivers iPhone's most powerful performance ever, including more advanced gaming experiences (e.g. actual full-quality Resident Evil 4 on your phone!).
Get help when you need it with roadside assistance via satellite.
Take your pick from four striking finishes: black titanium, white titanium, blue titanium, and natural titanium.
USB-C replaces the lightning port, meaning the same charger can be used across the entire Apple range of products.
---
If you're planning to upgrade, trade in your iPhone or Apple Watch today to lock in the best price for 28 days. Then, when you've got your new device, send us your old one and we'll pay you when your items are processed (usually the day after they arrive)! 
Comments
comments