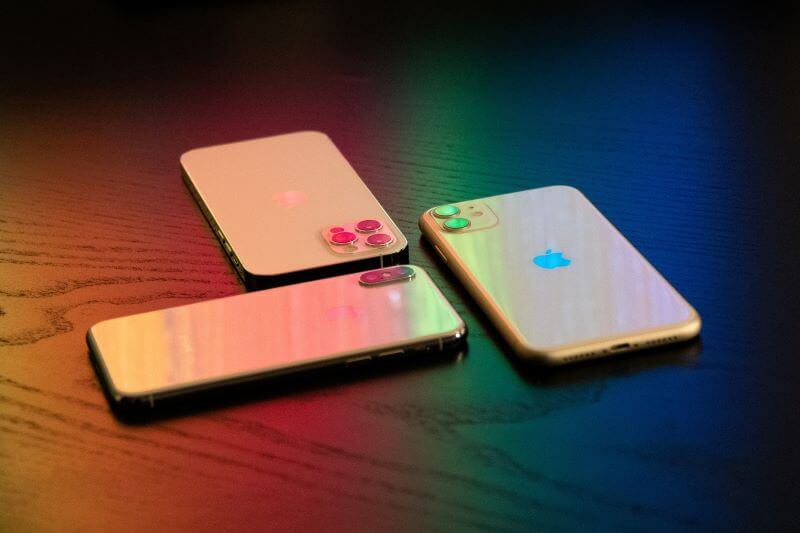 Upcoming Mobile Phones In 2023
Whether you've got your sights set on the new iPhone or upgrading to an Android, you won't be disappointed with this year's expected lineup of mobile phones.
Keep reading to find out more about the highly anticipated mobile phones of 2023!
---
In this blog:
---
Google Pixel Fold
The long-awaited Google Pixel Fold is nearly here! It is already available to pre-order and is set to hit stores in late June.
This is Google's first-ever foldable phone and is currently the thinnest foldable phone on the market! However, it will set you back a few bucks, with a starting price of $1,799.
The stand-out feature of this device has to be the design. It unfolds similarly to a book and has a huge 7.6-inch display. It's also pretty durable, as the back is made out of Gorilla Glass Victus. The only downside to the design is its large bezels around the foldable display.
The Google Pixel Fold also has an IPX8 rating so it can withstand spills. You'll have access to a triple-lens camera, including a 48MP main camera, 10.8MP ultra-wide, and a 10.8MP telephoto camera.
The Google Pixel Fold is powered by a Tensor G2 chipset, runs on Android 13, and has two storage sizes, including 256GB or 512GB. It is also 5G ready and has a few different modes to try out, such as tabletop mode and split screen mode. 
---
iPhone 15
Apple hasn't dropped too many clues (yet!) about the new iPhone 15 series, but we're likely to see some upgrades from last year's iPhone 14 series.
There's been mention of USB-C charging but we're unsure if this will come into play this year or next as The European Union has stated all new phones sold in the region must support it by 2024. This could be a global change or just for countries in the European Union, we'll have to wait and see.
We're expecting an even faster processor and camera upgrades, so we'll have to wait until September when Apple normally launches the new iPhone to find out.
---
Google Pixel 8
If Google follows the same release pattern from previous years, we can expect the Google Pixel 8 in October, but there hasn't been much info from Google.
At the recent Google I/O, there was no mention of the Pixel 8 and instead, they revealed the Google Pixel 7a.
Phone rumours suggest it will use a Tensor 3 chip and a dual-lens camera, but everything that's been suggested so far is just potential upgrades from the Pixel 7.
The Google Pixel 7 and Google Pixel 7 Pro are really impressive Android devices, with some of the best technology, so we're excited about what Google has up its sleeve. 
---
Samsung Galaxy Z Fold 5
Samsung is way ahead when it comes to foldable phones. This year we're expecting the Galaxy Z Fold 5, with rumours of an August 2023 release, as this is the month they've released foldable phones in the past.
For features, we can only go off phone rumors at this point and apparently, the device will have similar cameras to the Galaxy Z Fold 4. We may see a brand-new design so there's no gap between the two halves of the phone, but this isn't guaranteed.
If you want a Samsung new foldable phone, then hold off until August and you could get your hands on a powerful Android device that does not disappoint. 
---
Sony Xperia 1 V
The Sony Xperia 1 V is set to ship at the end of July in the US but it is available to pre-order, however, you can expect this mobile to set you back at least $1,399.99!
This model looks similar to last year's Xperia 1 IV but the main upgrades are the processor and the camera.
It is made out of Gorilla Glass Victus  2 on the front and the back. It runs on a Snapdragon 8 Gen 2 chip and a customer camera sensor. It also has a large 5,000mAh battery, supports 30W wired charging, and has wireless charging. 
---
Make extra cash towards your mobile upgrade by trading in phones or buy a refurbished phone and get the same features but for much less! What are you waiting for? Buy and sell mobile phones with Decluttr. 
Comments
comments