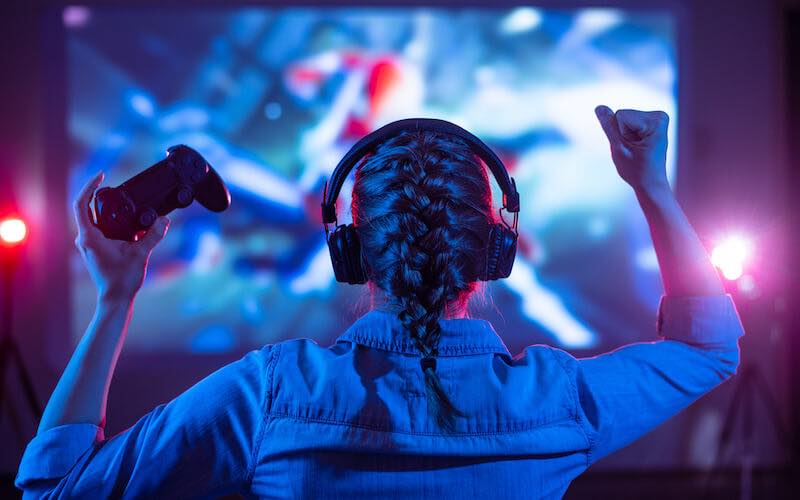 Upcoming video games in 2023
2023 is shaping up to be an excellent year for games on Xbox, PlayStation, PC and Nintendo Switch, packed with plenty of beloved franchises making a comeback and even some new additions.
Want to know what video games are in stall for this year? Here's our list of upcoming video games for 2023… Ready, set, go!
---
In this blog:
---
Street Fighter 6
If you're a fan of the Street Fighter franchise, then you'll no doubt be excited for the release of the next installment, Street Fighter 6.
Coming to PlayStation 4|5, Xbox X|S and PC this June 2nd, you won't have to wait too long. So far, we know Capcom has introduced several new fighters, including Luke, Jaime, and Kimberly, while keeping some original characters such as Ryu, Ken, Chun-Li, Juri, and Guile. You'll also be able to create your own avatar!
Aliens: Dark Descent
If you're looking for a tactical action game that will keep you on edge, Aliens: Dark Descent could be the game you've been looking for.
Launching worldwide on June 20th, 2023, for PlayStation 5, PlayStation 4, Xbox Series X|S, Xbox One and PC, you'll soon be able to play this strategic, real-time squad-based tactical action game. This game will have its own original tale within the Alien universe.
Will you survive a crash landing on Planet Lethe? You'll have to wait until June to find out!
Minecraft Legends
Minecraft lovers will be happy to hear that Minecraft Legends is available on Nintendo Switch, PC, PlayStation 4|5 and Xbox One|S|X as of April 18th, 2023.
Bringing a unique mix of action and strategy to Mojang's cubed universe, Minecraft Legends offers a 15-hour-long single-player campaign. Any lover of Minecraft will enjoy this new addition to the franchise.
Can you defend the Overworld from interdimensional Piglin invaders?
Dead Island 2
The sequel to the 2011 video game Dead Island is finally here! You can now play Dead Island 2 on PlayStation 4|5, Xbox One|S|X and PC, as it was released on April 21st. Initially announced in 2014, we've had quite the wait for this game.
Dead Island 2 explores Los Angeles in the midst of a zombie apocalypse, where players will have to uncover the truth behind the outbreak. You and a handful of others who are immune to the virus will have to be the saviors of the world, that is, if you can last that long.
Was the wait worth it? You'll have to decide for yourself!
Star Wars Jedi: Survivor
Another game that's now been released is Star Wars Jedi: Survivor, an action-adventure game developed by Respawn Entertainment and published by Electronic Arts.
Released on April 28th on PS5, Xbox X|S and PC, this sequel to Star Wars Jedi: Fallen Order is a huge hit so far with Star Wars fans and gamers alike.
This game picks up five years after Star Wars Jedi: Fallen Order, expanding upon the iconic Star Wars stories we currently know. As one of the last remaining Jedi in the galaxy, you'll need to run from the Empire's constant pursuit.
Diablo IV
Whether you're a Diablo fan or you're looking for a new hack-and-slash action role-playing game to enjoy this year, Diablo IV will be ready to play on PlayStation 4|5, Xbox One|X|S and PC come June 6th, 2023.
Diablo IV takes place fifty years after the events of Diablo III: Reaper of Souls, where the High Heavens and Burning Hells have slaughtered millions.
Diablo IV is said to be the largest game in the franchise's history, offering multiple changes including optimized dungeons and significant changes to all classes. The main story has over 120 dungeons, dozens of side quests, and world bosses.
The Legend of Zelda: Tears of the Kingdom
Nintendo hasn't launched a brand-new Zelda game since 2017, so with The Legend of Zelda: Tears of the Kingdom right around the corner, many fans are eager for its release.
The Legend of Zelda: Tears of the Kingdom will release on the Nintendo Switch on May 12th this year, giving gamers another chance to play as Link.
In this action-adventure game, you'll work your way through the sprawling landscapes of Hyrule and the mysterious islands floating in the skies above to fight the evil forces that threaten the kingdom.
Final Fantasy XVI
Can there ever be enough Final Fantasy games? We'll soon be onto the 16th installment of the series, with Final Fantasy XVI to release on June 22nd on PlayStation 5.
Final Fantasy XVI is an all-new standalone single-player action RPG produced by Naoki Yoshida and directed by Hiroshi Takai that follows the main character Clive across three distinct periods of his life.
You will explore Valisthea (on Clive's trusty Chocobo Ambrosia), as Clive encounters new friends and foes on his adventures.
The Texas Chainsaw Massacre
From the developers of the Friday the 13th game comes The Texas Chainsaw Massacre, and fans of the cult-classic movie will be eager to play as the infamous Leatherface.
The Texas Chainsaw Massacre is set to release on PlayStation 4|5, Xbox One|X|S and PC on August 8th and is said to be an asymmetrical multiplayer horror game based on the 1974 film. One team will play as the victims trying to escape to freedom, while the other group will play as the murderous Slaughter family trying to hunt them down, making this a 4v3 style game.
While the victims have an advantage with one extra player, it's the Slaughter family that comes equipped with chainsaws. Will you have what it takes to survive?
Redfall
Looking for a new loot-shooter game to keep you occupied this year? Arkane Austin has just released Redfall, a four-player co-op loot shooter that pits players against vampires and their cultist followers.
Released on May 2nd on Xbox X|S and PC, gamers will have to explore the open world to unravel the mystery behind the vampires that have laid siege over the island town of Redfall, Massachusetts.
Can you save the town from being bled dry?
---
Feeling inspired to refresh your games collection? Buy video games for less with Decluttr! Plus, if you're in need of some extra cash you can sell video games with us too.
Comments
comments