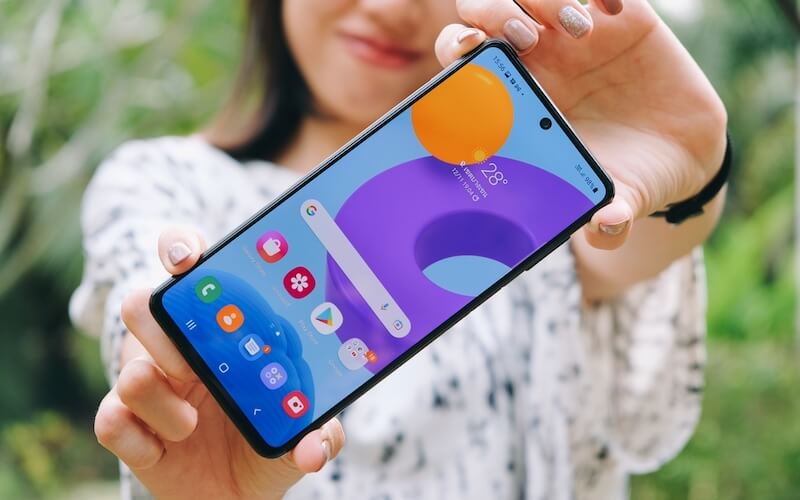 Best Android phones of 2023: Samsung, Google Pixel and more
If you're in the market for a new phone, you'll likely have two options: Android or iOS. Android devices offer a wide range of makes and models, which can make it difficult to choose an upgrade.
Brands like Samsung, Google, OnePlus, and Huawei all offer great options. To help you decide, we've compiled a list of the best Android phones of 2023 so far. Keep reading to find your next new phone!
---
In this blog:
---
Samsung Galaxy S23 Ultra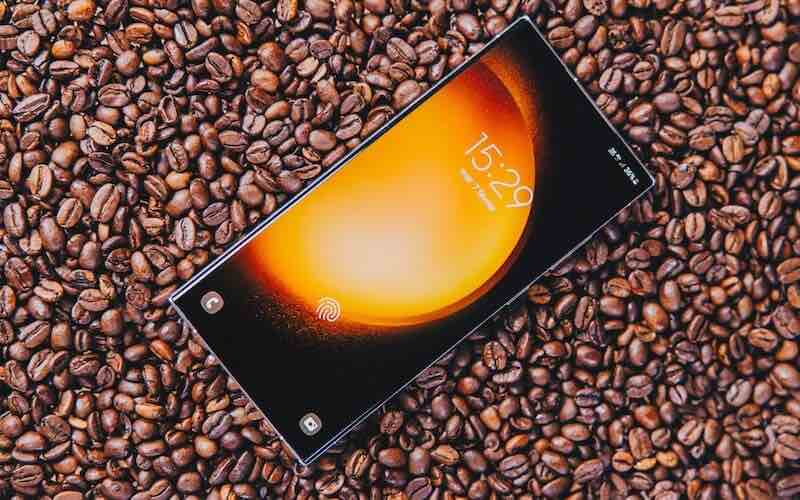 Best premium Android
If you're seeking a top-class Android with new and thrilling capabilities, the Samsung Galaxy S23 Ultra is the best out there. It has a whole lot of features you'd want and anticipate from this high-end (and expensive) smartphone, including a large 6.8-inch dynamic AMOLED display, five cameras and a large 5,000 mAh battery.
The Galaxy S23 Ultra has four rear cameras: main, ultra-wide, 3x zoom and 10x zoom, alongside a selfie shooter. If you often use a stylus with your current phone, you'll be happy to hear that the S23 Ultra has an integrated S pen.
Performance-wise, the S23 Ultra is one of the first phones to use a Snapdragon 8 Gen 2 chip. The base model features 8GB of RAM and 256 GB of storage. However, if you're seeking greater storage, the 512GB or 1TB alternatives get you 12GB of memory (even though they're more expensive).
This version has an Always-on display, an IP68 water resistance rating and comes in Phantom Black, Green, Cream, Lavender, Graphite, Sky Blue, Lime, Red and even a BMW M Edition.
With prices starting at $1199.99, it's a costly phone, but it's definitely worth it if you want the best Android out there.
OnePlus 11
Best mid-range Android
For individuals who want as near a premium smartphone as possible without paying excessive prices, the OnePlus 11 is the device for you. It's mid-range in price, however has lots of capabilities worthy of a premium model device.
It has a 6.7-inch 120Hz AMOLED screen and a fast Snapdragon 8 Gen 2 chip. Additionally, it has an outstanding 5,000 mAh battery with 100-watt wired charging for one of the quickest possible charges to be had on an Android.
It weighs only 205g, and its dimensions are 163.1mm x 74.1mm x 8.5mm. You'll discover three cameras on the phone's rear: 50MP wide, 32MP telephoto, and 48MP ultrawide. You'll also find a 16MP camera on the front.
The OnePlus 11 is available in 3 storage sizes: 128GB, 256GB, and 512GB and you can also pick between 8GB, 12GB or 16GB of RAM. The OnePlus 11 costs around $699, so they're worth considering when you have the budget!
Google Pixel 6a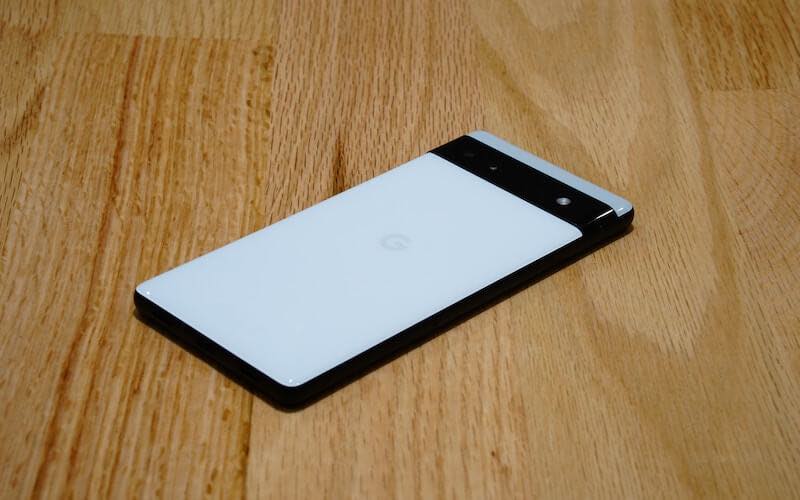 Best budget Android
If you're looking to upgrade but are more concerned about budget than the latest and greatest, the Google Pixel 6a is a great value Android phone that has a lot going for it. You get a 6.1-inch OLED display with Google's Tensor chip and a long-lasting 4,400 mAh battery. 
Where this model really stands out is its camera system. The Pixel 6a has a 12.2-megapixel main dual-pixel rear camera (f/1.7 aperture, 77-degree field of view) and a 12-megapixel ultra-wide-angle camera (f/2 aperture, 77-degree FOV) and a 12MP ultrawide camera (f/2.2 aperture with 114-degree FOV).
It also has Fingerprint Unlock, which uses an under-display fingerprint sensor and IP67 water resistance, both useful features for a budget phone model. While it's true that this model doesn't have the newest premium features, it has everything you could want in an Android phone for just $449.
You can get your Pixel 6a for even less when you buy a refurbished Google Pixel 6a with Decluttr!
Samsung Galaxy Z Fold4
Best foldable Android
The Samsung Galaxy Z Fold4 is arguably the best foldable smartphone currently available on the market. While folded, it acts as a standard (if not a little bit smaller in width) smartphone, but when unfolded turns into a tablet-sized phone.
The Galaxy Z Fold4 starts with a 6.2-inch display when folded, then unfolds into a 7.6-inch OLED flexible display. It's even S pen compatible, so you can use a stylus to draw or jot down notes. The Fold4 has three rear cameras: 50MP main, 12MP ultra-wide and 10MP telephoto, along with a 10MP front outer camera and a 4MP inner camera.
The most surprising of all its features is that the Fold4 has an IP68 rating for dust and water resistance. This is so impressive, as many other non-Samsung foldable phones cannot guarantee an IP rating at all. And what makes it the better of the Samsung foldable models is its rapid Qualcomm Snapdragon 8+ Gen 1 chip.
You can buy the Samsung Galaxy Fold4 in 256GB, 512GB or 1TB and it is available in an array of colors consisting of Graygreen, Beige, Burgundy and Phantom Black. The model weighs a substantial 263g, however that's not too surprising considering its size.
With prices beginning at $1799.99, it's definitely a purchase that needs to be considered. If you're desperate for the best foldable Android on the market and don't care about the price, the Samsung Galaxy Z Fold3 is easily the current winner.
Google Pixel 7 Pro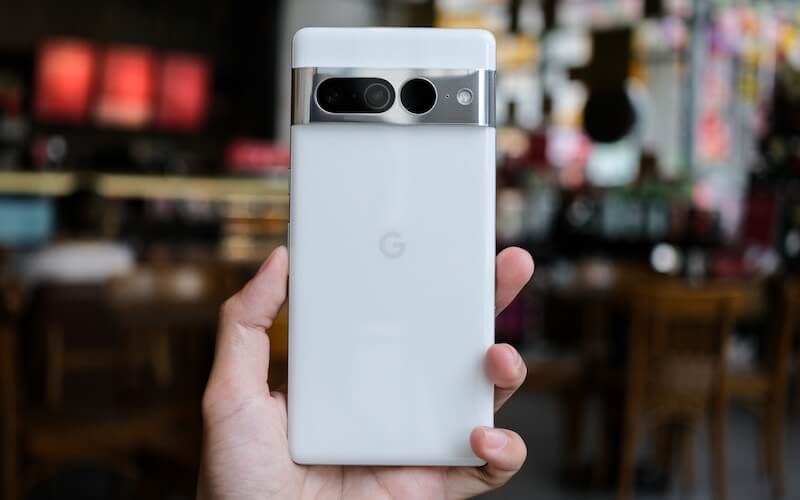 Best camera Android
Do you want an Android phone that'll take the best possible photos and videos? Then the Google Pixel 7 Pro is the Android for you!
The 7 Pro offers three rear cameras: a 50MP main, 12MP ultra-extensive and 48MP telephoto, and a 10.8MP front camera. Where this model outshines alternative Androids is its 30x Super Res Zoom, which helps you to snap crisp close-up shots.
The Pro 7 has many features worth mentioning, such as a Google Tensor G2 processor, a 6.7-inch OLED screen and a massive 5,000 mAh battery. Thanks to the new chipset, the Pixel 7 Pro features powerful AI and machine learning capabilities that support things like on-device language recognition and real-time translation.
There are three colors to choose from, including Obsidian, Snow and Hazel, and you can buy the Google Pixel 7 Pro with 128GB, 256GB or 512GB of storage. A new Pixel 7 Pro is priced from $749, so it's not too expensive – although, you can buy refurbished Google Pixel 7 Pro from Decluttr for an even cheaper price!
---
Found your next Android upgrade? Get it cheaper with Decluttr! You can buy and sell Android phones with ease, getting you cash for your old phone and a better deal on your new one.
Comments
comments