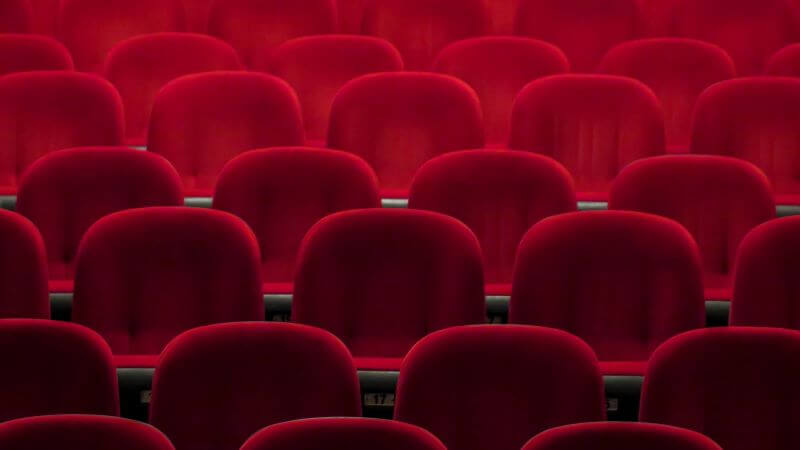 5 amazing black actors you should check out
This Black History Month, we're celebrating the achievements of up-and-coming actors, as well as those who have already made their mark.
So here are 5 amazing Black actors you should definitely check out. From Netflix hits to award-winning movies, make sure to add their films and TV shows to your watch list!
---
In this blog:
---
Letitia Wright
Best known for her roles in Marvel movies such as Black Panther and The Avengers, in which she won the NAACP Image Award for outstanding breakthrough performance in a Motion Picture and a SAAG Award.
Before landing roles in the MCU, Letitia started out in small roles in British TV shows such as Top Boy, Doctor Who, and Humans. She received a Primetime Emmy Award nomination for her performance in Black Mirror and received the BAFTA Rising Star Award in 2019.
Letitia also reprised her role in Black Panther: Wakanda Forever last year, which was her first leading role.
---
Zendaya
Originally starring on the Disney Channel when she was a kid, Zendaya now takes on more complex roles and plays a range of different characters.
Tapping into the Marvel Universe, she has starred in Spider-Man: Far From Home, which grossed around $117 million in its first weekend and she then reprised the role back in 2019 for Spider-Man: No Way Home.
In 2017, she starred in The Greatest Showman alongside Zac Efron and Hugh Jackman, as well as appearing on three of the soundtracks.
From 2019, Zendaya has played Rue in the HBO series Euphoria, a 17-year-old drug addict who also narrates the series. Her performance won her the Primetime Emmy Award for outstanding lead actress in a drama series, and she became the youngest winner of the award.
---
Daniel Kaluuya
The British actor has won a whole load of awards throughout his acting career, and he's only 34! So far, the actor has won a Golden Globe, Academy Award, and two BAFTA Awards.
He originally started out in British TV shows such as Doctor Who and Black Mirror. He has also had supporting roles in Jonny English Reborn and Kick Ass 2.
His breakthrough role was in 2017, starring in the horror film Get Out, which led him to be nominated for the Academy Award for Best Actor. He then starred in Black Panther in 2018, and the crime drama Widows, as well as Nope in 2022.
For his role in Judas and the Messiah in 2021, he won the BAFTA and Academy Award for Best Supporting Actor.
---
LaKeith Stanfield
Back in 2014, LaKeith Stanfield starred as playing civil rights activist Jimmie Lee Jackson in Selma and also co-starred in The Purge: Anarchy.
He then played Snoop Dogg in Straight Outta Compton in 2015 and appeared in the horror film Get Out in 2018.
He's also been nominated for an Academy Award for Best Supporting Actor for his role in Judas and the Black Messiah in 2021.
LaKeith has also starred in the Netflix film Somone Great and the murder mystery film Knives Out in 2019.
---
Ruth Negga
Ruth is an Irish actress and in 2016, she was nominated for multiple awards for her role in Loving, based on a true story of an interracial couple in Virginia whose relationship resulted in a Supreme Court decision.
The nominations included the Academy Award for Best Actress, the Golden Globe for Best Actress in a Motion Picture Drama, and the BAFTA Rising Star Award.
Back in 2011, Ruth won the IFTA Award for Best Actress for her role as Dame Shirley Bassey and she has also had many theatre roles as well.
In 2021, she starred in the movie Passing, which premiered at the Sundance Film Festival and the New York Film Festival. She was nominated for a Golden Globe, BAFTA, and even the Screen Actors Guild Award for Best Supporting Actress.
---
Planning your next movie night? Save more by shopping for pre-owned DVDs at the Decluttr Store!
If you're looking to make extra cash, why not sell DVDs with Decluttr? You can even get paid for your old device by heading over to our sell my phone page or sell my iPhone page. Plus, you can sell books and sell CDs too.
Comments
comments