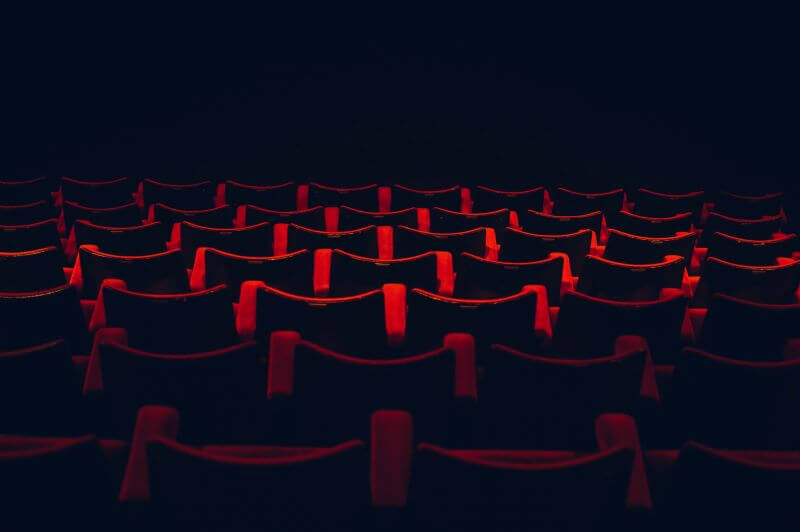 6 incredible Black directors you should check out
This Black History Month, we're celebrating the achievements of exceptional Black directors who've made a difference in the film industry, as well as the up-and-coming directors who are making their mark.
So here are 6 amazing Black directors and their best work – make sure to add their films and TV shows to your watch list!
---
In this blog:
---
Ryan Coogler
You'll be pretty familiar with Ryan Coogler's work if you're a Marvel fan! He directed and co-wrote Black Panther, which made him the first Black director for Marvel Studios and the film was so successful that it was the highest-grossing film by a Black director.
Released in 2018, Black Panther made $1.3 billion worldwide and smashed box office records. It is also the first superhero film to receive an Academy Award nomination for Best Picture.
Ryan Coogler also directed Creed, the Rocky spin-off released in 2015 – it grossed over $173 million worldwide. He has also co-produced Space: Jam A New Legacy and in 2022, he returned to direct Black Panther: Wakanda Forever.
Save more when you buy Creed at the Decluttr Store today!
---
Ava DuVernay
In 2012, Ava DuVernay was the first Black woman to win a directing award at the Sundance film festival.
Two years later, she directed Selma, which made her the first Black woman to be nominated for a Golden Globe for Best Director and the first female Black director to be nominated for Best Picture.
Ava DuVernay has also worked with Netflix and directed the series When They See Us. The show earned an Emmy for outstanding limited series and 16 other nominations.
Planning your next movie marathon? Buy Selma at the Decluttr Store for less!
---
Steve McQueen
British film director Steve McQueen is best known for directing the award-winning film 12 Years a Slave. He's won a bunch of awards, including the Golden Globe for Best Motion Picture – Drama, and the BAFTA Award for Best Film and he became the first Black filmmaker to win the Academy Award for Best Picture.
In 2014, he was included in Time magazine's 100 list of the most influential people in the world and was knighted in the 2020 New Year Honours for services to film. He even received the Turner Prize, which is the highest award given to a British visual artist.
Save more when you buy 12 Years a Slave at the Decluttr Store!
---
F.Gary Gray
Before directing films, Felix Gary Gray directed music videos for artists such as Ice Cube, OutKast, Dr. Dre, TLC, and many more. He directed his first film at 26 and in 1998 he won the Best Film and Best Director awards at the Acapulco Film Festival for his work on The Negotiator.
He then directed The Italian Job, which earned him the Best Director award at the 2004 Black American Film festival. He went on to direct Straight Outta Compton in 2015 and in 2017 he became part of the Fast and Furious franchise, directing The Fate of the Furious. Both movies set the record for the best opening by a film with a Black director.
F. Gary Gray is also the first Black director to have a movie gross over $1 billion at the global box office.
Save more on The Fate of the Furious and Straight Outta Compton at the Decluttr Store!
---
Spike Lee
Making his directorial debut in 1986, Spike Lee's work explores race, poverty, crime, and political issues. He has released a movie pretty much every year since 1986 and has been nominated for and won many awards.
In 2016, he received an honorary Oscar for his accomplishments as a director and in 2019 he finally won an Oscar for best-adapted screenplay for his work on BlacKkKlansman.

He also directed the Netflix film Da 5 Bloods in 2020, which the American institute called one of the top 10 films of the year.
---
Antoine Fuqua
In 1998, Antoine Fuqua moved into directing feature films after previously directing music videos. He is known for action and thriller movies, including 2001's Training Day, which won Denzel Washington an Academy Award.
He's gone on to direct a whole load of box office hits, including Olympus Has Fallen, The Equalizer, The Equalizer 2, Southpaw, and many more.
Love action movies? Save on The Equalizer, Olympus Has Fallen, and Training Day at the Decluttr Store.
---
Celebrate Black History Month with your favorite movies and directors! Save more by shopping pre-owned DVDs at the Decluttr Store today. 
Did you know you can also sell your unwanted stuff? Head over to our sell my phone page or sell my iPhone page to make cash for your old phone! You can even sell books, sell DVDs and sell CDs too.
Comments
comments