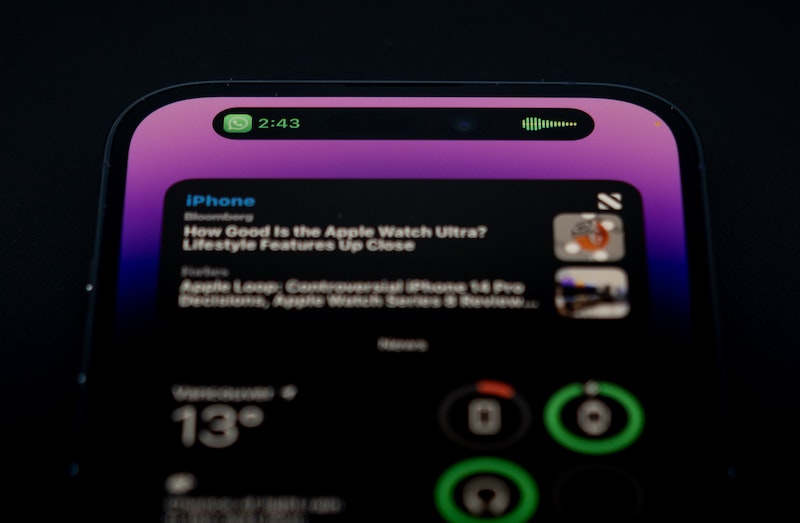 How to use Dynamic Island on iPhone 14 Pro models
Are you looking to upgrade to the new iPhone 14 Pro? If so, chances are you're a bit unsure as to what the new Dynamic Island feature is and whether it's worth the upgrade.
Well, fear not! We've got everything you need to know about Apple's Dynamic Island feature, including how to use Dynamic Island and what it actually does – so keep reading to find out more!
---
In this blog:
---
What is Dynamic Island and which devices have it?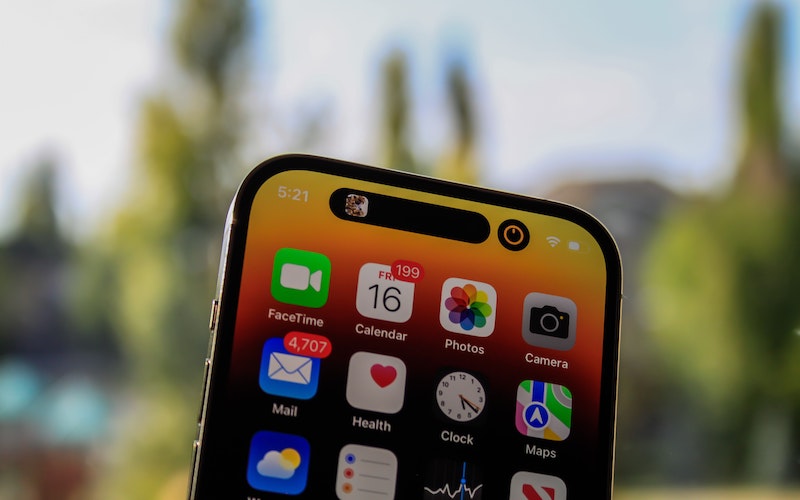 Essentially, the Dynamic Island feature is Apple's way of upgrading the unsightly notch found on the top of most iPhone models. This new notch is an oval-shaped cutout that hides the front camera and Face ID sensors.
Interestingly, the Dynamic Island actually takes up more space than the previous notch it's replacing. However, the Dynamic Island isn't just dead space at the top of your screen! Unlike the old iPhone notch, the Dynamic Island can show notifications, alerts, or real-time information from your apps without you having to open or touch anything.
From AirDrop transfers and Apple Maps directions to incoming phone calls and Apple Music tracks, the Dynamic Island will act as a live widget to show you your background apps. You can expand the activity to see more details if you want more information from your Dynamic Island notifications. To do this, touch and hold the activity or swipe from the centre to the right or left side.
For those that don't like the thought of more widgets and distracting pop-ups on your screen, you'll be disappointed to know that you can't permanently turn off Dynamic Island. The black cutout is built into the hardware and the animations can't be disabled.
Apple's Dynamic Island feature is only available on the iPhone 14 Pro and iPhone 14 Pro Max models, so if you want to get your hands on it, you'll have to spend some extra cash!
What apps use Dynamic Island and how do you use it with apps?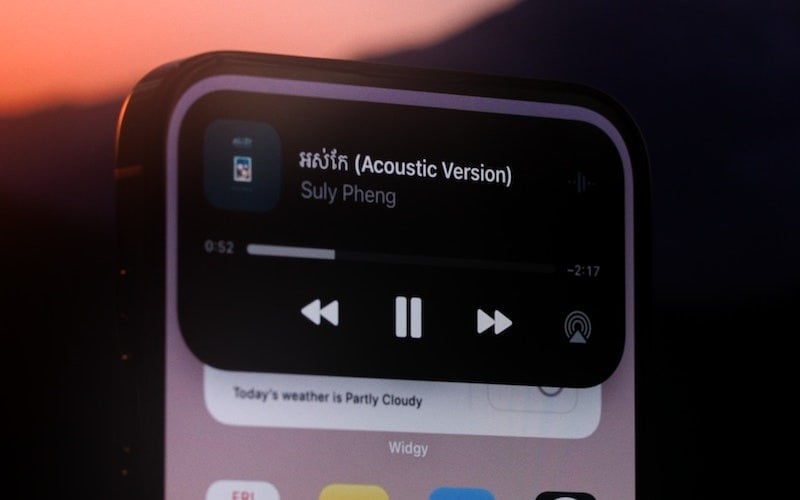 Wondering how to use Dynamic Island with your apps? As there are so many apps and alerts to mention, we couldn't possibly go through each one and describe how they all function with the Dynamic Island feature. We can, however, give you a low-down of how the Dynamic Island generally works!
For instance, when you have an active timer on or you're listening to music, the Dynamic Island will act as a place to see status updates for that task. It also acts as a shortcut to interact with the app or alert directly from the Island.
For example, when listening to music, you'll be able to see the track you're playing, and instead of opening up the music app, you can long-press on it from the Dynamic Island to bring up the Now Playing controls in a small pop-up tab. If you wanted to, you can tap the activity to open up your music app too.
And since the Dynamic Island feature is larger than the previous notch, it has room to fit two background activities simultaneously. So for example, if you're playing music and have an active timer on, you'll be able to see both your music track and your timer!
Here's a list of all the current apps and alerts you can use with Dynamic Island:
| | | | |
| --- | --- | --- | --- |
| Notifications/alerts: | Activities: | Audiobook/Music apps: | Calling apps: |
| Incoming calls | Ongoing calls | Apple Music | WhatsApp |
| Face ID | Timer | Spotify | Instagram |
| Connecting accessories | Google Maps | YouTube Music | Skype |
| Charging | Voice memo | Overcast | Google Voice |
| AirDrop | Screen recordings | Audible | |
| Ringer/Silent mode | Camera and mic indicators | Soundcloud | |
| Focus mode | | Amazon Music | |
| AirPlay | | Pandora | |
| Personal hotspot | | NPR One | |
Dynamic Island tweaks since its release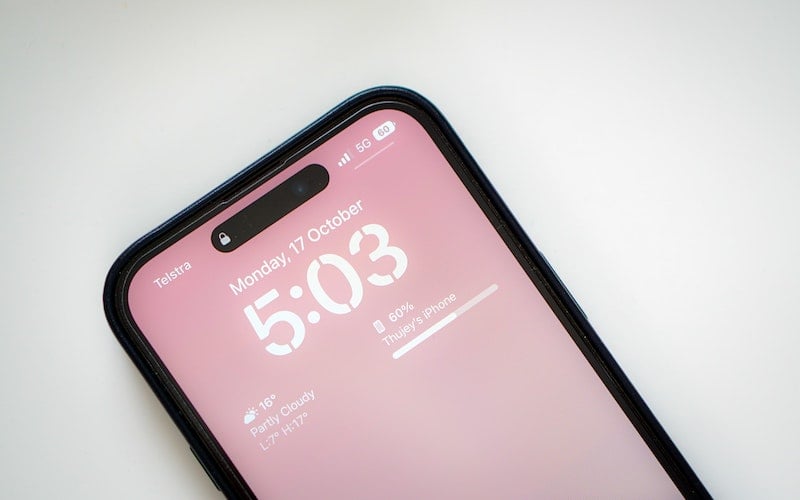 Since its release, there have been a few improvements on the Dynamic Island as to how it works.
With the release of iOS 16.1 on 24 October 2022, Apple added Live Activities to the Dynamic Island feature. This works with apps to give you live updates via your Dynamic Island on your lock screen.
For instance, when using apps like Uber, you'll be able to track your driver's location on Dynamic Island without interacting with your phone.
Another improvement was made with the release of iOS 16.2 on 13 December 2022, which modified the size of the Dynamic Island on iPhone 14 Pro models.
The Dynamic Island was too small on the 14 Pro models to show the battery, WiFi and signal icons while also showing your background app. Now though, you can see all three icons at the same time as your background app.
As the iPhone 14 Pro Max models have a bigger screen, this was solely an iPhone 14 Pro issue.
---
Now that you know everything there is to know about the Dynamic Island feature, has it convinced you to upgrade? Trade in your cell phone to get extra cash towards your upgrade!
Unhappy with your iPhone 14 upgrade and wondering 'where can I sell my iPhone'? You can trade in iPhone 14, sell iPhone 14 plus, trade in iPhone 14 pro max and sell iPhone 14 pro models for cash on the Decluttr Store!
Comments
comments