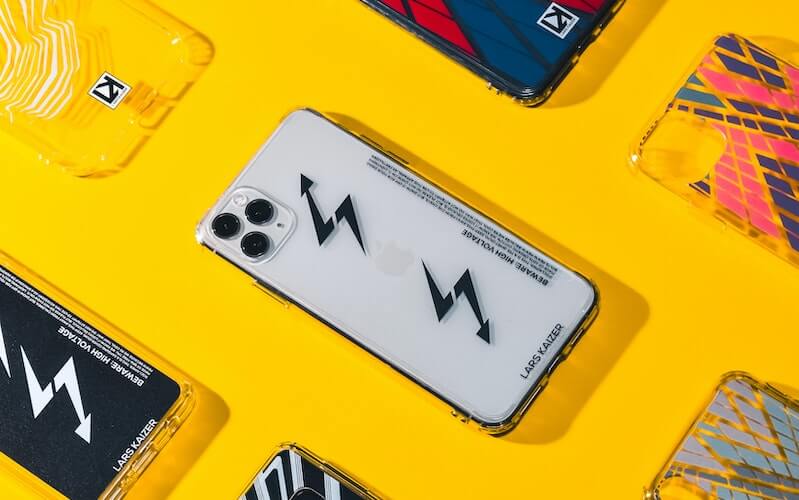 5 best iPhone cases of 2022: how to protect your iPhone 14
There's nothing worse than buying a new phone and having it break within days. If you've got your hands on an iPhone 14, you may be wondering which iPhone cases are best equipped to protect your pricey new investment.
So which iPhone case is right for you? Here are our top 5 iPhone cases of 2022 and their best features!
---
In this blog:
---
Best basic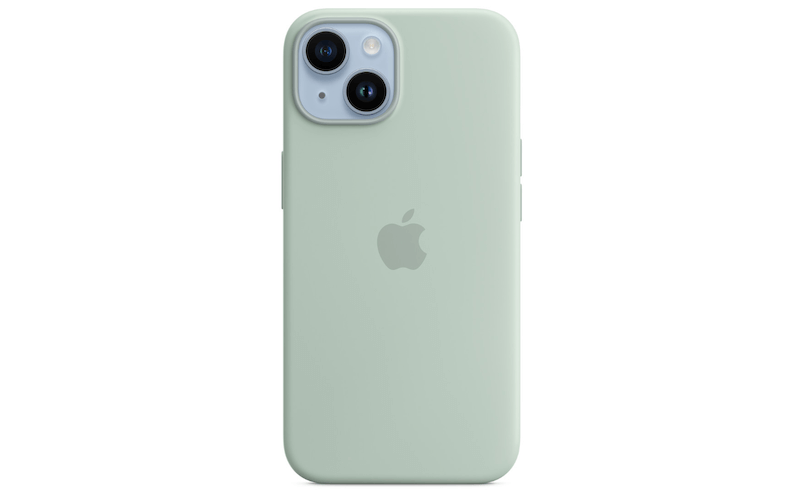 Apple iPhone 14 Silicone Case with Magsafe
Pros:
Perfect fit
Lots of color options
Soft touch finish
Made by Apple
MagSafe compatible
Cons:
Expensive for what you get
If you need a basic iPhone case, it makes sense to buy an Apple Silicone Case. Buying an official Apple case will certainly remove any concerns you might have about phone compatibility from another company.
All Apple iPhone cases undergo thousands of hours of testing, including their silicone iPhone cases. Available in 8 colors, this case has a soft microfibre lining for extra protection from scratches and scuffs.
The exterior silicone material sculps your phone rather than consuming it like a bulky case would. The case will align perfectly with your iPhone thanks to the added built-in magnets. While the silicone exterior doesn't offer as much protection as other cases, it's still designed to defend against drops and scratches.
Best professional
Torro iPhone 14 Leather Bumper Case
Pros:
Sleek and professional design
Real leather
MagSafe compatible
Monogram option
Shock absorbent frame
Cons:
Finding a professional iPhone case with decent protection can be difficult, but thanks to Torro you can have a sleek and stylish case without compromising on safety. The Torro iPhone 14 Leather Bumper case is made from authentic top-grain leather with shock-absorbing bumpers.
These bumpers give the case extra strength to protect your iPhone 14 from drops and bumps while the leather gives a polished and professional feel. There's also an added raised camera lip to give even more protection to the rear cameras.
While there are only two color options, you can opt for a personalised monogram for some added personalization! For those looking for a professional-looking iPhone 14 case that comes with good drop protection and is MagSafe compatible, this is the case for you!
Best protection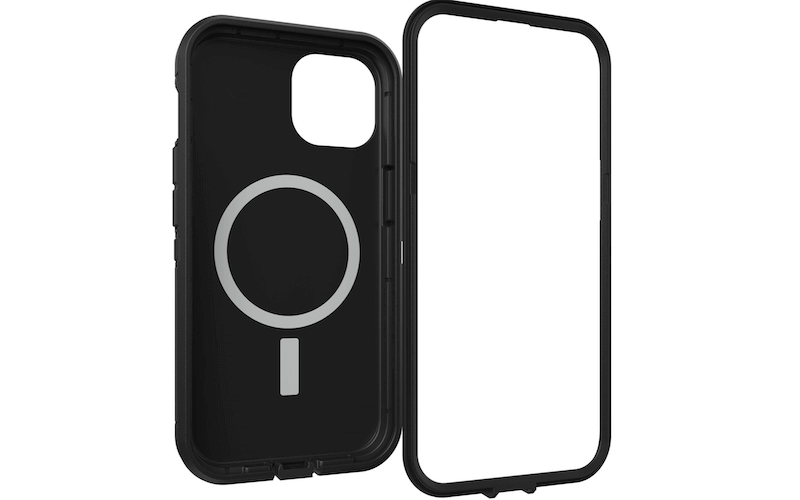 Otterbox Defender Series XT Case
Pros:
Extreme protection
Comfortable grip
Port covered to keep dirt out
MagSafe compatible
Made from more than 50% recycled plastic
Cons:
Only two color options
Not the slimmest or prettiest design
Do you tend to drop your iPhone? If you're looking for an iPhone 14 case that can really protect your device, nothing beats Otterbox.
Made for those who love to adventure outdoors and those with butter fingers, the Otterbox Defender Series XT case is perfect for someone looking solely to protect their iPhone 14.
Made from a polycarbonate shell with a synthetic rubber slipcover, this case can withstand 5x as many drops as military standard phone cases. The case also has port covers to make sure that dust and dirt can't damage the internals of your iPhone.
The Otterbox Defender Series XT case is MagSafe compatible too, with built-in magnets to snap your charger and accessories to your case. There's even a lanyard attachment to help you free up your hands by attaching your phone to your lanyard or pocket.
Best price
Pros:
Slim design
Grippy texture
Smart design
Extremely affordable
Cons:
Texture may attract debris
Only two color options
After spending a substantial amount of cash on your iPhone 14, the Spigen Liquid Air case is a great option if you want a cheaper iPhone case.
Its price point doesn't mean it lacks quality either! Equipped with an anti-slip silicone exterior, raised edges and air cushion technology, your iPhone 14 is sure to stay safe in this case!
The case has a subtle geometric pattern, giving the case some well-needed character due to the lack of color variety. Unfortunately, the Spigen Liquid Air case isn't MagSafe compatible, but it is QI wireless charging compatible.
Since the price of this iPhone 14 case is so affordable, you can't be mad with the features you get!
Best sustainable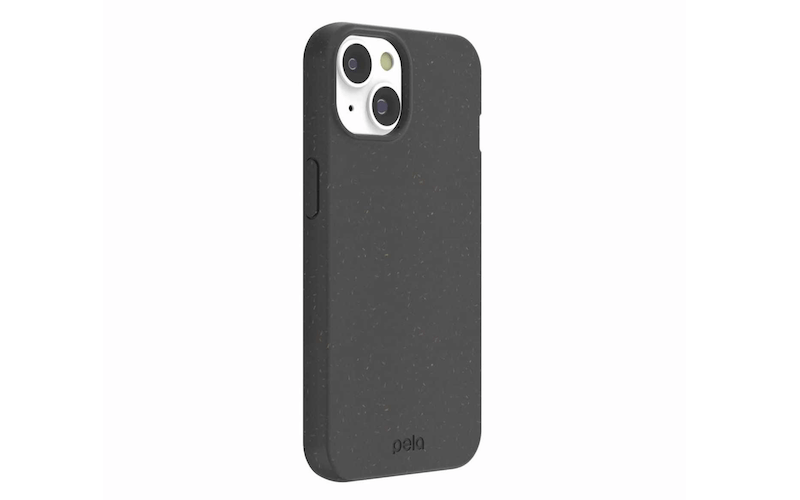 Pela iPhone 14 Case with MagSafe Module
Pros:
Good for the planet
Variety of designs and colors
MagSafe compatible
Cons:
Looking for an eco-friendly iPhone case? The Pela iPhone 14 Case with MagSafe Module is one of the best sustainable iPhone cases on the market. The case has a lower carbon footprint and greenhouse gas emissions than traditional plastic, making it the best choice for planet-conscious consumers.
Made from a material called Flaxstic®, you can use the case for composting at home or at an industrial composting facility. Flaxstic® is made of compostable bioplastic elastomer and flax straw materials. Its soft and flexible casing keeps your phone snug, while the exterior material gives you a slight grip to help avoid accidental drops.
The Pela iPhone 14 case also has some level of protection too, making it both planet and phone friendly! These cases have been thoroughly tested to ensure they can protect against accidental drops and bumps.
Although there doesn't seem to be any extra protection such as anti-shock lining or drop-safe bumpers or as much as other cases on this list, your iPhone should be safe from your average drop out of a pocket.
---
Trade in your old iPhone or Android (head over to our sell my phone page to see the full range you can trade in) with Decluttr to get some quick cash for your new iPhone 14 case! 
If you've upgraded already but not even a new case can make you love your iPhone 14, we've got you covered as well. You can now sell iPhone 14, sell iPhone 14 Plus, trade in iPhone 14 Pro and sell iPhone 14 Pro Max with us too.
Comments
comments