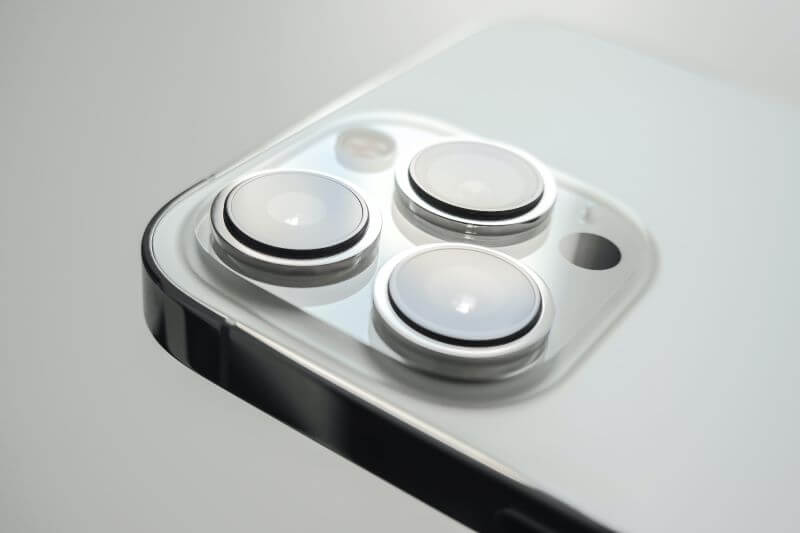 How much can I sell my iPhone 13 for?
The iPhone 13 has been a success since its release in September 2021! It has the latest technology and we can't wait to see what Apple has in store for the next iPhone release.
New iPhone models are set to make their entrance this year, which means there's never been a better time to trade-in.
If you upgrade your device each year, we've got you covered! Read on to learn more about why you should sell your iPhone with Decluttr and how much you'll receive for your iPhone 13.
---
Why should I sell my iPhone 13?
Whilst the iPhone 13 is currently Apple's newest iPhone, and an amazing device at that, it will be succeeded this year by various models.
A rumoured iPhone SE is expected launch in the Spring and we normally see a new iPhone release in September too, so your iPhone 13 could be at risk of losing value.
If you like to get your hands on the newest iPhone model, then make extra cash today by trading in and putting it towards your upgrade!
Your iPhone 13 will lose value once new models are released due to phone depreciation. So we encourage you to sell iPhone 13 with us, including trade in iPhone 13 Mini, sell iPhone 13 Pro or make an iPhone 13 Pro Max trade in!
---
How can I get the best price for my iPhone 13?
Selling your iPhone 13 with Decluttr is the way forward! There are a few things you can do to make sure you get the best price possible:
Trade in as soon as you can! When new models are released, older models drop in value
Lock in your device for 28 days so you've got enough time to upgrade
We pay more for devices in good condition, so take good care of your device and make sure it's in the best possible condition when you trade in.
---
How much is my iPhone 13 worth?
To find out the value of your device with Decluttr, we need to know the model, condition, storage and whether your phone is locked to a carrier or unlocked.
One of the main factors which affect the price is the condition. You'll need to choose from Good, Poor or Faulty. Each of these conditions has full descriptions of what they mean and are a guide to help you sell your device.
To make sure you get an accurate price, you'll need to choose the correct condition.
Here's how much your iPhone 13 is worth based on a Good condition:
| | |
| --- | --- |
| Model | Price (Good condition) |
| iPhone 13 128GB | $456 |
| iPhone 13 256GB | $496 |
| iPhone 13 512GB | $516 |
| iPhone 13 Mini 128GB | $347 |
| iPhone 13 Mini 256GB | $371 |
| iPhone 13 Mini 512GB | $401 |
| iPhone 13 Pro 128GB | $582 |
| iPhone 13 Pro 256GB | $662 |
| iPhone 13 Pro 512GB | $673 |
| iPhone 13 Pro 1TB | $705 |
| iPhone 13 Pro Max 128GB | $671 |
| iPhone 13 Pro Max 256GB | $721 |
| iPhone 13 Pro Max 512GB | $761 |
| iPhone 13 Pro Max 1TB | $791 |
Prices based on good condition and accurate as of 23/05/2023
---
Where's the best place to sell iPhone 13 cell phones?
Get a FREE valuation for your iPhone 13 with Decluttr without worrying about fees or hassle!
Beat depreciation and make extra cash by locking in the best price of your iPhone 13 for 28 days today!
It takes just seconds to get a price for your cell phone and all you have to do is pop it into a secure box and ship it to us for FREE – it's that easy!
Plus, recycling your iPhone 13 helps keep products in circulation, reduce e-waste and save precious materials – it's smart for you…smart for the planet!
---
Why sell my iPhone 13 with Decluttr?
We're rated Excellent on Trustpilot and have paid out hundreds of millions to our happy customers!
You don't have to wait around to get paid either, thanks to our Fast Next Day Payments.
We also offer a Tech Price Promise which means you'll get paid the first price we offer or we'll return your device to you for FREE – no questions asked!
---
Don't let your old iPhone devices sit in a drawer gathering dust! Sell iPhone models with Decluttr and make cash towards your upgrade! You can also sell phones with us or trade in tech.
Comments
comments