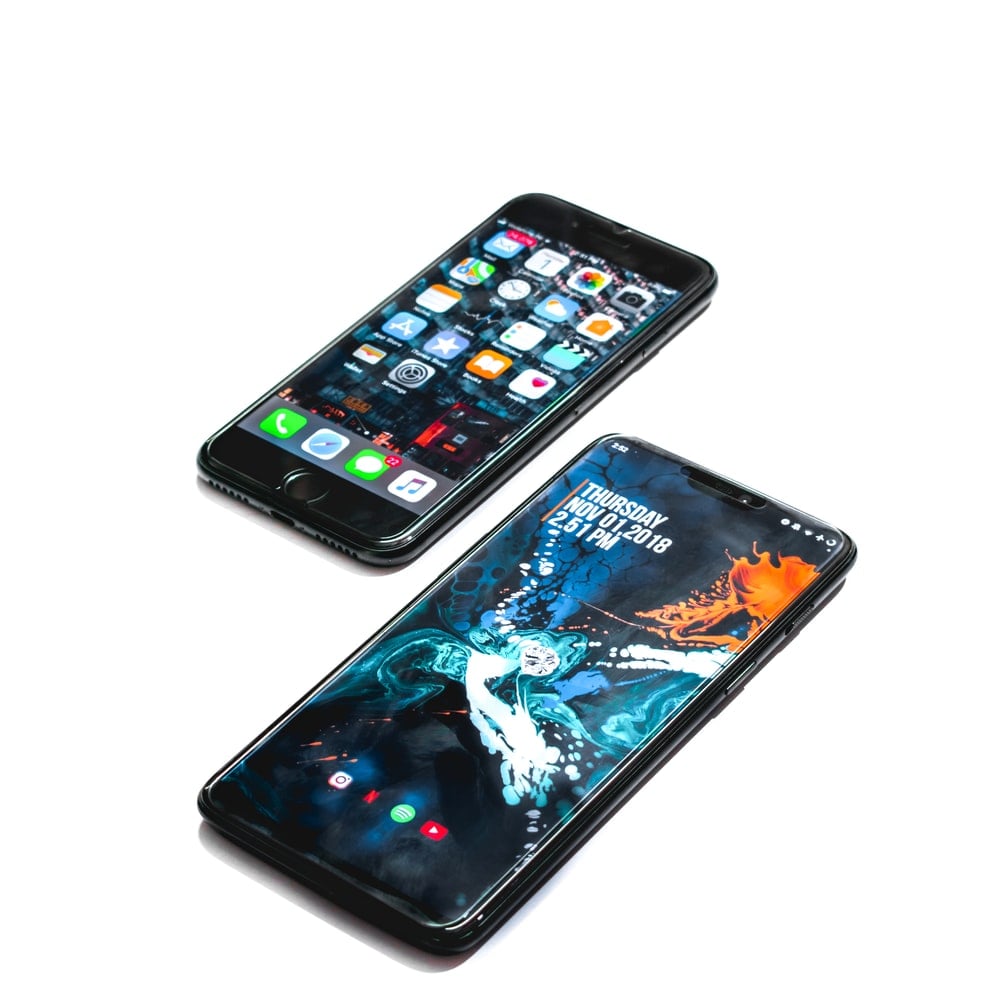 6 Easy Ways to Switch from Apple to Android
There are many reasons you may want to make the Apple to Android transfer. Variety and flexibility are just some of many reasons. Fortunately, changing from Apple to Android is incredibly easy.

Ready to make the switch from Apple to Android? Make the switch seamless. Here's everything you need to know on how to switch from an iPhone to a Samsung, Google Pixel or other Android phone.
Backup everything on Google Drive
Google Drive is fantastic because it works on both Android and Apple devices. It makes it far easier to transfer all your data including photos, calendar reminders and contacts.

Firstly, launch the Google Drive app on your iPhone and follow the instructions to back up your files. You can also set it to automatically backup your files over a period of time.

Backing up can take a while (and may eat a fair bit of data – so connect to Wi-Fi if possible!), so it's best to keep your device plugged in. Wait for your phone to complete backing up before using it.

You can use other backup SaaS such as Dropbox, however it's easier to use Google Drive because you'll be signing into your Android device with a Google account with all your data ready to go.
How to get data from your Apple device
If you've successfully backed everything up with Google Drive – hooray! Now you simply need to sign into your Android device (using the same login details). Any calendar reminders, contacts and photos should be found in Google Calendar, Google Contacts and the Google Photos apps respectively. You may find that these apps are pre-existing on your Android device.
Download the right apps
Unfortunately it's impossible to transfer apps over from your Apple device. You'll need to manually download them from the Play Store. If you do decide to stick with Android phones from here on out, you'll be pleased to know that most apps will follow when you use a new Android device (but ensure you install using the same logins).

Go on the Google Play Store and take some time flicking through the apps you want to use. Android is known for having a wider library of apps – even more of a reason to be happy you're making the switch!
Erase your iPhone
You want to make sure all of your personal data is safely removed from your phone. After you've thoroughly checked your files and kept all the data you need, it's time to make the Apple to Android transfer official.

Disable Find My iPhone
Go on Settings > General > Reset > Erase All Content and Settings
And that's it!
Sync your emails
Migrating your emails heavily depends on the email provider you're currently using:
If you already use a Gmail account then you're good to go! Just sign in with the same Google account and your emails will load up automatically. If you have more than one Gmail account, you can go back to the sign in page and tap "Add account". This allows you to switch between various Gmail accounts without having to sign in and out repeatedly.
You can follow the same steps if you're using an Outlook, Hotmail, Exchange or Yahoo account.
Perhaps you only want to recover old messages or completely switch over to Gmail. The Check Emails from Other Accounts Google Support page has a long step-by-step list for various functions like forwarding emails or recovering old emails.
Turn iMessage off for good
Turning iMessage off completely is super important, otherwise you'll be wondering why you're not receiving any SMS!

On your iPhone tap "Settings" then "Messages" and toggle "iMessage" off. Do the same for FaceTime since you're likely to never use it again!
Lastly, you'll need to enter your phone number into the Deregister iMessage page. You'll then be sent a code to type back into the page.

Make sure all of these steps are completed down to a T – else you'll never receive a text message from an iPhone user!
Transfer your music
Good news! If you already use streaming services like Spotify, Deezer, Apple Music or Google Play Music – you're good to go! Just download the relevant app and sign in with your regular credentials (the account your music is stored).

Got your own MP3 files? Your best bet is to download a Music Manager App – this way you can import any music files from your PC or iTunes.
Unfortunately any music you've purchased songs pre 2009, they cannot be switched over because they're DRM-protected. The only way around this is to pay to switch the files to non-DRM protected tracks. But let's face it, it's not worth the hassle when you won't be using an iPhone anymore!
If you've got an old iPhone you want to sell, why not sell your iPhone with Decluttr? We pay fantastic prices for iPhones! Use the cash to upgrade to an Android phone – buy Android phones with Decluttr!

Got another type of phone to sell? Click on the "Sell My Phone" page on our website to sell an old phone you have!

Comments
comments